Ciara Shape Magazine Interview: How Russell Wilson's Girlfriend Lost 60 Pounds Of Baby Weight After Pregnancy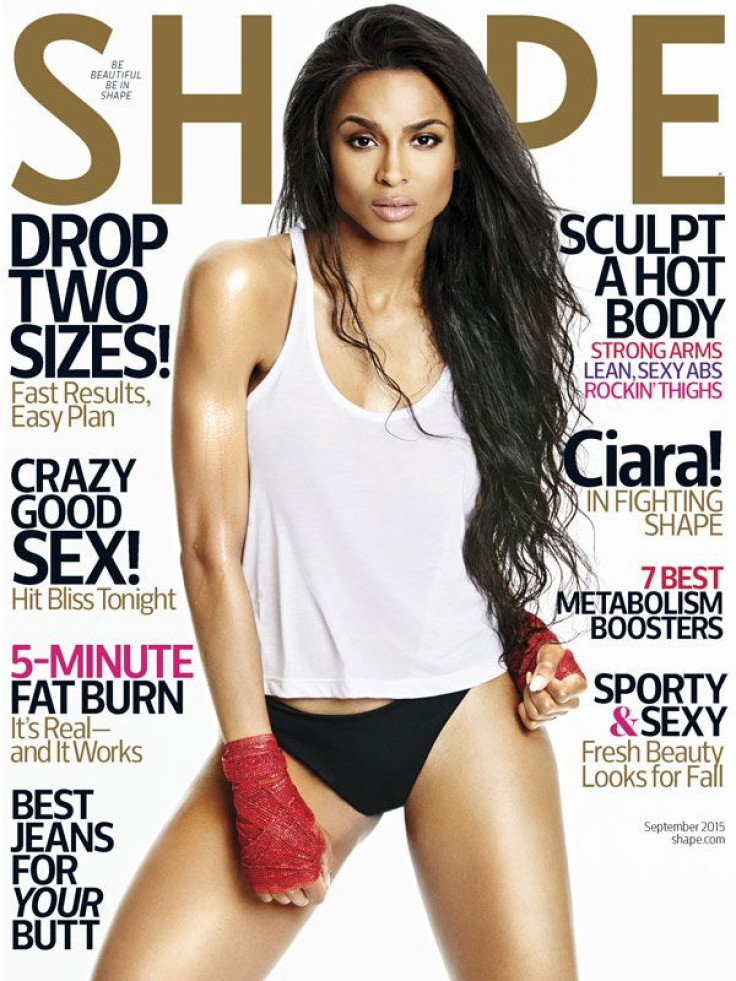 "I Bet" singer Ciara has a motto: Never let a pregnant lady be hungry. But that attitude also led her to gain 60 pounds of post-pregnancy weight after she gave birth to her son, Future Zahir. Fortunately, she was able to ditch the pounds with the help of a celebrity trainer and a low-carb diet, she told Shape magazine for their September issue.
Ciara, 29, "ate like the Tasmanian Devil," she told Shape, according to People magazine. "After [Future Zahir] was born -- when I couldn't exercise yet -- I kept eating, and I gained 60 pounds."
The singer, who has dated Seattle Seahawks quarterback Russell Wilson since April, said she worked out two or three times a day to lose the weight in four months. This included one intense session with celebrity trainer Gunnar Peterson, who has also worked out "Keeping Up With the Kardashians" star Khloé Kardashian.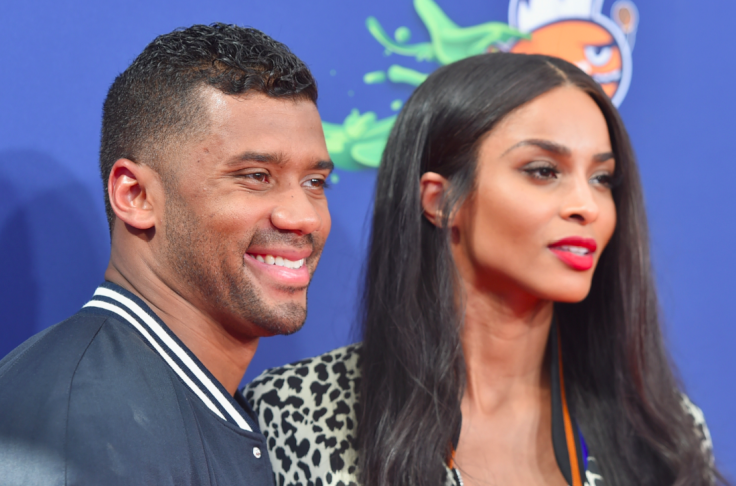 "What's amazing is that you're getting three-in-one-training; it's hitting your muscles, it's a cardio-vascular workout, and it's a mental exercise," she said about her workout with Peterson. "You have to be super focused when you're boxing. After I've done a few rounds, I feel as if I can conquer the world."
One of Ciara's biggest weight-loss secrets is that she never denies herself anything if she truly wants it -- not even ice cream! "When I'm on a strict eating regimen, at some point I have to have french fries, a cheeseburger and some pizza. And Oreos and vanilla ice cream!" she said.
Though Ciara, who just released her sixth studio album, "Jackie," might be praised for her stellar body, she has received flak for bringing her son around her new boyfriend. When 2-year-old Future Zahir was photographed hugging Wilson, 26, at a Seahawks training practice, fans began to debate whether it was appropriate for them to become so close.
Follow me on Twitter @mariamzzarella
© Copyright IBTimes 2023. All rights reserved.