Cigna-Anthem Deal Could Raise Health Costs, Analysis Suggests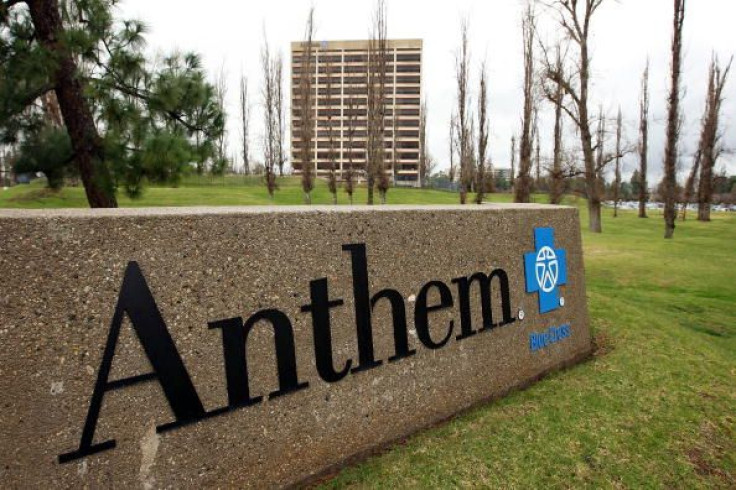 As questions mount over whether health insurer Anthem Inc.'s proposed $48 billion purchase of Cigna Corp. will win U.S. antitrust approval, an exclusive analysis produced for Reuters suggests the merger could lead to higher costs for large companies offering workplace medical benefits.
More than 154 million people receive health benefits through employers, many of them large national corporations. The large employer market is a top concern for U.S. Department of Justice regulators reviewing the Anthem deal, company officials say. The government could block a deal if it finds evidence it would drive up the cost of such coverage.
Anthem and Cigna, the nation's No. 2 and No. 5 health insurers, are among a handful of carriers selling national coverage plans to employers with thousands of workers across many states.
Anthem has said the added heft will work for employers, not against them. A bigger Anthem, it emphasizes, could drive better deals from doctors and hospitals and pass savings onto these customers.
In addition, Anthem has argued that there still will be plenty of competition: large employers pit smaller, local insurers' bids against those of large national carriers in regional markets. Anthem officials told an investor conference last month that many employers include health plans from several smaller insurers to cover far-flung employees.
But an Aon Hewitt analysis of benefits data for Reuters found that a majority of large employers buy worker health benefits from just one or two insurers.
Among 75 companies representing a cross-section of industries, 54 percent used a single insurer and 26 percent used two, the analysis found. Aon Hewitt, a unit of Aon Plc which helps employers select their benefit plans, based its analysis on data from over 400 customers that participate in healthcare cost research.
The companies cited in the analysis for Reuters are all self-insured and have more than 10,000 employees. It is not known how the Justice Department will define the large employer market.
Spokeswoman Maurissa Kanter said Aon Hewitt did not conclude "whether or not carrier consolidation would be a competitive issue that could lead to higher prices for employers." She also said that the data did not "support an argument for or against market consolidation."
Several human resources directors from large corporations also told Reuters they review potential benefits contracts from only the biggest insurers, rather than regional players.
UnitedHealth Group, Anthem, Aetna Inc. and Cigna are the only national players in the employer health insurance market.
It is less efficient for companies to hire multiple regional insurers, and the merger could allow the few remaining national insurers to raise their rates, said Peter Carstensen, an antitrust expert and professor emeritus at the University of Wisconsin Law School.
"The Aon Hewitt data on its face is bad for the deal and hurts their chances of getting approval," Carstensen said.
A Justice Department official declined to comment on its review of the deal. It is also considering Aetna's proposed $34 billion purchase of Humana Inc.
If both acquisitions were approved, it would result in an unprecedented consolidation of the top insurers, from five to three.
Thomson Reuters Corp has benefits contracts with Cigna and Aetna. A company spokesman declined to comment on the merger.
LOWER ODDS OF A DEAL
Anthem has said that buying Cigna would help it drive deeper discounts from hospitals and doctors, holding down the price of medical coverage.
"What the Department of Justice will see is that we are going to bring a better focus on managing the cost of care," Anthem Chief Executive Joseph Swedish told an investor conference last month.
But at least some large U.S. employers fear they will face higher prices if the deal goes through, according to Wall Street analysts. Concerned employers include Detroit automakers, according to a person familiar with the industry's position.
Other employers found merit in Anthem's assertion that the deal could benefit customers by eliminating overhead.
"There is some chance that consolidation could lower some of those costs," said Michael D'Ambrose, chief human resources officer for Archer Daniels Midland Co., which buys coverage from Anthem and other Blue Cross Blue Shield plans.
The deal has raised opposition from leading medical groups, California's insurance commissioner and Democratic lawmakers.
Leerink Partners analyst Ana Gupte recently lowered the odds of deal approval to below 50 percent. Cigna shares were trading at a 33 percent discount to the offer price, reflecting investor skepticism that it will close.
If the Anthem deal goes through, its share of the entire market for employer self-insured health coverage would reach 25 percent, up from 15 percent, according to healthcare analytics firm Mark Farrah Associates. That would push it beyond the current No. 1 UnitedHealth, which has a 16 percent share.
David Fortosis, a senior vice president at Aon Hewitt, said when employers compare insurers, they do find regional and local companies can offer discounts and lower fees based on their relationships with local hospitals and doctor's offices. But employers often find the hassle of managing multiple insurance plans is greater than any discounts such insurers offer, he said. "They trade that modest loss of savings in favor of administrative streamlining and simplicity," Fortosis said.
© Copyright Thomson Reuters 2023. All rights reserved.