Blumenthal Calls On DOJ To Block Cigna-Anthem, Aetna-Humana Mergers While His Home State Spearheads State Reviews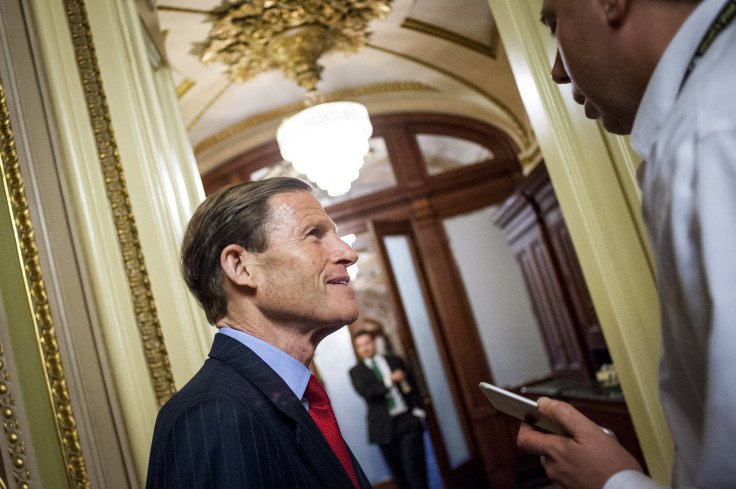 Seven U.S. Senate Democrats on Wednesday sent a letter to the Department of Justice demanding it use its power to block two health insurance mergers that they say could raise premiums for millions of people across America. The letter was spearheaded by Sen. Richard Blumenthal just as his home state of Connecticut has been embroiled in an intensifying controversy about the merger.
Connecticut is leading the multistate review of the proposed merger between Anthem and Cigna, which Blumenthal and the other lawmakers say should be blocked, along with another proposed merger between Aetna and Humana. In the Cigna deal, Connecticut's Ethics Commission voted last week to review whether state Insurance Commissioner Katharine Wade's ties to Cigna constitute an impermissible conflict of interest. Wade, an International Business Times investigation found, is a former Cigna lobbyist whose husband still works for the company, whose father-in-law has represented the company and whose mother and brother have both worked there. Wade, who was nominated to her post by close Hillary Clinton ally Gov. Dan Malloy, has refused to recuse herself in her state's review of the merger.
Amid the controversy in Connecticut, Blumenthal — a former state attorney general — sent the letter to the Justice Department on Wednesday morning, saying the mergers would increase premium prices, hurt jobs and hurt consumers and businesses. He and the other six senators argued in the letter that either deal would hurt healthcare markets and noted that past mergers like the Aetna-Prudential link caused premiums to rise by 7 percent, incurring $34 billion worth of added costs for consumers.
"These mega-mergers are job killers. They threaten jobs, hike prices, lessen choices, and lower health care quality," Blumenthal said in a statement. "Combining five competitors into three epitomizes the type of anti-consumer deal that the law forbids. I strongly support steps to help these insurers succeed and expand here in Connecticut, so they can do more business and more hiring here. We need them — as thriving, independent competitors."
Blumenthal's office confirmed a press conference would be held at 2 p.m. EDT Wednesday to announce the news.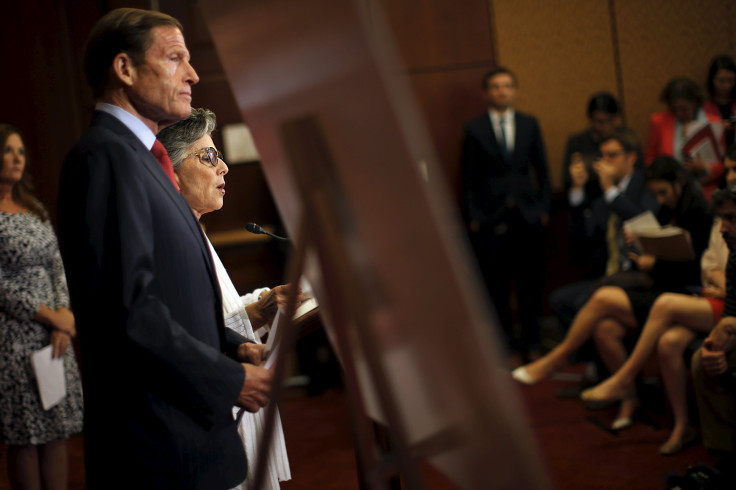 A handful of states are considering the Cigna-Anthem deal individually. California, one of the largest insurance markets in the country, recently made its own plea to the Justice Department to block the merger. Regulators in the state said then that the merger would give the company an outsized role in individual counties and that healthcare officials hadn't adequately guaranteed that savings would be passed on to consumers. A statement from the California regulators providing their opinion to the DOJ said that, when pressed during a hearing on how they would provide savings through efficient services, the healthcare officials "provided only vague, speculative, and impossible-to-verify assertions."
Blumenthal was joined on the letter by six Democrats: Minnesota Sen. Al Franken, Massachusetts Sen. Elizabeth Warren, Ohio Sen. Sherrod Brown, Massachusetts Sen. Ed Markey, California Sen. Dianne Feinstein and Hawaii Sen. Mazie Hirono.
© Copyright IBTimes 2023. All rights reserved.