Cigna-Anthem Deal: Gov. Malloy's Administration Offered Cigna Help In Lead-Up To Merger Review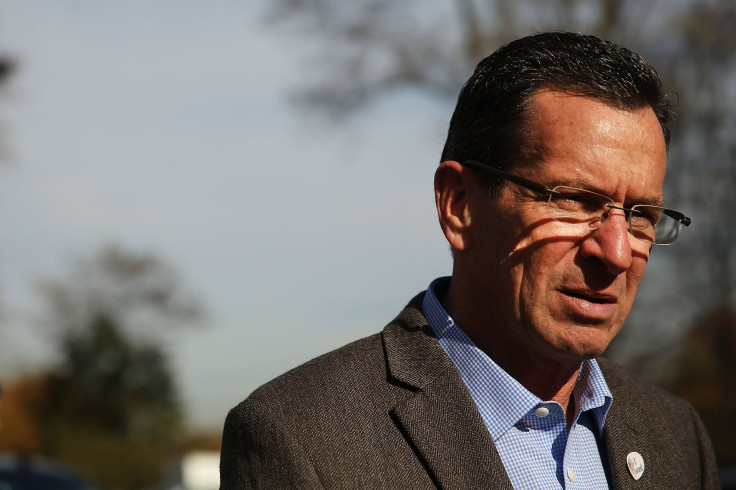 Connecticut Gov. Dannel Malloy's administration formally offered to help Cigna as the insurance giant negotiated a controversial merger — one that state officials are supposed to impartially review. The administration's offer of assistance was disclosed in emails obtained by International Business Times through an open records request.
Malloy has faced intensifying criticism for appointing former Cigna lobbyist Katharine Wade to lead his state's insurance department while it reviews Cigna's proposed merger with Anthem. Physicians and consumer groups say that if approved, the merger could raise premiums and limit medical care for more than 53 million people across the country. With Connecticut leading the multistate review of the transaction, Malloy last week suggested he has taken a hands-off approach to the deal, asserting that approval of the merger "is an independent decision" by Wade's agency.
The newly released emails not only shed light on the Malloy administration's promise of assistance to Cigna if the company moved forward with the merger — they also detail how involved the governor's office has been in issues surrounding the deal. One set of correspondence shows Malloy himself was personally in touch with the CEOs of Cigna and Anthem the night before the merger proposal was announced. Another set of emails shows that Malloy's office approved a draft public statement by Wade in which she refused to recuse herself from overseeing the state's review of the deal, despite her personal and familial ties to the company.
"I can't recall anything like this happening in any merger since the Nixon administration," said David Balto, a former official at the Federal Trade Commission and Justice Department who has argued that the Anthem-Cigna deal would harm consumers. "The government's responsibility is to be an impartial referee and make sure that consumers are protected from competitive harm, and so it is disturbing to learn that someone from the governor's administration was trying to help support the merger before the Attorney General and state insurance commissioner had done their job."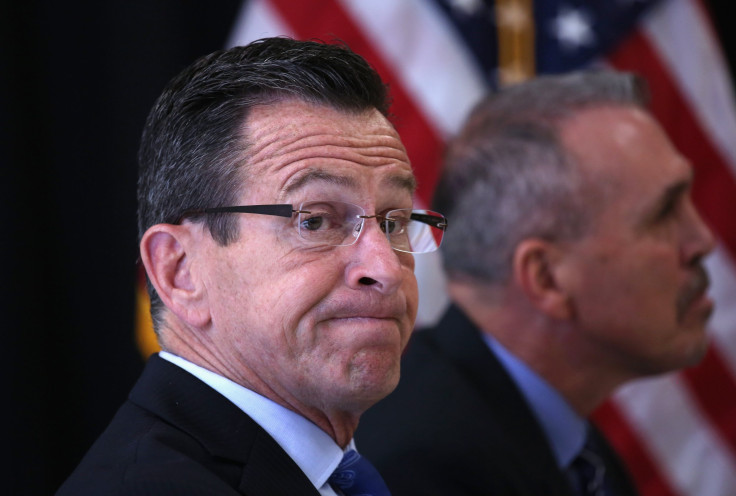 Groups opposed to the merger say they are concerned that if it is approved, it could result in job losses in Connecticut. Malloy's administration said the offer of assistance was an appropriate effort to protect the state's economy.
"It would be kind of shocking if our economic development commissioner, after hearing about a rumored merger, did not reach out to a major employer in our state," said Malloy spokesperson Devon Puglia. "Just imagine the outcry if the commissioner didn't touch base with one of our state's major employers after seeing that possible news. All this demonstrates is that our Economic Development Commissioner is doing, well, economic development. Trying to read into this any more than it is – a single email to a CEO about something that could have major ramifications to our state – is just flatly wrong. While we and Commissioner Smith have conversations all the time with major employers across all kinds of sectors, neither the Governor's office nor DECD has a role in the merger review process."
The Malloy administration's offer of help to Cigna during its merger negotiations contrasts with the governor's moves to restrict other mergers. In 2014, Malloy's administration put tough conditions on one proposed hospital merger, and in 2016 the Democratic governor signed an executive order to block another major hospital merger.
Connecticut Senate Minority Leader Len Fasano, a Republican, said that the public should be concerned about the Malloy administration's divergent positions on healthcare mergers in the context of Cigna and Anthem's large campaign contributions to the Democratic Governors Association, which supported Malloy's election campaigns and which Malloy now chairs.
"There is a pattern of activity that is alarming, to say the least," Fasano told IBT. "Knowing that this commissioner had these relationships with Cigna, knowing the governor's administration was reaching out to both Cigna and Anthem to say we will do whatever we can to help you out — all of it raises some eyebrows. Then, seeing the donations that came in just puts an exclamation point on those concerns."
'He Spoke to Both CEOs'
In March, IBT requested the correspondence between Malloy's office and Cigna and Anthem. Malloy's office released the documents to IBT Monday. Among them is an email from Malloy's commissioner of Economic and Community Development, Catherine Smith, to Cigna CEO David Cordani on July 23, 2015, the day before Anthem's proposed merger was publicly announced.
"I know you are likely swamped right now, but just wanted to reach out and tell you that we stand ready to assist you in any way if you move forward with the rumored transaction," Smith wrote to Cordani in an email whose subject line was "pending transaction." "We clearly value Cigna as a key part of the Connecticut insurance community, and will work with you to help retain and grow employees post transaction."
Cordani thanked Smith, a former Aetna executive whose state agency had previously given Cigna more than $50 million in tax incentives through Malloy's "First Five" program. Smith forwarded the exchange to Malloy's then-chief of staff Mark Ojakian, letting him know she had "also reached out to the Anthem CEO," and suggesting the governor place a call to Cordani. Ojakian replied: "He spoke to both CEOs last night. Thanks. They reached out."
In an emailed statement about the correspondence, Smith's spokesperson, Jim Watson, told IBT: "Why wouldn't the commissioner reach out to a major employer in our state after seeing reports of a potential merger? Why wouldn't she fight aggressively to retain jobs and recruit new ones? This is the very definition of her job description, and fundamentally reflects what she does every day: maintain contact with companies and retain as many jobs as possible. It would truly strain credulity to think she was doing anything other than that as the department has no role in the merger review process."
The job effects of a merger have indeed been a central question: Opponents of the deal have asked officials to use the review process to make sure the merger does not lead to layoffs in a state where Cigna employs more than 4,000 people. Concerns about possible merger-related job losses intensified when Anthem said in its 2015 merger application that some of Cigna's current operations "may be integrated with Anthem's existing operations following consummation of the mergers." The application also said the "combined company will realize significant synergies and cost savings that will enable it to operate and compete more efficiently."
"When merging companies talk about becoming more efficient through the elimination of redundancies, what they are really talking about is getting rid of employees," said former Cigna executive Wendell Potter in a column last year for the Center for Public Integrity.
While Anthem has said it has "no current plans" to reduce Cigna jobs in Connecticut, some of the Malloy administration's tax benefits would continue to flow to Cigna even if the company slashes jobs following a merger.
'Looks Good to Me'
Other emails released by Malloy's office show that the governor was kept abreast of the merger situation in the weeks prior to the announcement of the proposed merger.
A month before the Democratic governor spoke with the companies' CEOs, Ojakian forwarded him a message from Wade that included a press release about the merger negotiations. A few weeks later, Wade's spokesperson sent Malloy's office a draft of a statement in which Wade proposed to say she would not recuse herself in the regulatory proceedings surrounding the Anthem-Cigna transaction because during her time at Cigna "this merger is not a matter in which I was involved in any way."
In the draft statement, Wade also addressed potential questions about conflicting loyalties stemming from her husband's continued employment at the company. She stated that Cigna "has formally firewalled him off from working on any issue involving the state of Connecticut."
Responding to the draft statement, Malloy's general counsel Karen Buffkin said, "I am fine with this." Ojakian said of the statement, "Looks good to me."
For its part, Malloy's office told IBT that it is not involved in the regulatory process overseeing the proposed Anthem-Cigna deal.
"The governor has made clear his desire to retain and grow jobs in Connecticut," Puglia said. "He has not had any conversations about the merger review process or decision-making regarding that process."
That assertion was echoed by Wade's spokesperson, Donna Tommelleo, who told IBT in an emailed statement: "The governor's office has no role with the department's regulatory review of Anthem's Form A application to acquire Cigna's insurance and healthcare companies domiciled in Connecticut."
Last week, the Connecticut Office of State Ethics voted to launch an inquiry into whether Wade's ties to Cigna constitute an impermissible conflict of interest. On Monday, the office announced a 30-day comment period to let members of the public express their views to the agency about Wade's role.
© Copyright IBTimes 2023. All rights reserved.