Cinco De Mayo Quotes And Phrases To Celebrate The Mexican Holiday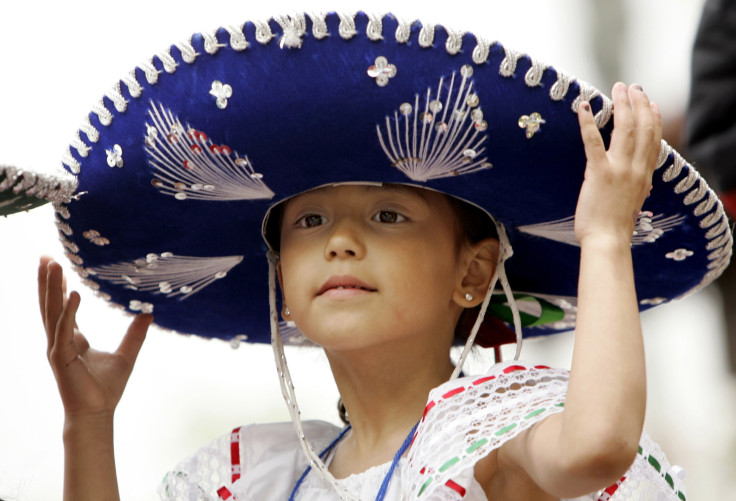 The Mexican holiday Cinco de Mayo — sometimes erroneously confused with Mexican Independence Day — celebrates the Battle of Puebla, or El Dia de la Batalla de Puebla. The holiday commemorates the 1862 battle in which the greatly outnumbered Mexican Army overthrew French troops.
The holiday has taken on a life of its own in the United States, where it's celebrated more than anywhere else. The largest Cinco de Mayo celebration in the world occurs in Los Angeles at the Festival de Fiesta Broadway, and 300,000 people are expected to show up at this year's event. As International Business Times previously reported, nearly half of all cocktails ordered on the holiday are margaritas.
Read: Why Do People Celebrate Cinco De Mayo? Facts And History About The Mexican Holiday
But the holiday's cultural significance is far more interesting than the tequila-based cocktails it's often been reduced to in the United States. In observance of the holiday, IBTimes rounded up a number of quotes and phrases to celebrate May 5 — and poke fun at the obscurity of the holiday's meaning among American drinkers.
"Cinco de Mayo is an important day. The Mexicans had to defend themselves from the French. It is historically significant, but it is not Mexican Independence Day." — Kuno Becker
"Cinco de Mayo has come to represent a celebration of the contributions that Mexican Americans and all Hispanics have made to America." — Former California Representative Joe Baca
"For children, diversity needs to be real and not merely relegated to learning the names of the usual suspects during Black History Month or enjoying south-of-the-border cuisine on Cinco de Mayo. It means talking to and spending time with kids not like them so that they may discover those kids are in fact just like them." — John Ridley
"Every year thousands of Americans mistakenly refer to cinco de mayo as Mexico's Independence Day." — Joe Baca
"Despite Latinos' best efforts to explain the true story behind Cinco de Mayo, it seems nothing will stop fraternities and the general American public from turning the holiday into an excuse to get turnt up. But we refuse to surrender!" — Carolina Moreno
"Latinos have fought in all of America's wars, beginning with the Revolutionary War. Many Latinos are fighting and dying for our country today in Iraq, just as several of their ancestors fought for freedom in Mexico over a century ago." — Joe Baca
© Copyright IBTimes 2023. All rights reserved.