Cindy Crawford Gushes About Amal Clooney, Calls Her 'The Whole Package'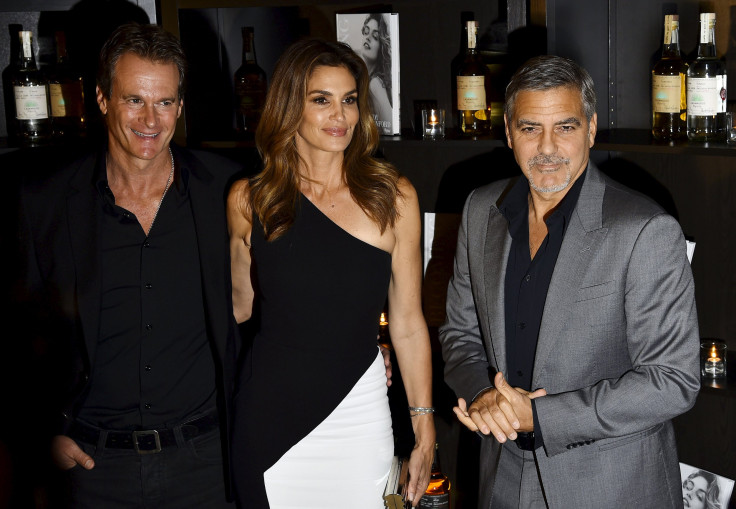 Supermodel Cindy Crawford gushed about Amal Clooney in a recent interview. She is a longtime friend of the human rights lawyer's actor husband George Clooney. The newly minted author of "Becoming" spoke to ETalk Canada about the 37-year-old barrister.
"Amal is obviously beautiful but she's the whole package. Now George has this woman that he's really in love with and she's smart and engaging," said the 49-year-old model. She added that she loved seeing George with a "real substantial woman."
Cindy also spoke about the close relationship she and her husband shared with George and Amal. Talking about the September 2014 wedding of the famous couple, she said that it was very spectacular. The human rights lawyer married the "Tomorrowland" star George, 54, in a star-studded wedding in Venice, where Gerber was the best man.
However, what the supermodel loves most about the foursome are the quiet moments when they hang out together. She said that they are like any regular friends. She, her husband Rande Gerber, Amal and George loved to spend some low-key time hanging out at the house just like regular friends.
Cindy and Rande Gerber have spent considerable time with the couple, vacationing in Cabo together. Gerber and Clooney are best friends forever (BFF) and own a tequila company together called Casamigos. Cindy was in Toronto to celebrate the first Saks store opening in the city in early 2016, and to discuss her book "Becoming" Thursday night.
Cindy has spoken previously about hitting it off with Amal as they both love to know about each other's life. She showered a lot of praises on Amal saying that the attorney was not just an interesting person to talk to, but she took interest in her business and book as well. Besides, the author added that Amal could easily mingle with her kids and talked to them about their things.
In September, Gerber gave a shout out to Amal saying that she was a great addition to the family. He added that George was always a very happy person and his meeting Amal was the best thing that happened to his friend.
© Copyright IBTimes 2023. All rights reserved.