Cindy Crawford's Daughter; Kaia Gerber Model's in Mother's Day Ad For JCPenney [VIDEO]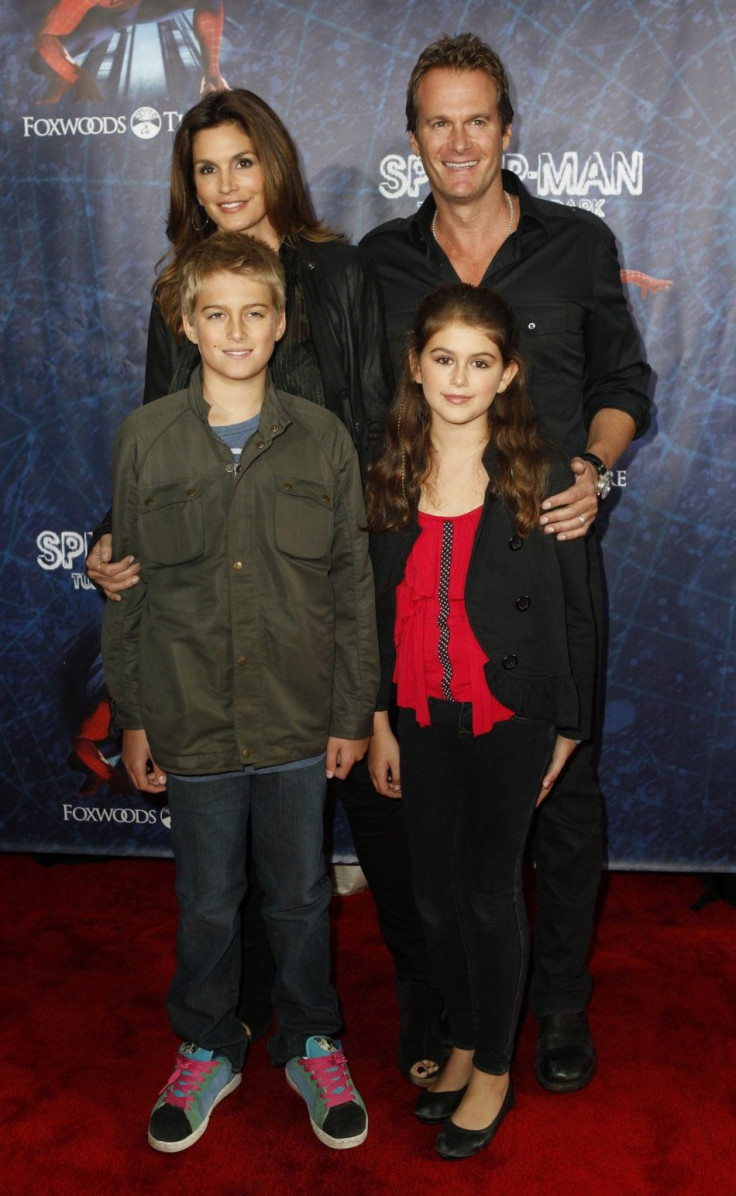 Cindy Crawford's daughter is a spinning image of her international celebrity model mother.
Kaia Gerber, Crawford's daughter, stars in a sweet Mother's Day ad campaign with her mother and grandmother for JCPenney.
All three ladies are casually dressed in jeans and white tops for the department store photo and appear to be having a great time together as appear arm-in-arm.
Oh my goodness, she's just the best mom in the world, the adorable little girl - who is the spitting image of her mother - says about Crawford in the accompanying video. She's so nice, and I can actually hang out with her and have fun.
Cindy Crawford's daughter and her new modeling ad, which is obviously a joint effort with her famous mother, comes as a surprise to the American public, as Crawford put the brakes on her daughter's burgeoning career in January after she posed in a short skirt for Versace's kids line.
At this point, she's too young to pursue a career, Crawford, who was discovered at the age of 16, said in response to halting her daughters career. There aren't even a handful of jobs for a 10-year-old girl. But if she's 17 and wants to try it, of course, what can I say?
The video ad, which is a lot less provocative than the Versace ad, gives an innocent and personal look at the three Crawford ladies.
During the 1980s and 1990s, Cindy Crawford was among the most popular supermodels, and a ubiquitous presence on magazine covers, runways, and in fashion campaigns.
She was repeatedly and frequently featured on the cover of many magazines, including: Vogue, W, People, Harper's Bazaar, Elle, Cosmopolitan, and Allure.
A partial count in 1998 totaled over 400 appearances, according to the Boston Herald.
Crawford also appeared in many fashion campaigns during her career, including those for Gianni Versace, Escada, Revlon, and Ink. She has also worked for Omega, Maybelline, and Clairol.
While Crawford quit modeling in 2000, she still appears from time to time in (and on the covers of) fashion magazines in new shoots, she came back to modeling in May 2011, landing the cover of the May 2011 issue of Vogue Mexico.
In 2011, Crawford endorsed Mitt Romney for President of the United States. The move was slightly controversial due to Crawford's endorsement of President Barack Obama in 2008.
Cindy Crawford's Daughter Model's For JCPenney
© Copyright IBTimes 2023. All rights reserved.