'Claws' Spoilers: Desna Tries To Befriend Matilde In Season 2, Episode 4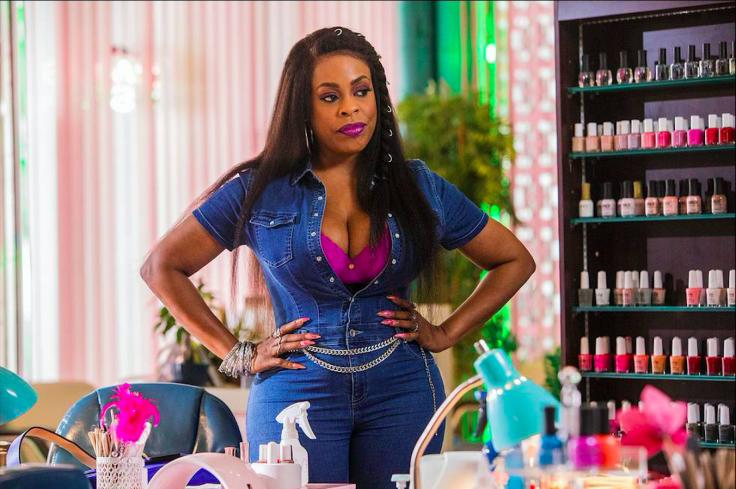 Desna wants to establish a good relationship with Dr. Ruval's mother in the next episode of "Claws."
According to the synopsis for Season 2, episode 4 of the TNT series, Desna (Niecy Nash) puts together a spa day for Matilde (Sheryl Lee Ralph) and a couple of young girls from Ruval's (Jimmy Jean-Louis) charity in an attempt to cozy up to her potential future mother-in-law.
As fans will remember, Desna offered to treat Matilde and some of the orphaned girls from Ruval's charitable organization to a day of pampering at her salon in last Sunday's episode. Though Matilde feels a little jealous towards Desna, the former still found the latter's gesture sweet.
Apparently, befriending Matilde is a good call for Desna as the two will seemingly spend more time together after Desna and Ruval tie the knot. In the promo for the episode, Desna appears to have announced her engagement to Ruval.
"Can you all believe that I'm marrying the damn doctor!?" Desna excitingly shares with her crew. While Polly (Carrie Preston), Virginia (Karrueche Tran), and Jennifer (Jenn Lyon) are all happy for Desna, it's obvious that Quiet Ann (Judy Reyes) is still hurting from her decision to end her relationship with her cop girlfriend Arlene (Suleka Mathew) just to prevent Desna from going to jail last season.
"What's your problem?" Desna asks Quiet Ann after noticing that the latter has been acting weird.
Apparently, that triggers Quiet Ann's emotions, leading her to slap Desna in the face.
Elsewhere in the hour, Quiet Ann (Judy Reyes) gets a surprise visit from her brother who convinces her to attend a family dinner.
In an interview with NewNowNext earlier this month, series creator Eliot Laurence revealed that viewers are going to learn more about Quiet Ann in this Sunday's episode.
"One of our writers had the idea to root it in Quiet Ann's point of view, so we're literally going to hear her running internal monologues," Laurence said. "I think she's one of those characters where people want to know more, because she's so enigmatic, and will love learning about her family and period of estrangement from them. And we're going to meet a brother."
"Claws" Season 2, episode 4, titled "Scream," airs on Sunday, July 1 at 9 p.m. EDT on TNT.
© Copyright IBTimes 2023. All rights reserved.