Clay Aiken's Baby's Mother Jaymes Foster Angry About His Lack Of Involvement In Son's Life: Report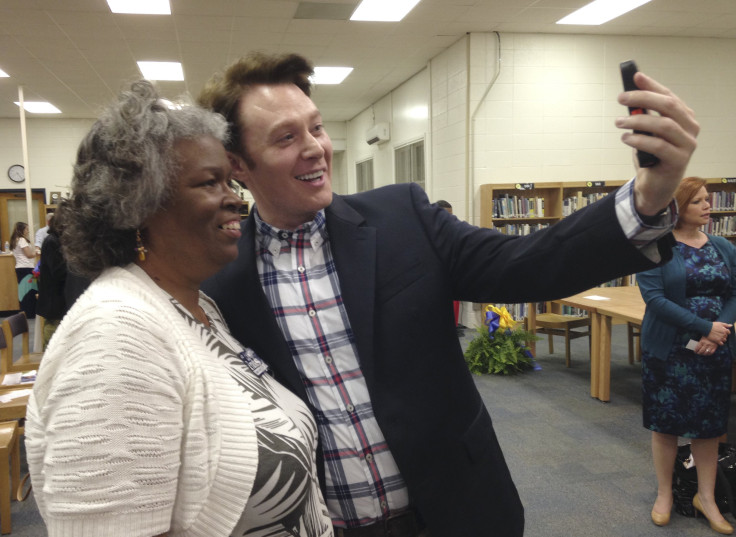 "American Idol" runner-up and North Carolina congressional candidate Clay Aiken has had a busy past few months.
But even though he won his Democratic primary, the former TV singing competitor is reportedly facing some serious family trouble.
According to Radar Online, a source says Aiken and the mother of his child, Jaymes Foster, are at odds over custody of their 5-year-old son.
Foster and Aiken, who is now openly gay, decided to have a son together in 2007. The little boy, Parker Foster Aiken, was born Aug. 8, 2008. He was conceived via in vitro fertilization.
At the time of his birth, Aiken and Foster said they planned to raise the child together, reports People. But the source says that accord has deteriorated over the last few years. According to the source, the pair has been to court in Los Angeles several times due to custody disputes.
The source added that Aiken's new focus on politics has added to the stress of the situation.
"Since Clay is running to become a member of Congress, he hasn't been able to spend as much time with Parker as he has in the past," the source said. "Jaymes is the primary caregiver to their son, and she truly is an amazing mother, very hands on. It's very frustrating for Jaymes because Clay will complain he doesn't get to spend enough time with Parker, and when he is granted that time, it's not good enough."
The source continued: "Jaymes feels that she can't do anything to make Clay happy, and now it's impacting their son. Clay and Jaymes used to be very very good friends. She pays him a lot of money in child support each month."
Foster, who is the sister of music producer David Foster, executive-produced Aiken's last three albums for RCA.
After winning the Democratic primary for North Carolina's 2nd Congressional District (his opponent died right after the close election), Aiken now faces incumbent Rep. Renee Elmers in November.
© Copyright IBTimes 2023. All rights reserved.