Clint Cummings' Girlfriend, Kate, Responds To His Untimely Death: Read 'Ink Master' Star's Last Instagram Post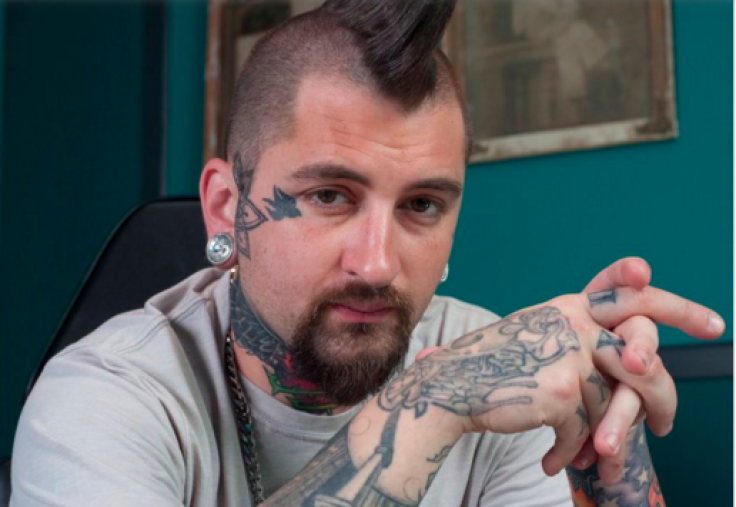 "Ink Master" contestant Clint Cummings died in Texas Friday after a battle with Stage 4 colorectal cancer. He was 35 years old.
"Ink Master" host and judge Dave Navarro confirmed Cummings' untimely death via Twitter. "We have lost a member of the #inkmaster family Friend and cast member Clint Cummings has passed @ArtofClint our prayers are with his family," he tweeted Friday.
Cummings' girlfriend, Kate, mourned her boyfriend Friday night. She posted several pictures of the two of them together. "Took this when we first arrived to Japan... Best trip of my life and I'm so glad I got the opportunity to take it with you. I wouldn't have had it any other way," she wrote late Friday night. "We were completely lost, but you helped us find our way."
In another post, she expressed her love for the tattoo reality star. "Love you to the world and back Clint… words can't express the amount of sadness I have right now, But the pain is now gone and you can finally rest in peace," Kate penned. "I love you baby so much, and I know you will always be here with me in my heart. Rest in peace my love, until we meet again."
In his last Instagram post, Cummings praised his girlfriend, Kate, for sticking by his side. "This is one of the last pics I took with my love before things became worse," he captioned a picture of himself with Kate five weeks ago. "As long as I have you I promise to fight everyday and never give up. I love you baby. Funny how at the absolute worst part of my life, the most painful part, knowing just how close I am to leaving I find you. You are worth every moment of pain & suffering. I love you Kate. With all I am." Cummings' last post was liked thousands of times by his 64,000 followers.
Follow me on Twitter @mariamzzarella
© Copyright IBTimes 2023. All rights reserved.