Clinton Polls 2016: Could John Kerry, Al Gore, Michael Dukakis Stop Hillary's Presidential Ambitions?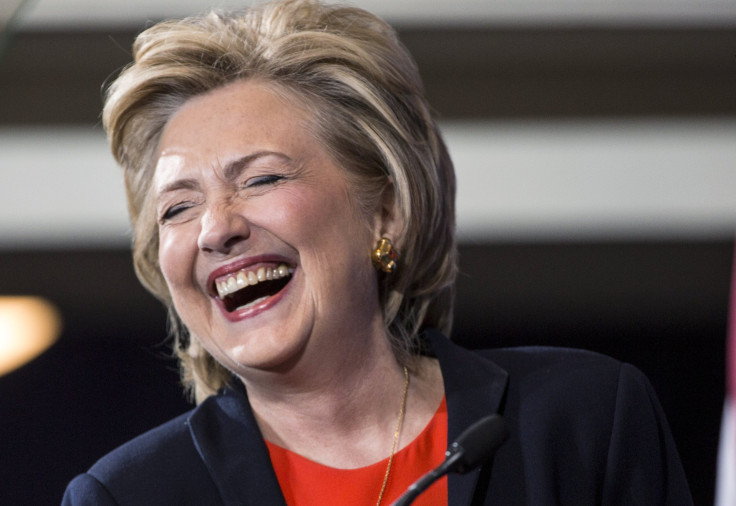 Democratic presidential candidate Hillary Clinton has so few viable challengers that a polling firm recently threw a kitchen sink of Democrats at her to see who hypothetically could take her down. But even when pollsters added those "dream team" contenders, Clinton still held a double-digit national lead, a Public Policy Polling survey released Tuesday indicated.
The newest PPP poll tested Clinton against her most viable challengers, including U.S. Sen. Bernie Sanders of Vermont and Vice President Joe Biden. They also pitted her against former Vice President Al Gore, U.S. Sen. Elizabeth Warren of Massachusetts and even former Democratic presidential nominees John Kerry, the current secretary of state, and Michael Dukakis, who lost to former president George H.W. Bush in 1988.
Clinton leads the Democratic race with 42 percent to 24 percent for Sanders, 20 percent for Biden, 2 percent for former U.S. Sen. Jim Webb of Virginia, and 1 percent each for former Rhode Island Gov. Lincoln Chafee and former Maryland Gov. Martin O'Malley, according to the PPP poll. More than a third (44 percent) of voters for Biden, who has yet to declare his candidacy for the Democratic nomination, said Clinton was a second choice. Only 21 percent said the same thing about Sanders, meaning if Biden doesn't get in the race Clinton would lead Sanders 51 percent to 28 percent.
"Democrats really are pretty content with the current field of candidates for president," Dean Debnam, president of Public Policy Polling, said in a statement released with the poll. "Most voters would stick with Clinton, Sanders or Biden even if just about every other big Democratic name of the last 20 years was running too."
Presidential Candidates | InsideGov
Clinton was also polled against a fantasy field of candidates. The former secretary of state received 37 percent of the support when matched up against Biden, who got 20 percent, Sanders, who got 19 percent, Warren, who got 11 percent, Gore, who got 4 percent, and Dukakis and Kerry, who got 2 percent each. O'Malley received just 1 percent of support in that match-up. These poll results don't mean that Democratic voters dislike the other faces, PPP researchers said. Gore, Kerry and Warren have favorability ratings above 51 percent.
Researchers surveyed 551 Democratic primary voters Oct. 1-4. The vast majority (80 percent) were polled over the phone, while 20 percent responded via the Internet. The margin of error was 4.2 percent.
© Copyright IBTimes 2023. All rights reserved.