Clinton, Trump Latest Popular Vote Election Results: As Jill Stein Leads Recount Efforts In Swing States, How Big Is Hillary's Lead?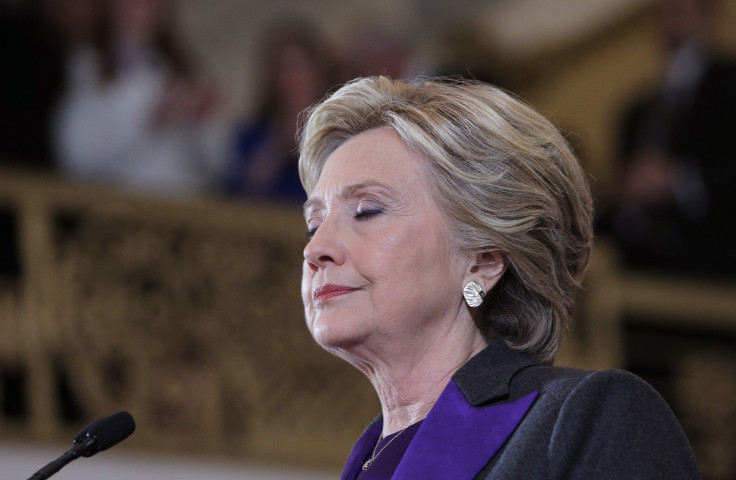 Hillary Clinton, who lost the Electoral College to President-elect Donald Trump in November, extended her popular vote lead over her former challenger Tuesday to a tally that is far larger than any other election in history where the candidate who lost the election won in the popular vote.
As of Tuesday morning, Clinton leads Trump 65,467,571 to 62,813,613, according to voter data from the Cook Political Report — a margin of 2,653,958 votes. That lead represents nearly a 2.1 percent edge in the popular vote as a whole.
In 13 swing states that played an oversized role in electing the next president, however, Trump has maintained a healthy lead. Trump leads Clinton in those states 22,238,917 to 21,418,687, an 820,230 vote advantage. The lead in those swing states may overstate how many voters played a crucial role in electing the next president, as the Washington Post argued last week, since the deciding swing states — Michigan, Pennsylvania and Wisconsin — were decided by an accumulative 79,646 votes.
The close nature of the race in those states has led to recount efforts. The most prominent recount efforts are being led by Green Party nominee Jill Stein, who launched fundraisers to challenge the results in Michigan, Pennsylvania and Wisconsin. Stein held a campaign rally outside of Trump Tower in Manhattan Monday to send a message to the president-elect that the recount efforts will not be bullied.
Wisconsin's recount began Thursday but there was little changed in the results as of Monday morning. In Michigan, 83 counties began recounting ballots Monday and six more counties were expected to start Tuesday. The Green Party filed a federal lawsuit in Pennsylvania on Monday to push for a statewide recount after dropping a state-level case that would have been argued Monday in court.
A recount effort in Nevada, where Clinton beat Trump, has been launched by a presidential candidate who received a fraction of 1 percent of the state's vote. That effort has been described as a counter-balance effort to Stein's recount efforts.
© Copyright IBTimes 2022. All rights reserved.
FOLLOW MORE IBT NEWS ON THE BELOW CHANNELS