Cloudflare Blocks Kiwi Farms After Initial Resistance Over 'Immediate Threat To Human Life'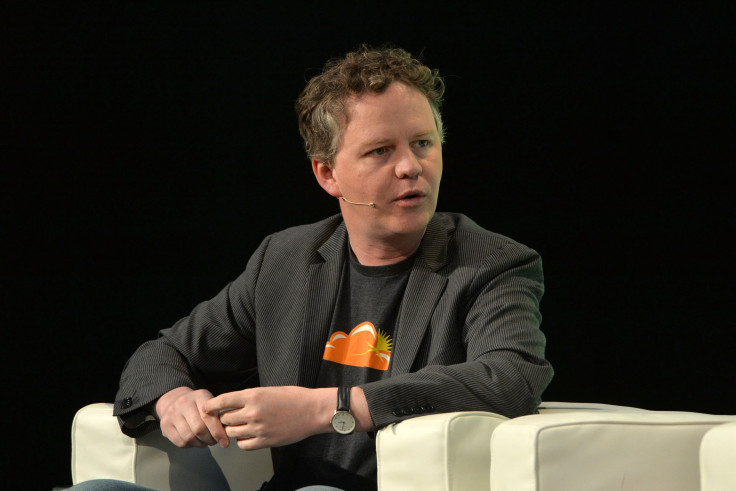 KEY POINTS
An "unprecedented emergency" led to Cloudflare's move, the CEO said in a Sunday blog post
Clara Sorrenti was targeted by swatters from Kiwi Farms and her home was raided by police
Sorrenti started the #DropKiwifarms campaign on Twitter last month
Internet connection provider and content delivery network Cloudflare announced that it has blocked Kiwi Farms after initially resisting calls to stop serving the forum that targets online figures and communities. The San Francisco, California-based provider said it blocked the website due to an "immediate threat to human life."
In a blog post, Cloudflare CEO Matthew Prince wrote that visitors to Kiwi Farms will see "a Cloudflare block page." Prince said that while Kiwi Farms may use other providers to move their sites, Cloudflare has "taken steps to block their content from being accessed" through its servers.
According to the blog post, Cloudflare observed "targeted threats" that "escalated over the last 48 hours to the point that we believe there is an unprecedented emergency and immediate threat to human life unlike we have previously seen from Kiwi Farms or any other customer before."
Prince explained in the blog post that while "revolting content alone does not create an emergency situation that necessitates the action" Cloudflare decided to take Sunday, the company is "committed as a security provider to protecting our customers."
Just last week, Cloudflare said in a policy blog post that blocking Kiwi Farms would be "an abuse of power." The company added that in the past, it has experienced being asked by "authoritarian regimes" to "terminate security services for human rights organizations" over its move of dropping 8Chan and The Daily Stormer.
The Daily Stormer was a neo-Nazi message board that denied the Holocaust, while 8Chan offered an outlet for extremist content.
Concerns increased about Kiwi Farms after transgender Twitch streamer and YouTuber Clara Sorrenti, also known as Keffals on the streaming platform, became a target of harassment campaigns by Kiwi Farms users.
In particular, Sorrenti was subjected to swatting earlier in August, a term known as the act of providing false tips to law enforcement that falsely accused someone of planning to carry out violence or other related crimes. Due to the said swatting incident, police arrested Sorrenti at gunpoint in her London, Ontario home, CBC News reported. Sorrenti was detained for 11 hours. London police have since confirmed that Sorrenti was a target of swatting and vowed to catch the swatters.
Sorrenti started a #DropKiwifarms campaign last month and Twitter users joined the call for Cloudfare to block the site.
In Prince's announcement of Kiwi Farms' block, he noted that Cloudflare did not drop the site over the social media campaign spearheaded by Sorrenti. The blog post clarified that the decision was made solely due to an increase in aggressive activity on Kiwi Farms.
© Copyright IBTimes 2023. All rights reserved.
FOLLOW MORE IBT NEWS ON THE BELOW CHANNELS