CMA Awards 2011: Who Won What (PHOTOS)
The 45th annual Country Music Awards (aka CMA) took place in Nashville on Wendesday night (Nov. 9) and The Band Perry got the top honors.
Brad Paisley, Hank Williams Jr. and Carrie Underwood stole the evening by singing together an ode to Kim Kardashian's divorce.
"I'm going to love you forever — for 72 days, amen," the trio sang.
For the second time, Taylor Swift won the Entertainer of the Year. it's no mean achievement as the country pop crossover artist is only 21 years old.
Thank you for coming out and play for my fans. I'm so happy. We have so many to play this year. You have made my year. Thank you so much, Swift said onstage.
Let's see who won what in this year:
Entertainer of the year: Taylor Swift
Female vocalist of the year: Miranda Lambert
Male vocalist of the year: Blake Shelton
Vocal duo of the year: Sugarland
Vocal group of the year: Lady Antebellum
New artist of the year: The Band Perry
Song of the year (songwriters award): If I Die Young, The Band Perry, written by Kimberly Perry
Single of the year (artists/producers award): If I Die Young, The Band Perry, produced by Paul Worley
Album of the year: My Kind of Party, Jason Aldean
Music video of the year: You and Tequila, Kenny Chesney with Grace Potter
Musical event of the year: Don't You Wanna Stay, Jason Aldean and Kelly Clarkson
Musician of the year: Mac McAnally
Start the slideshow to check out who won what at CMA Awards 2011.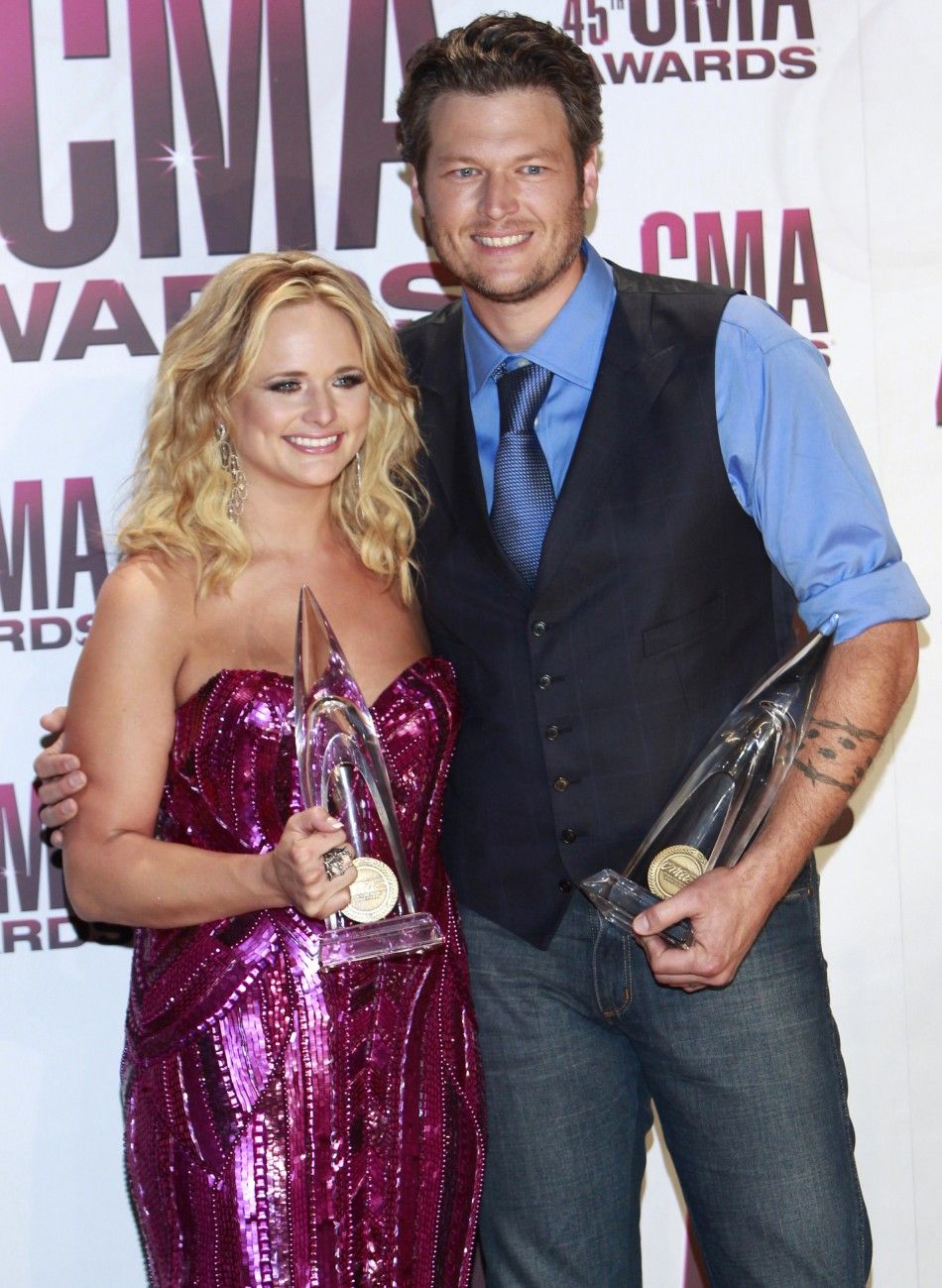 © Copyright IBTimes 2023. All rights reserved.