CME Raises Margins on Platinum, Copper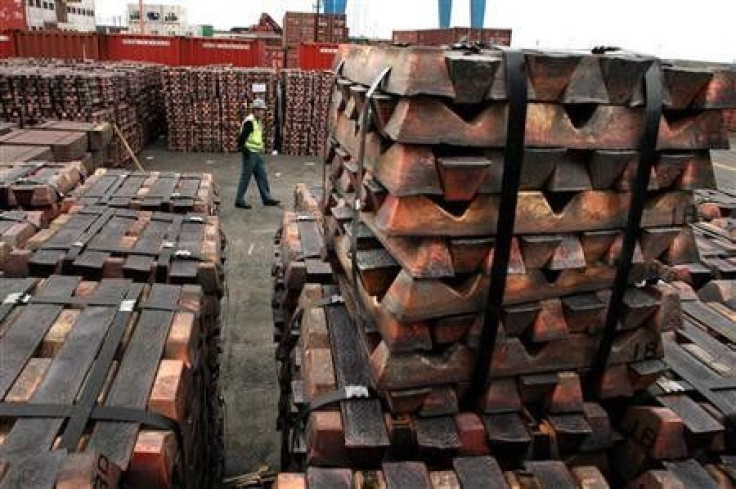 The CME Group raised trading margins on platinum and copper futures, hoping to tame volatility in products that have fallen sharply as markets witness what is turning out to be the worst rout since the 2008 financial crisis.
The CME, the biggest operator of U.S. futures exchanges, late Monday increased its margin requirements on platinum futures by about 29 percent and on Comex copper futures, the second time in less than a fortnight, by 15 percent.
The exchange's latest move followed a fall on Monday in prices of U.S. platinum and copper futures to their lowest since July 2010 as a shaky global economy continued to gnaw at investor confidence.
But analysts say the increased margins may do little to infuse stability in the products in the current environment where investors are worried the euro zone sovereign debt crisis could spread to the rest of the world.
Under normal circumstances it would be more effective, but given what's happening in Europe, it isn't being as effective as it normally would be in other conditions, said Natalie Robertson, analyst at Australia and New Zealand Bank.
The market's still very jittery concerning global growth issues.
Exchanges often raise margins -- deposits paid by investors in futures markets to cover the risk of default -- during periods of volatility as market risk increases.
CME raised initial margins on Comex copper futures by 15 percent to $7,763 a contract, from $6,750, while raising the same requirement on NYMEX platinum futures to $4,950 a contract, from $3,850.
The increase of $1,013 per contract in copper margins -- multiplied by both sides of the open interest in the market on Monday -- suggests about $240 million more in margin escrow.
The total aggregate margin call on COMEX platinum futures contracts would be nearly $82 million, based on calculations on the total open interest by the end of Oct. 3.
CME last raised margins on copper futures contracts on Sept. 23, by 17.6 percent and revised margins on platinum futures in May, lowering maintenance margin requirements by 22.2 percent.
The latest margin requirement hike on the futures contracts will take effect after the close of business on Oct. 4.
Earlier on Monday, the CME said it will more than double the amount of physical gold it can accept from its clearing members as collateral to $500 million, to allow market participants to better manage their risk and to take advantage of lower gold lease rates.
© Copyright Thomson Reuters 2023. All rights reserved.