Coachella 2017: The Ultimate Party And Events Guide [PopSugar Cabana Club, Neon Carnival And More]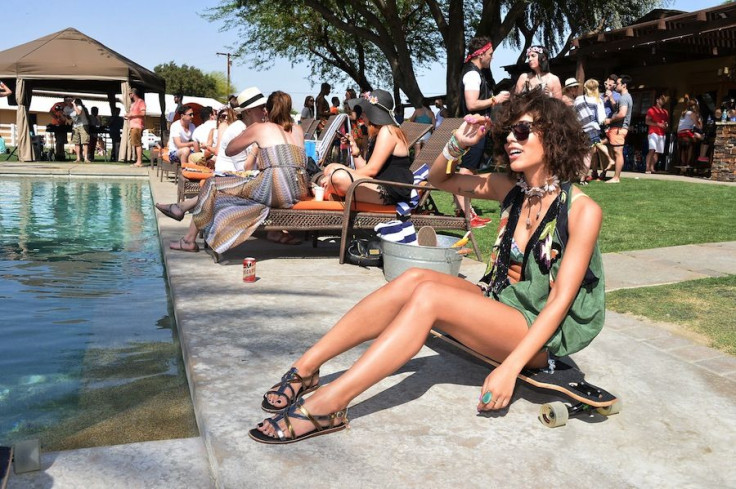 The in-crowd heads out to the desert April 14-16 for the first weekend of the 2017 Coachella Valley Music and Arts Festival in Indio, California.
In addition to the three-day, back-to-back weekends music festival headlined by Lady Gaga, the calendar is jammed with fabulous (and fashionable) parties.
From the infamous Neon Carnival and PopSugar's Cabana Club on the first weekend to the Bootsy Bellows McDonald's party the second, keep reading for the ultimate guide to this year's hottest Coachella events.
Weekend One: April 14-16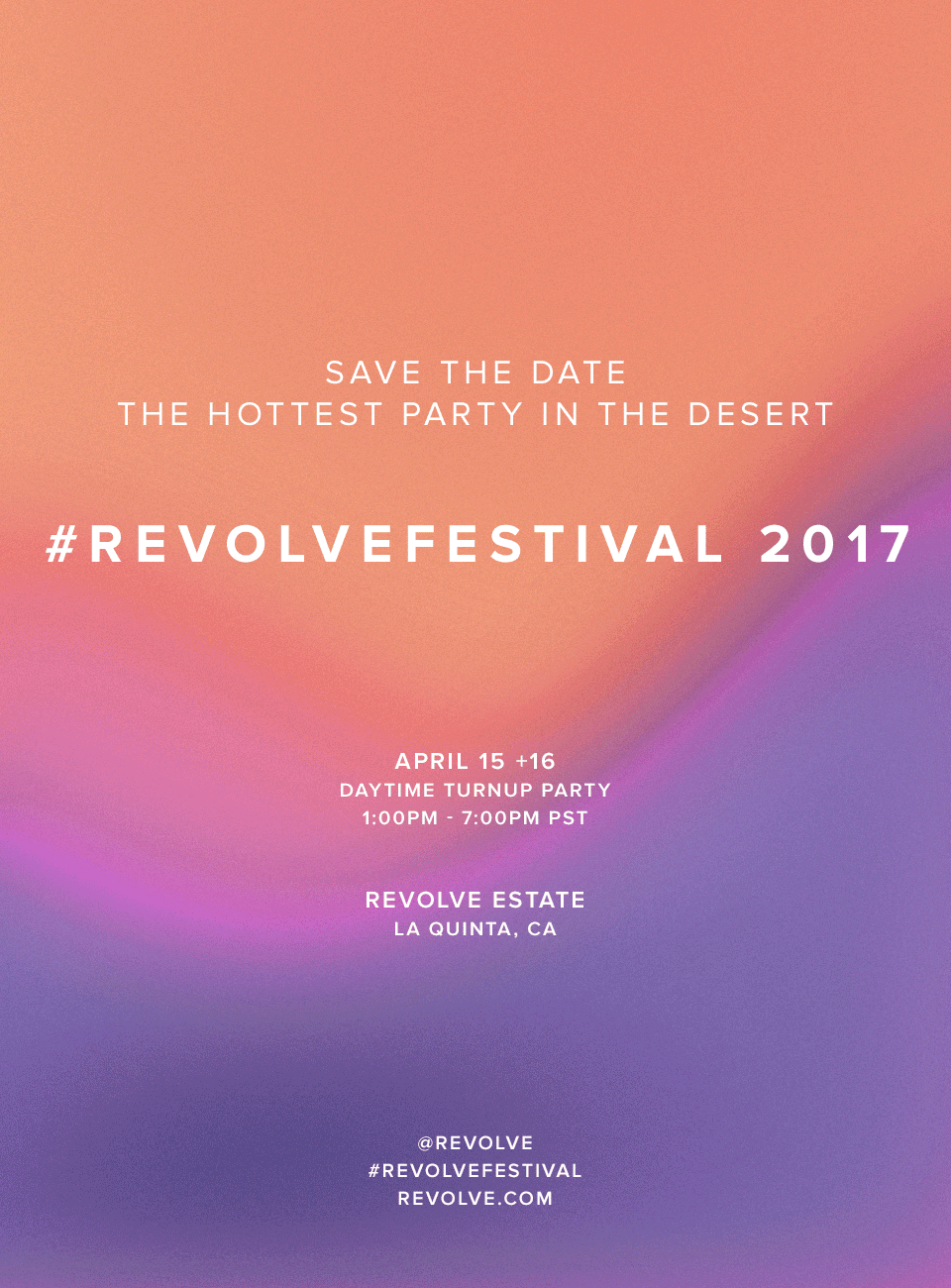 #hotelREVOLVE, #REVOLVEfestival and Desert Nights
When: Thursday-Sunday
Where: Arrive Hotel in Palm Springs, California, and La Quinta, California
Revolve returns to the desert for a jam-packed weekend of events. New in 2017, Revolve introduces #hotelREVOLVE where the brand will take over the Arrive Hotel in Palm Springs to host an influential network of as many as 32 of the world's best bloggers and performing artists. #hotelREVOLVE will host a Revolve festival pop-up shop open to the public Friday-Sunday. Guests of #hotelREVOLVE will include Jasmine Sanders, Olivia Culpo, Danielle Bernstein, Aimee Song, A$AP FERG, Natasha Oakley and JonBoy.
Revolve will also present its second annual #REVOLVEfestival, a two-day daytime desert party on Saturday and Sunday from 1-7 p.m. with multiple brand activations, performances and special guests. Additionally, #REVOLVEfestival will present Desert Nights, an exclusive VIP, invitation-only festival after hours at a top-secret location.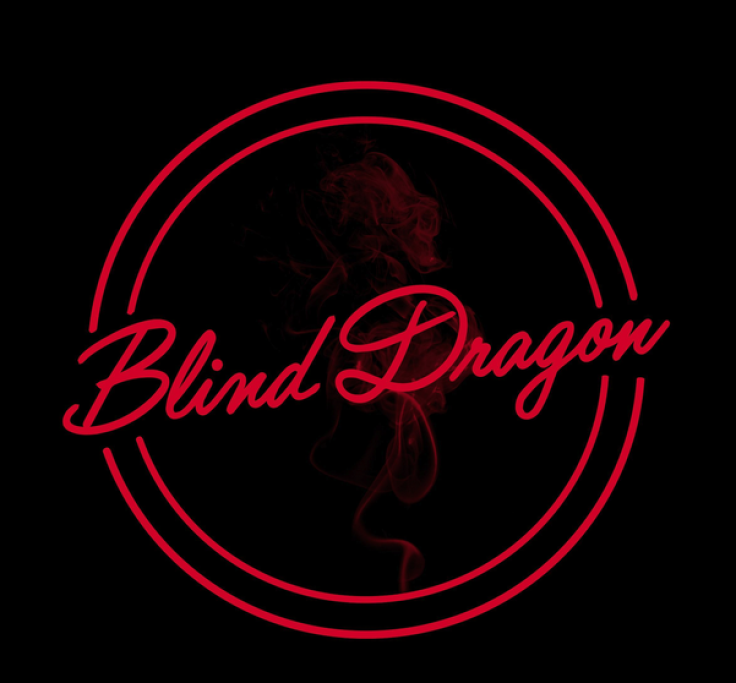 Blind Dragon Pop Up Desert Experience
When: Fridaym 2 p.m. - 6 p.m.
Where: La Quinta, Calif.
The h.wood Group will presents an exclusive festvial kick-off party in the desert featuring special performances and celebrity guests.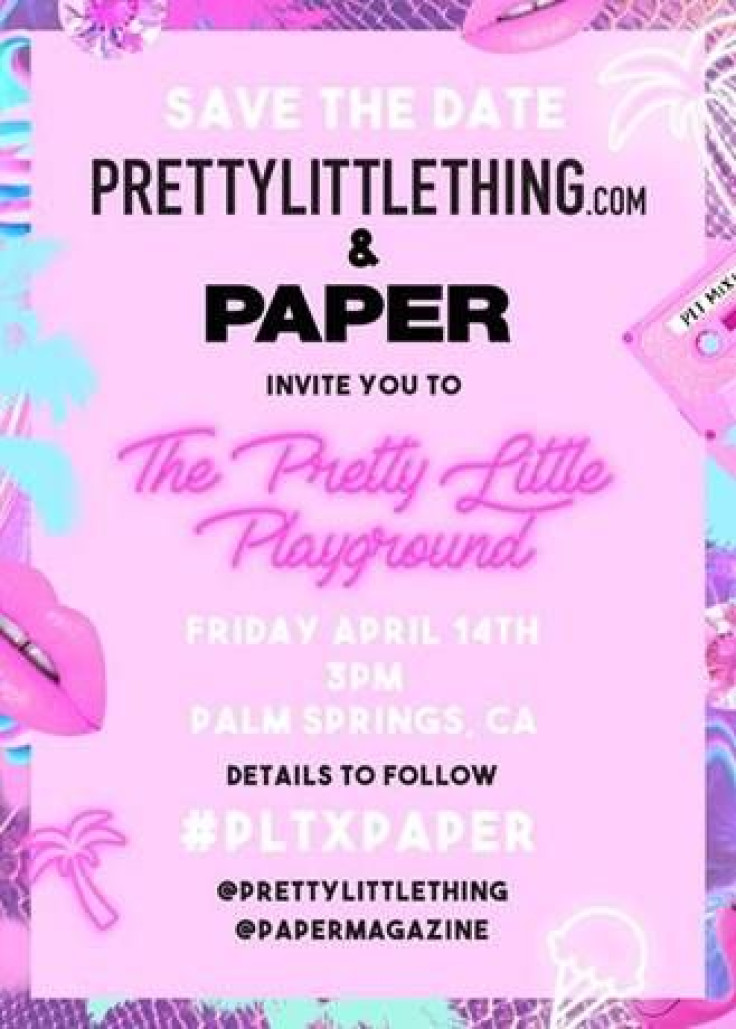 Paper Magazine​ x Pretty Little Thing: The Pretty Little Playground
When: Friday, 3 p.m.
Where: TBA in Palm Springs, Calif.
Paper Magazine is teaming up with popular online fashion brand Pretty Little Thing for an exclusive festival kick-off bash. Details are still hush hush but knowing these companies, except the coolest of the cool. Invite onlt.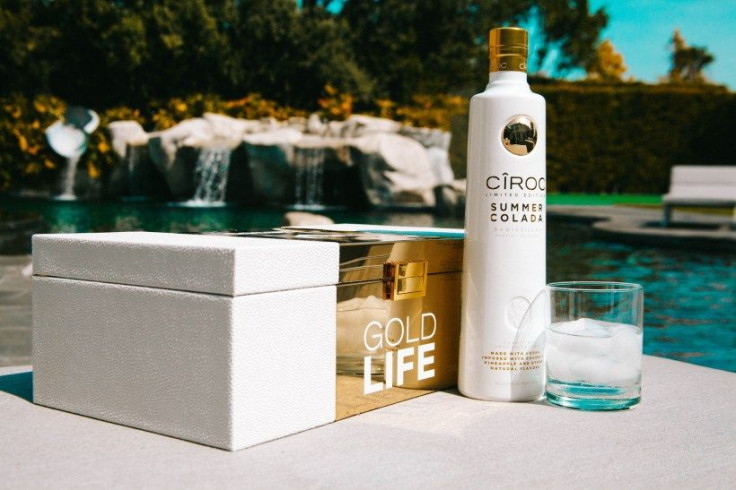 Cîroc Summer Colada Take Over
When: Friday - Sunday, Daytime
Where: Hard Rock Hotel, Palm Springs, Calif.
There is little argument that the Hard Rock is the sexiest hotel in Palm Springs, so it is no surprise that they are hosting one of the hottest day time parties of the weekend. Hard Rock has teamed up with Cîroc to cebrate its newest limited-editon flavor Summer Colada with a three-day poolside take-over. Celebrities expected to attend include Lea Michelle, Ashley Green, Ashley Tisdale and more.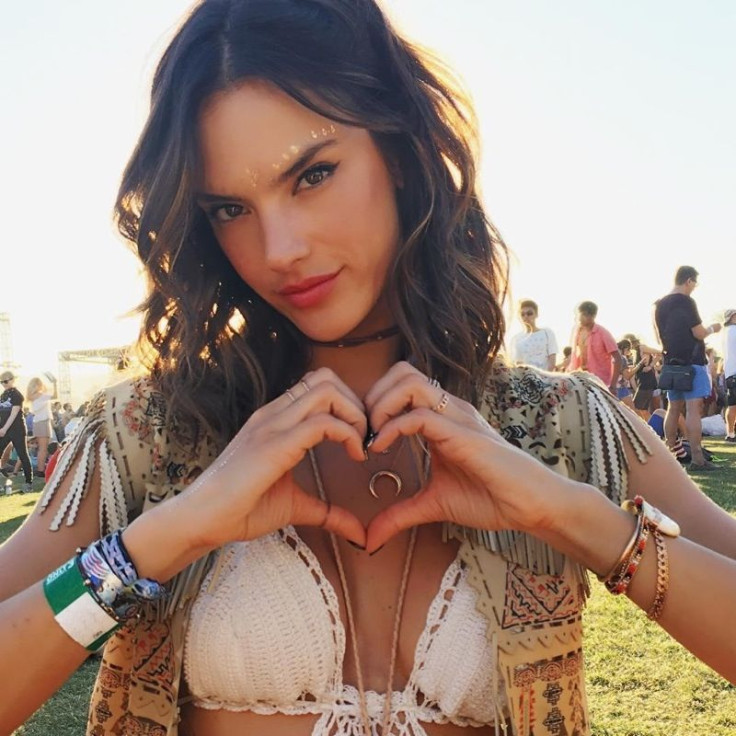 Victoria's Secret's Angel Oasis
When: Friday afternoon
Where: Private estate in Indio, Calif.
A number of models will host Victoria's Secret's Angel Oasis pool party featuring DJs, bites, cocktails and ultra-stylish crowd. Invitation only.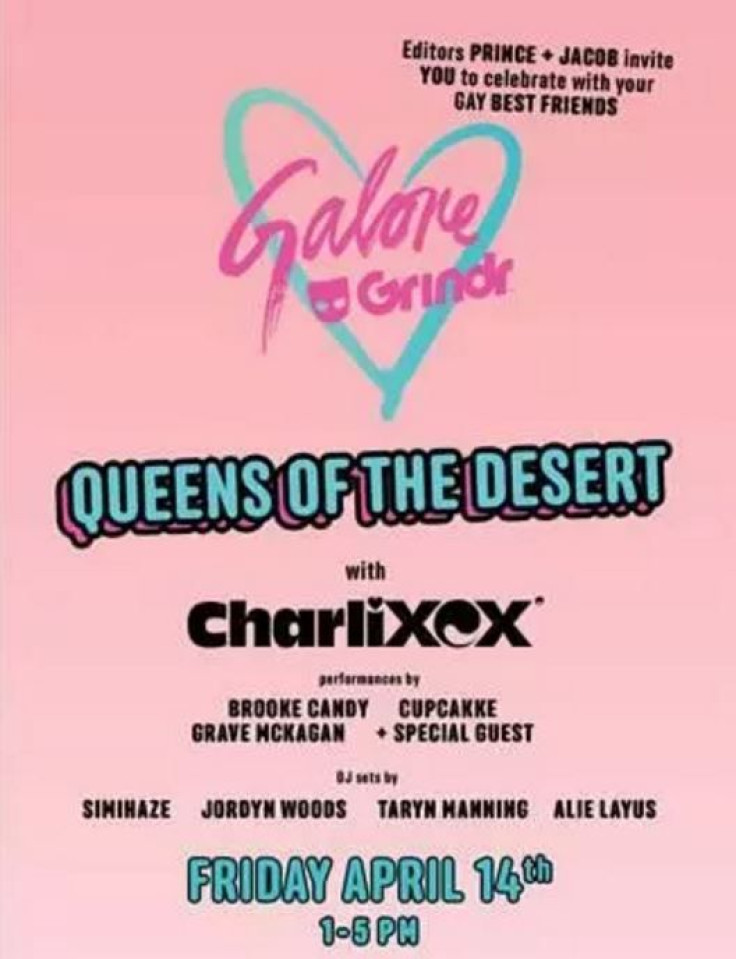 Galore x Grinder: Queens of the Desert
When: Friday, 1 p.m. - 5 p.m.
Where: Palm Springs, Calif.
Galore is teaming up with Grinder for one of the seciest parties of the weekend. The Queens of the Desert event, hosted by Charli XCX wiill feature performances by Cupcake, Brooke Candy and Grave McKagan and DJ sets from Taryn Manning, Jordyn Woods, Simihaze and Alie Layus. Invite only.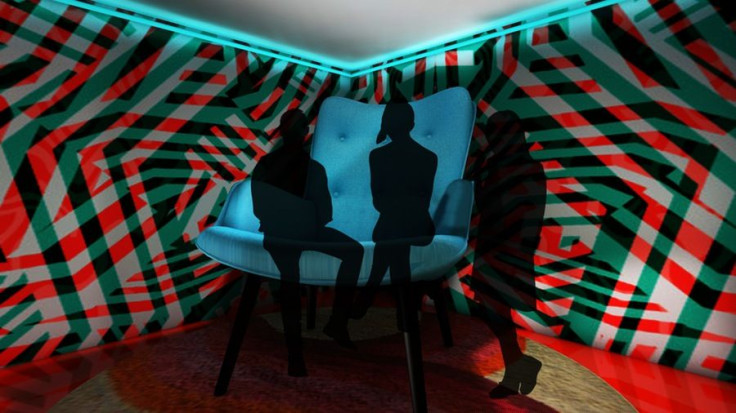 H&M Interactive Coachella Oasis
When: Friday-Sunday
Where: Coachella grounds, Indio, California.
H&M, now in its eigth year as a Coachella sponsor, will recreate a surreal representation of the Palm Springs House where the original campaign for the H&M Loves Coachella collection was shot. The tent features a garage, living room and patio with dreamlike photo moments, a pop-up shop for the collection and a creature comfort yard for festival goers. The tent, powered by green energy, will highlight H&M's conscious initiatives while still being the "go to" hangout spot for both weekends.
Starting in "the Garage" guests will be invited to experience multiple activations to begin their journey. Featuring an immersive concave video booth decorated with kaleidoscopic imagery festival goers will be filmed for seven seconds, with their videos being retrieved digitally on iPads. One wall will be plastered with Post-It notes where visitors can post their own message and make their mark on the weekend. This room will also be home to H&M's core sustainability actions, highlighting the Garment Recycling initiative, urging visitors to always recycle their unwanted garments.
In the "Living Room," guests will have more than three photo options to try, from a larger than life sofa to an infinity room highlighting conscious garments from the H&M Loves Coachella collection. Lastly, a mountain peak with suspended clouds will be the main photo attraction, giving thrillseekers the illusion of being sky high.
Finally, guests will be out on "The Patio" to do some shopping at the pop-up. The shop will include the H&M Loves Coachella collection for guests to easily purchase on iPads. This room will also be the last stop to power up and refill with a seating area to charge electronics and a water bottle refill station, educating guests on H&M's initiatives around PET bottle recycling.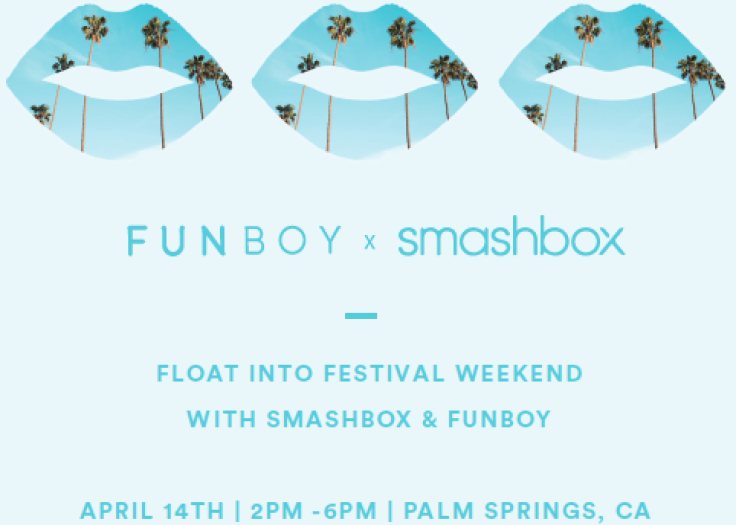 Funboy x Smashbox Party
When: Friday, 2-6 p.m.
Where: Palm Springs, California
An exclusive event by Funboy x Smashbox in Palm Springs will celebrate their collaboration. The afternoon will feature DJ Yasmin and floato-ops with custom Funboy Metallic Lip Floats, as well as fortunes and festival glam with hair by Bumble & Bumble. Invitation only.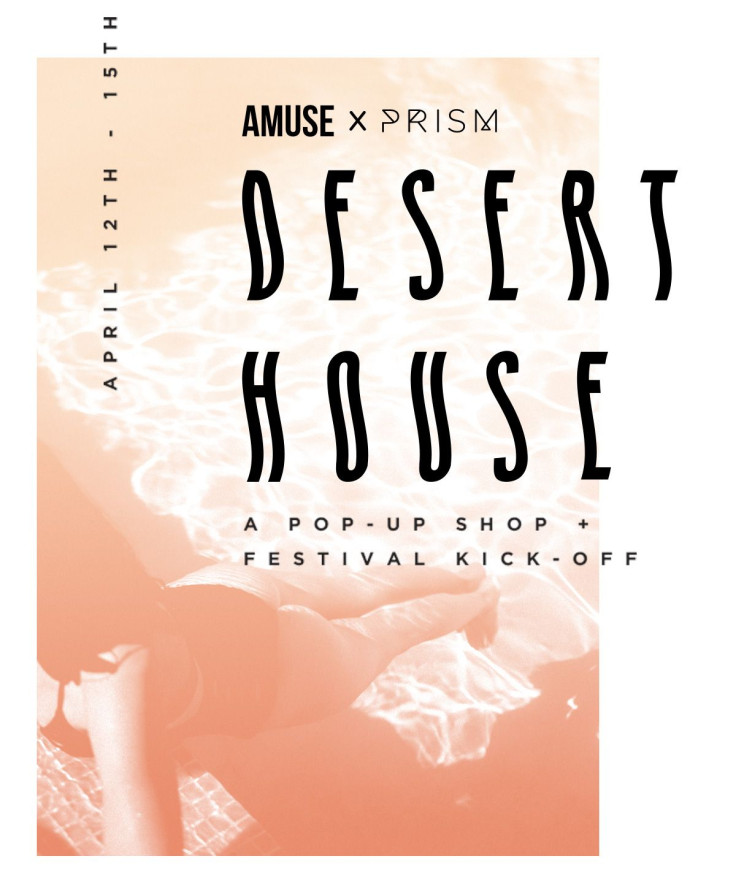 Amuse x Prism Desert House Poolside Kick-Off
When: Friday, noon-4 p.m.
Where: Private Residence in Palm Springs, California
This poolside party will feature beats by DJ Pamela Katz, cocktails by Svedka, House beer, hair touch-ups from DryBar, minimakeovers and shopping from the Amuse pop-up shop (which is open to the public April 12-15, 10 a.m.-5 p.m.).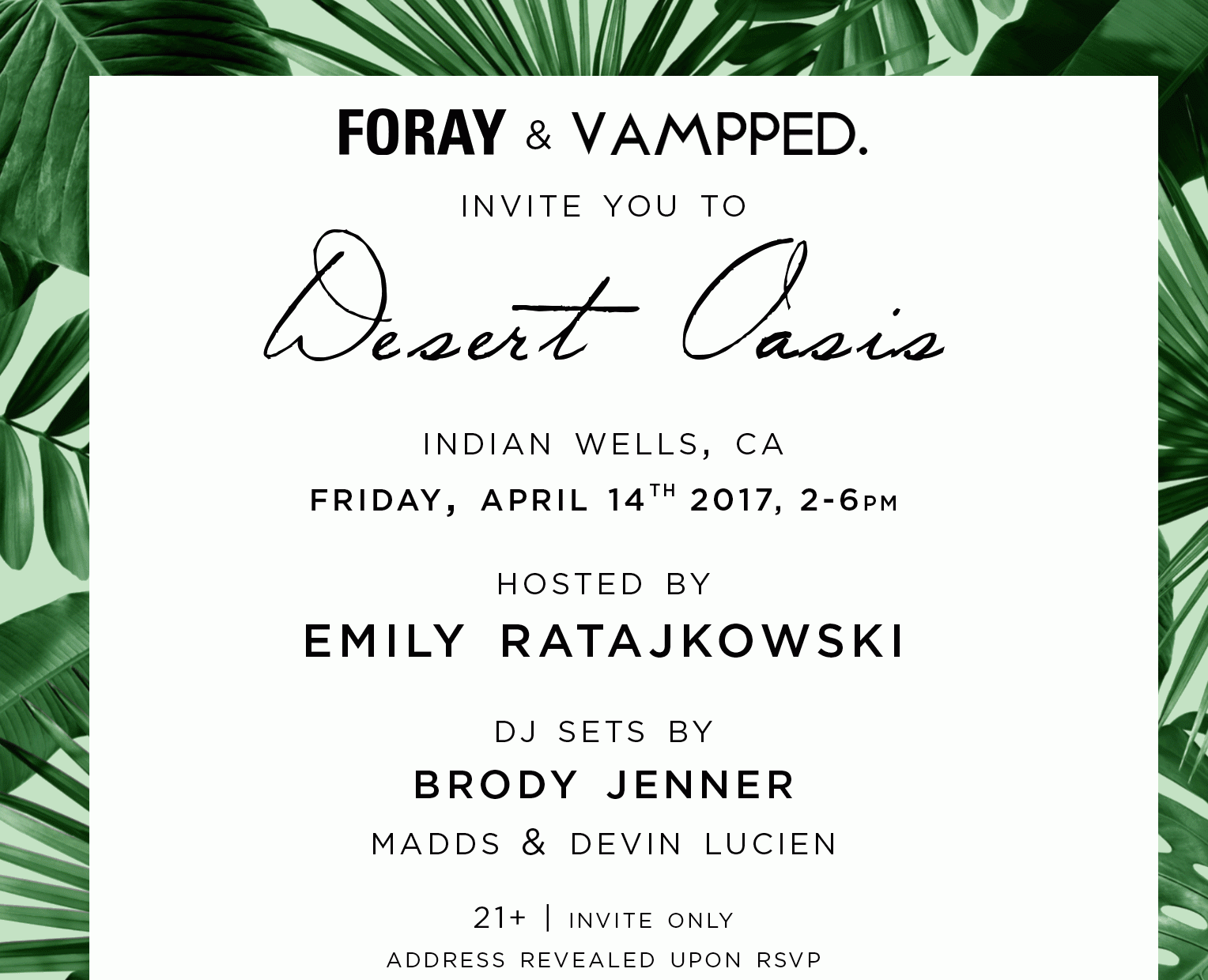 Desert Oasis by Foray Collective Party
When: Friday, 2 p.m.- 6 p.m.
Where: TBA
The Foray Collective, the shopping destination founded by influencer Kaitlynn Carter and Tiana Haraguchi, will throw an exclusive party hosted by actress and model, Emily Ratajkowski. The bash will include DJ sets by Brody Jenner, Madds and Devin Lucien. Title sponsors include L'Oréal Paris and boohoo.com. Invitation only.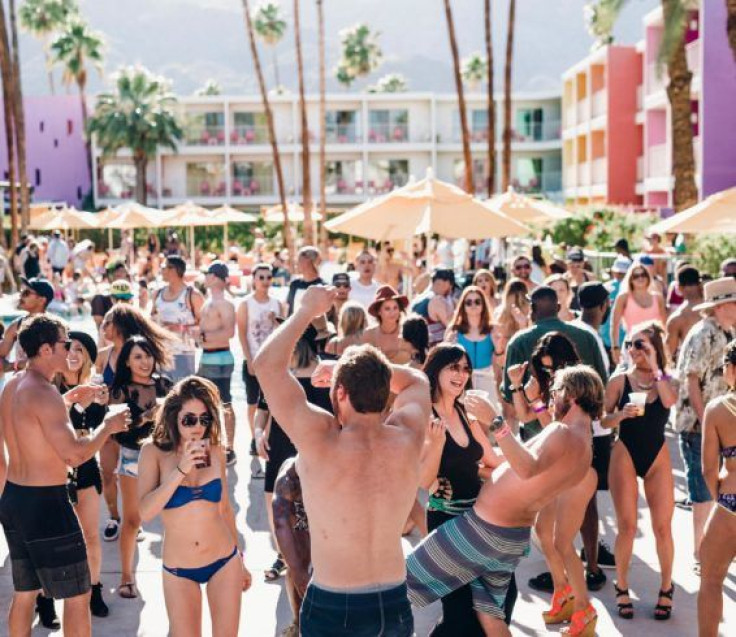 Saguaro Hotel Desert Weekender One
When: Friday-Sunday, 11 a.m.-sundown
Where: The Saguaro Hotel, Palm Springs, California
The colorful and iconic Saguaro Hotel in Palm Springs has a jam-packed calendar for the first weekend. The weekend kicks off Friday with the Gitano Desert Gypsy Disco party with sounds by Gina Calderoni, Henry Pope, Loboman, Marlon Fuentes, Massio and Sabio. The following day gets a little wilder with the Prescription Pool Party with DJ sets by Dr. Fresch, Hotel Garuda and Point Point. On Sunday, chill out with Brunch Eats & Beats event with music by Modern Disco Ambassador, Audiostache, Danie Minaya, Mogli, Sabio, Torosbros, VnssA and Wet Hand Dan. Each day NYX in partnership with Redken and Juicy Couture will be poolside for some glam touch-ups and glitter and flower crowns galore. The events are open to guests of the Saguaro Hotel and those with tickets, which can be purchased for $25 here.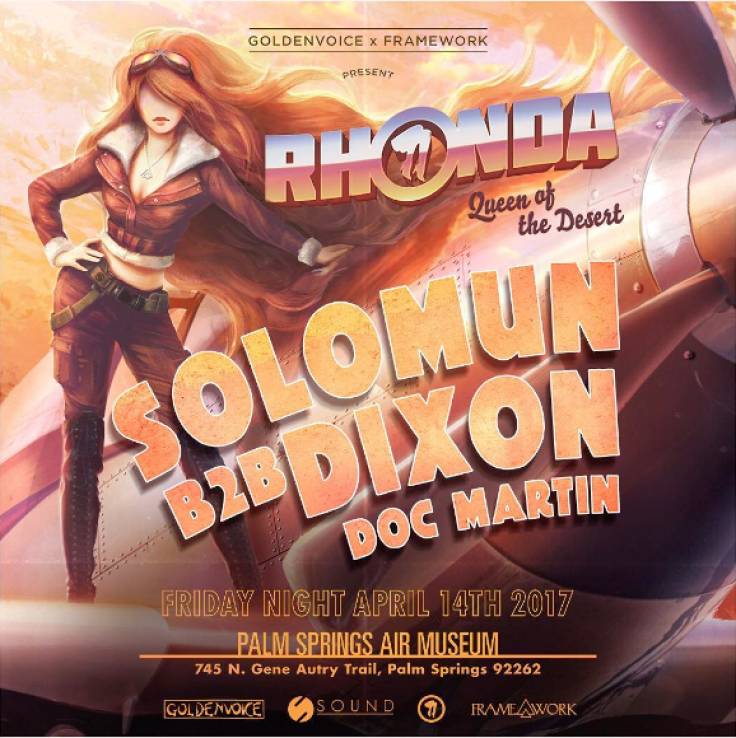 Rhonda Queen of the Desert
When: Friday, Late Night
Where: Palm Springs Air Museum, Palm Springs, California
The deep house music after-hours party, hosted by Goldenvoice, Sound Night Club Framework and A Club Called Rhonda will feature European DJs Dixon and Solomun. This after party is open to the public, you just need a ticket.

Belvedere x Noisey: Behind the Scene
When: Friday, 10 p.m.-1 a.m.
Where: Ace Hotel in Palm Springs, California
The third installation of Belvedere x Noisey: Behind the Scene will highlight the hottest music scenes, breakthrough artists, and what's to come for the industry. The event will also feature a live performance by artist DJ Esco. Open to Ace Hotel guests and the public that arrives early.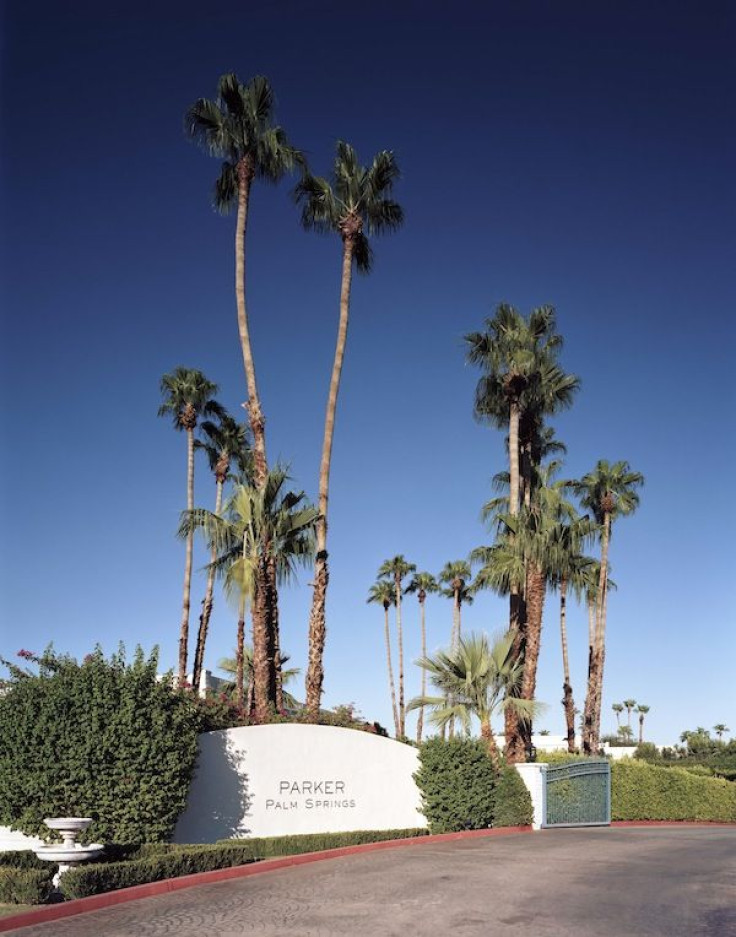 American Express Platinum House
When: Saturday - Sunday 11 z.m. - 5 p.m.
Where: The Parker Palm Springs, Palm Springs; Calif.
New this year, American Express is hosting its Platinum House event at The Parker Palm Springs. Open exclusively for Platinum Card Members, The Platinum House will be the perfect spot to hang out before hitting up festival grounds, complete with access to exclusive Platinum SoulCycle classes (taught by Stacey Griffith) and custom Platinum x Soul merchandise, DJ set by Hannah Bronfman, performance by singer Bebe Rexha and premium food and drinks.
American Express will also be throwing an onsite experience on the Coachella grounds, available to all festival-goers all three days. In the American Express Experience tent, they will have a first-of-its-kind, robot-powered, interactive video activation that will allow visitors to star-in and share their own mini music videos. Also, back this year, Card Members can enroll an eligible Card in the official Coachella app to get a spend $10 get $10 back offer at eligible Coachella merchants. Though the app, Card Members also become eligible for additional access to more festival rewards throughout the weekend.
CFDA Brunch
When: Saturday, 11 a.m.-1 p.m.
Where: Colony Palms Hotel in Palm Springs, California
Celebrate the intersection of pop culture, music and fashion with Popsugae and the Council of Fashion Designers of America. The event is hosted by American designers Emily Current and Meritt Elliott (The Great) and also luxury accessories designer Clare Vivier of Clare V. Additional guests will include Victoria Justice, Yara Shahidi, Jamie Chung, Tyler Posey and more.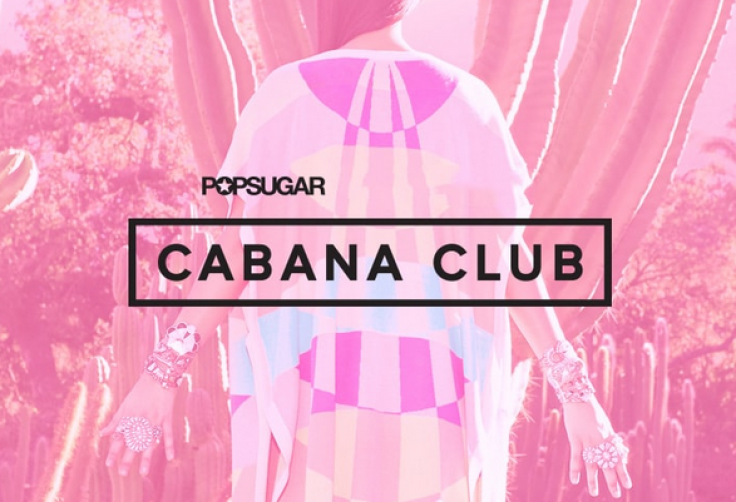 PopSugar Cabana Club Pool Party
When: Saturday, 1-5 p.m.
Where: Colony Palms Hotel in Palm Springs, California
The Cabana Club Pool Party will once again be one of the hottest parties to attend while in the desert. With a lineup of fierce and fashionable DJs and a musical performance by Grammy Award-winning multiplatinum recording artist Daya, revelers can escape the heat, savor specialty cocktails and enjoy stimulating poolside music throughout the afternoon. Featuring multiple poolside villas with hair styling, beauty DIY stations, social art installations and a DIY PopSugar Must Have gifting suite, as well as a PopSugar Studios social video moment. The PopSugar Studios pop-up activation will allow each festival-goer to have a social media video director to create a festival-themed shareable video for their social media accounts.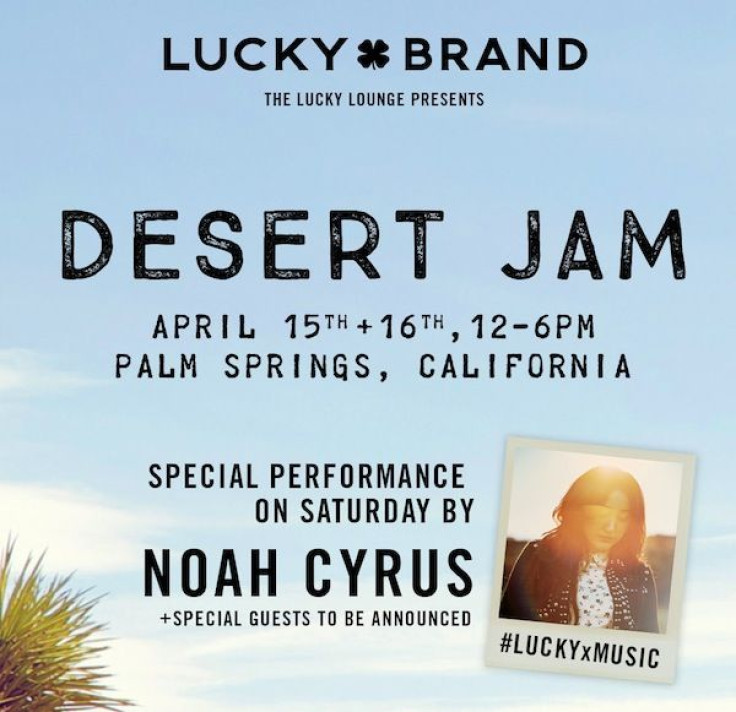 The Lucky Lounge Presents Desert Jam
When: Saturday - Sunday, 12 p.m. - 6 p.m.
Where: at The Ingleside Inn, Palm Springs, Calif.
Festival fashion favorite Lucky Brand will take over the Ingleside Inn for a two-day, music-driven pool party. Special performance on Saturday by Noah Cyrus and friends. Sunday performer TBA.

Pandora Indio Invasion
When: Saturday, 1-4 p.m.
What: The Cree Estate, 67698 Carey Road , Cathedral City, California
Open to anyone with the RSVP link, Pandora and T-Mobile will host a lively pool party, featuring DJ sets by Charli XCX and LPX.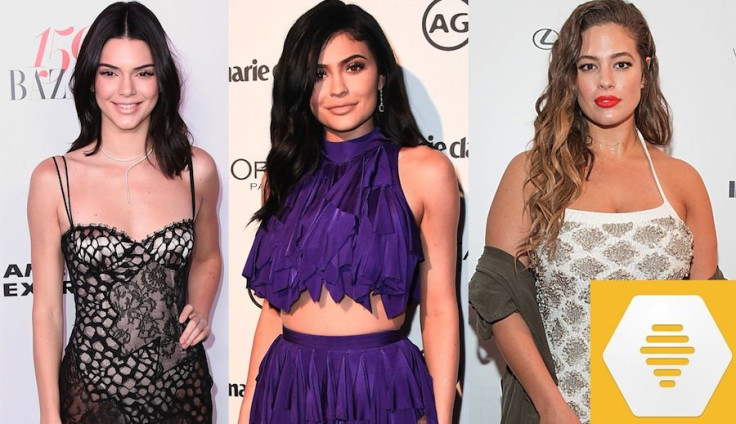 Winter Bumbleland
When: Saturday and Sunday, 1-6 p.m.
Where: Private Residence in Rancho Mirage, California
Bumble is creating the coolest place to connect this year with an Aspen Chic meets the Desert Heat. Kendall and Kylie Jenner will host April 15 with music from Simihze. Ashley Graham takes over Sunday with music from Hannah Bronfman.
Winter Bumbleland will feature everything from an ice bar, glacier pool, snow angel garden and winter tubing, to an interactive igloo, snow-themed cocktails and bites. Most attendance is invitation-only, but Bumble users will be geotargeted the week of the event and will be notified with an in-app experience with the opportunity to RSVP to Winter Bumbleland.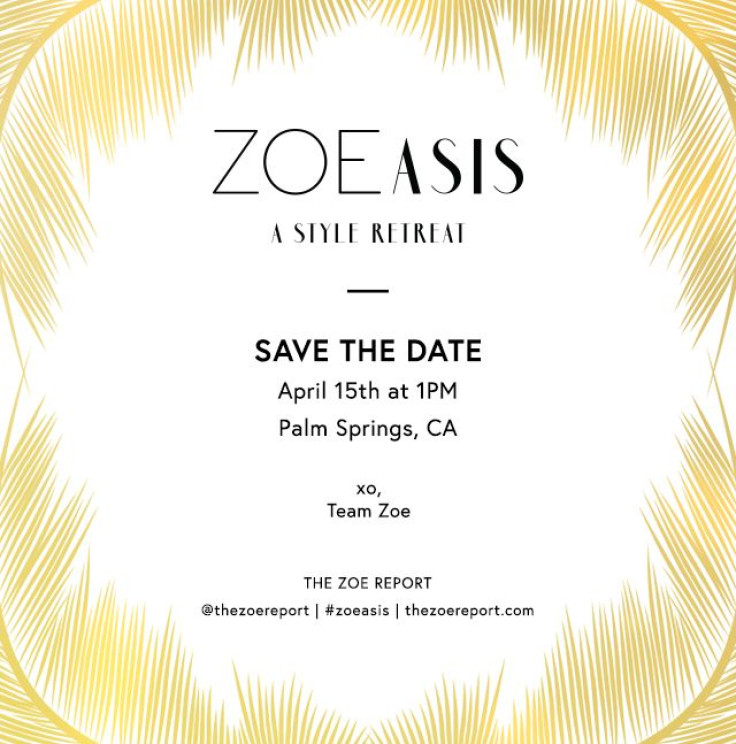 The Zoe Report's ZOEasis
When: Saturday 1-5 p.m.
Where: Private estate in Palm Springs, California
The Zoe Report celebrates spring fashion and style with its third annual music festival retreat, ZOEasis. Guests will be transported to a stylish Italian coastal retreat, bringing the Amalfi coast to the California desert.The event will showcase a unique style marketplace complete with the latest accessories and beauty products from a select group of stylish brands hand-picked by the Zoe Report and Rachel Zoe. Guests will make their way through the dreamy world of ZOEasis, including a luxe braid bar, Italian gelato carts and stylish Amalfi-inspired cocktails. The party will feature DJ Sets by May Kwok and Pamela Katz and a special performance by The Aces.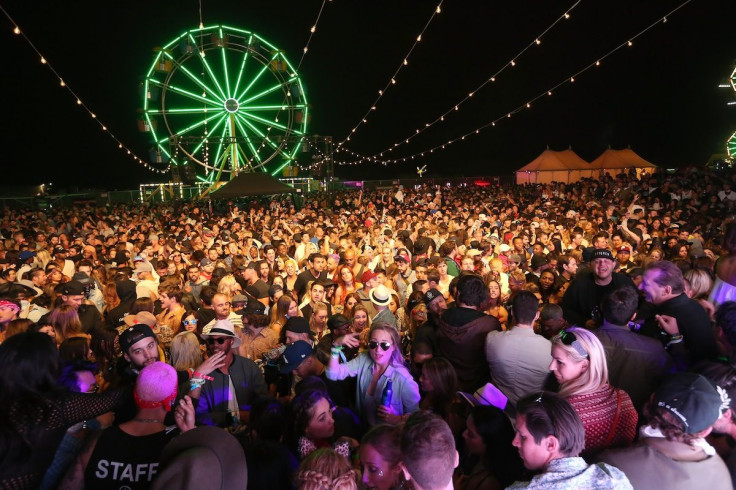 Neon Carnival
When: Saturday Night
Where: Thermal, California
Neon Carnival returns for the eighth consecutive year to Thermal, California. The invitation-only outdoors dance fête, widely recognized as one of the most coveted after parties of the year, is the brainchild of famed Los Angeles nightlife maven Brent Bolthouse, the creator of the Bungalow.
Expect new games, amusement park rides and continued involvement from the biggest names in entertainment and lifestyle brand partnerships, including the return of iconic denim inventor, the Levi's Brand, back to headline the event. Tequila Don Julio, returning for the third year in a row, will be pouring specialty drinks from the Airstream Speakeasy and providing Don Julio 1942 bottle service for VIP tables, including a special debut of their new Magnum Don Julio 1942 bottle. Entry into the festival afterparty is granted with more than just a Neon Carnival wristband; guests will also receive a new, one-of-a-kind Lokai bracelet that must be presented for admittance. Batiste Dry Shampoo will host on-site hair styling stations and offer samples to attendees seeking a quick hair refresh. Don't ride alone! Tinder will pair you with a match on their bumper car ride. Stop by the Bud Light space to share a beer with friends and cool off before tackling the rest of the carnival. No strangers to the nightlife scene, Hollywood heavy hitter DJ's including Kayper, DJ Politik, Jesse Marco and DJ Ruckus will keep partygoers dancing with performances that last into the early morning hours.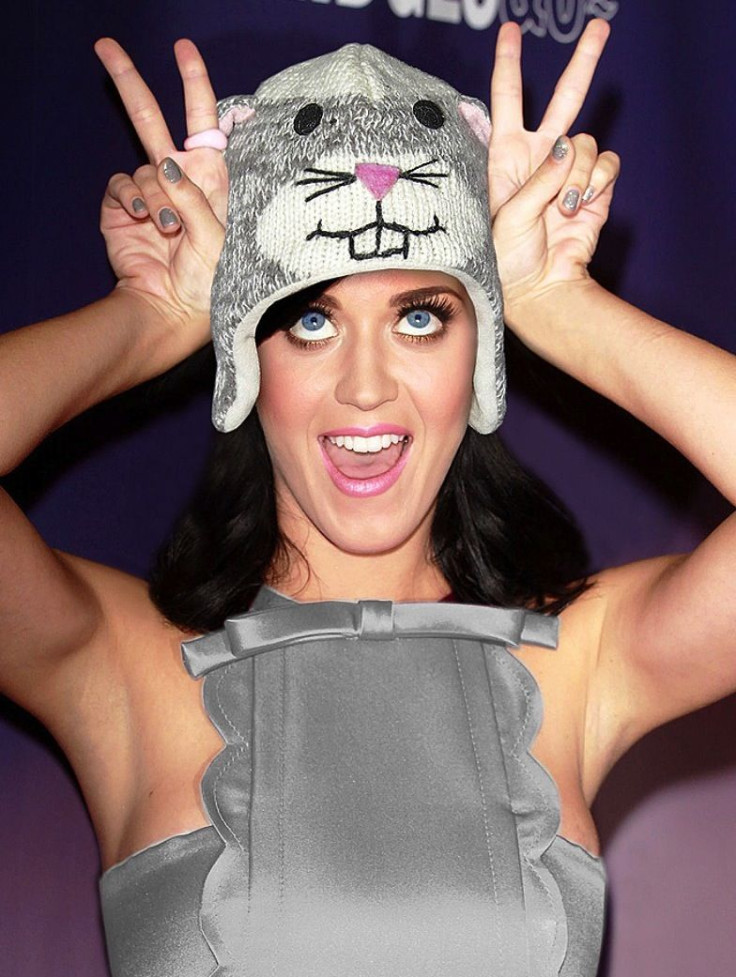 Easter Day "Recovery" Brunch
When; Sunday afternoon
Where: TBA
To wrap up the weekedn. Katy Perry will host an Easter Day "Recovery" Brunch. Featuring an exclusive pop-up of the debut Katy Perry Footwear collection, guests can re-fuel with vitamin elixirs, oxygen bars and reflexology massages, then keep the festivities going with a Cover Girl Easter egg hunt and DJ sets by Mia Moretti, Balthazar Getty & Bobby French.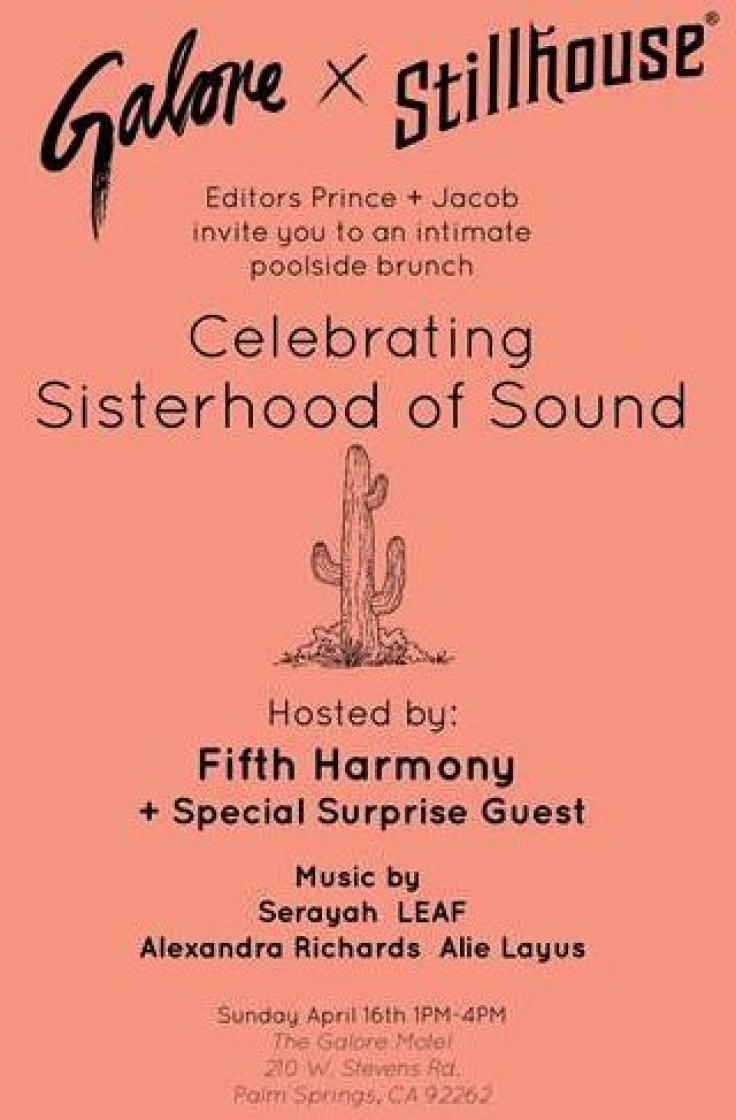 Galore x Stillhouse: Sisterhood of Sound Brunch
When: Sunday, 1 p.m. - 4 p.m.
Where: The Galore Motel 210 W. Stevens Rd., Palm Springs, Calif.
Galore is concluding the weekend with Stillhouse, throwing the Sisterhood of Sound Brunch. Hosted by Fifth Harmony and a special surprise guest, the bash will feature performances by Serayah, Leaf, Alexandra Richards and Alie Layus. Invite only.
Weekend Two: April 21-23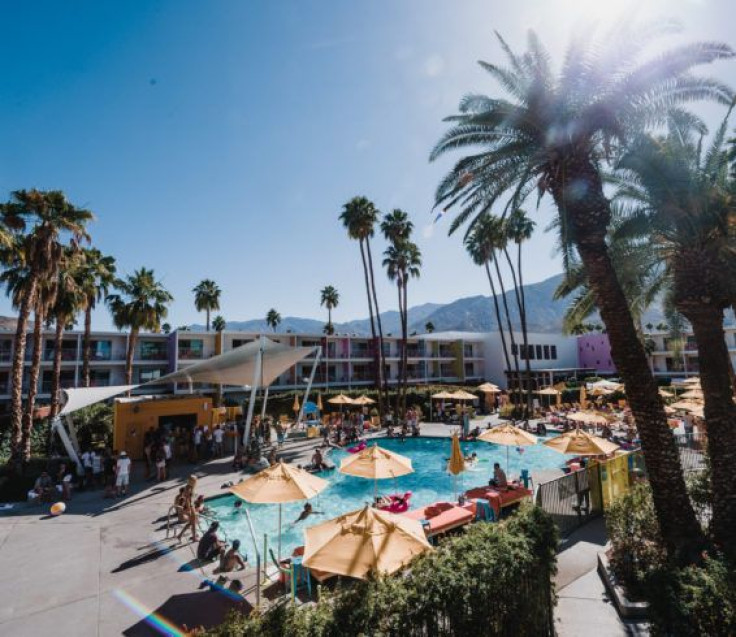 Saguaro Hotel Desert Weekender Two
When: Friday-Sunday, 11 a.m.-sundown
Where: Saguaro Hotel in Palm Springs, California
The colorful and iconic Saguaro Hotel in Palm Springs returns for a second weekend. On Friday, BooHoo & Matrix Sessions will sponsor the poolside Sago Sessions with sounds by Dances with Wolves, Erickavee, Jeremiah Red, Khuz, Cvrtmind, Noise Frenzy and Sabio. Saturday will continue with the Dirty Desert party by Gotta Dance Dirty and Boohoo with DJ sets by Dateless + Strange Club, No Shirt/No Shoes DJs and La Muerte. Sunday will conclude with Rinse Festival Edition party with Gotta Dance Dirty DJs, Matt Black, Sam Hiller and Sabio.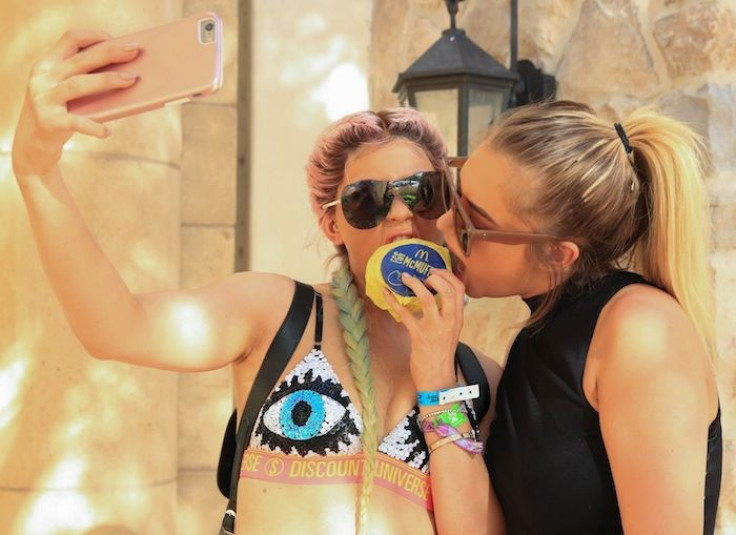 Bootsy Bellows x McDonalds Pool Party
When: Saturday, 2-6 p.m.
Where: Bootsy Bellows Estate in Rancho Mirage, California
The Bootsy Bellows Pool Party presented by McDonald's will return to Rancho Mirage for its fifth year on April 22. Always a sought-after invitation, the event features DJ Yung Taco and live musical performances throughout the day while guests splash in the pool and enjoy delicious McDonald's menu items. This year, partygoers have an array of refreshing cold beverage choices in celebration of McDonald's limited-time offering of $1 any size soft drinks and $2 small McCafé smoothies, frappes and shakes. Additionally, guests will be among the first to sample McDonald's new Signature Crafted Recipes sandwiches, available in restaurants nationwide in May.
© Copyright IBTimes 2023. All rights reserved.