Coco Austin Opens Up About Her Fear Of 'Ripping' During Child Birth; Says She's 'Prepared For Pain'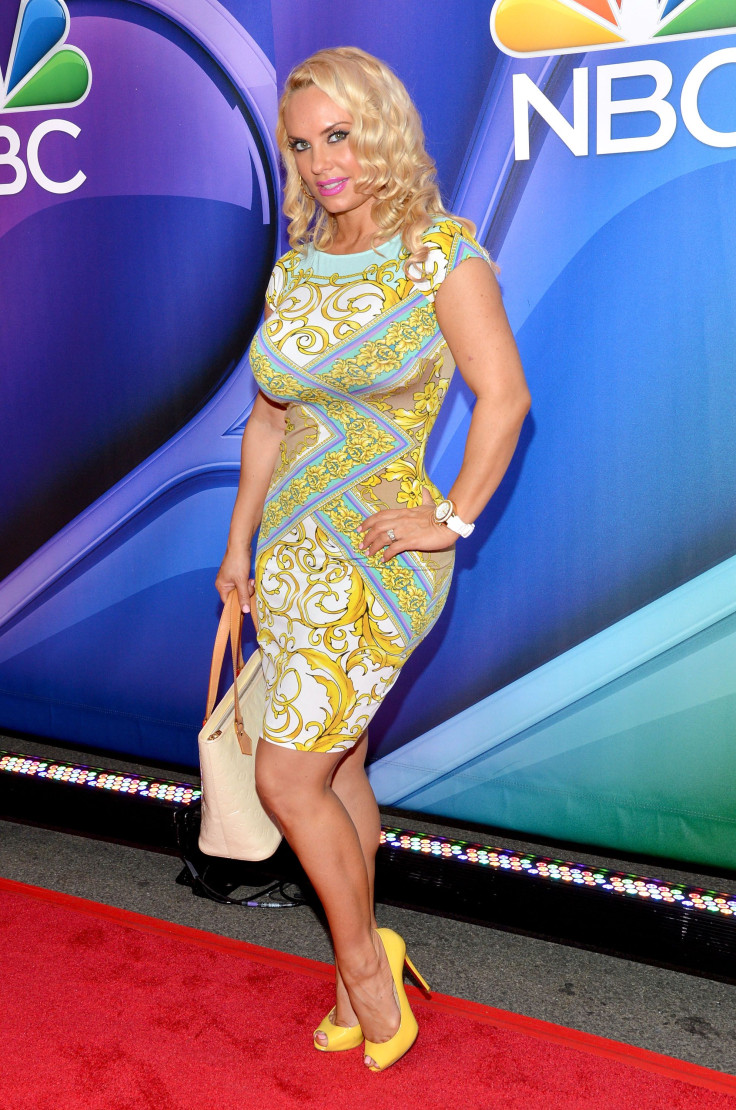 Coco Austin may be excited about becoming a mother for the first time, but that doesn't mean she's not also harboring a few fears. The model and her husband, Ice T, shared their exciting news with the world on Aug. 3, during an episode of their new daytime TV show "Ice and Coco." Now, Austin, 36, is prepared to discuss perhaps the most frightening part of parenting -- giving birth.
In an interview with InTouch Austin admitted that she has a laughable fear about welcoming her little bundle of joy. She told the publication she's aware giving birth is going to be painful -- and she's "prepared" for that -- but she has an intense fear of "ripping." Austin went on to say that if it weren't for the actual birthing process, she and her hubby would probably "have like five children."
"This makes people laugh, but I'm very petite down there," she said. "I'm prepared for pain, I just don't want to go through all the dramatics of ripping."
Fortunately for Austin that seems to be the only thing she'll have to worry about. At more than six months pregnant the model claimed she'd only put on "about five pounds!" However, she said she wouldn't mind if she gained a little, adding that, she "couldn't care less" about her body at this point. In her E! Online pregnancy blog she wrote that she'd "actually lost 10 pounds" initially.
As we previously reported the couple is expecting a daughter in just a few months. At the time of her big announcement Austin was "over five months" along. She and Ice T also shared that they had already chosen a name for their little girl: Chanel.
© Copyright IBTimes 2023. All rights reserved.