Cody Simpson Birthday: Aussie Crooner is 15!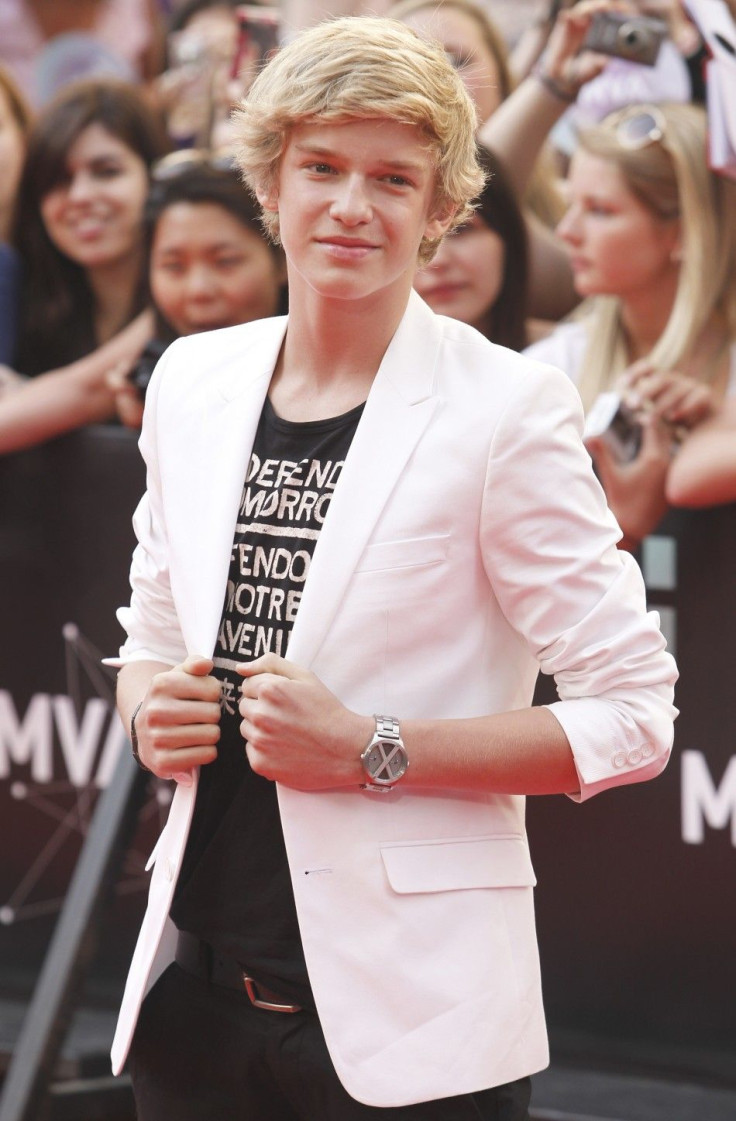 Cody Simpson, an Australian pop singer who has captured the hearts of tweens all over the globe, is 15 years old.
Simpson has been making waves since August 2008, when he began posting videos of himself on YouTube. He sang hit songs such as Justin Timberlake's Señorita and Jason Mraz's I'm Yours. In 2010, Australian newspaper The Courier-Mail named Simpson Queensland's answer to US tweenage star Justin Bieber.
And he's not even old enough to go to the prom.
Fans, friends and family tweeted their best wishes to the singer. He has more than 1.5 million followers on Twitter.
Tweeted his sister, Alli: happy 15th birthday to the most legit kid ever.
Simpson seems to be looking forward to 2012. He recently tweeted that he just finished the most incredible meeting, you don't even know, so hyped for this year.
He will launch his Welcome to Paradise tour on Feb. 2 in Boston, Massachusetts. The tour ends on Feb. 12 in Pontiac, Michigan, according to his Web site.
Of course, fans always want to know whether the blond cutie has a girlfriend.
The singer was recently linked to Kardashian clan member Kylie Jenner. The two met at a premiere for Breaking Dawn: Part 1, according to an E! report.
You're my rumor boyfriend on Twitter, Kylie said to Simpson when she interviewed him on Ryan Seacrest's radio show. Nice to finally meet you.
Happy Birthday, Cody Simpson!
© Copyright IBTimes 2023. All rights reserved.