Coinbase Alerts Traders About Delisting 6 Ethereum-Based Crypto Assets Following Internal Review
KEY POINTS
The CEX assured customers that their funds will be accessible and they can still withdraw them any time
In a similar move last year, Coinbase delisted several top crypto assets from its wallets
The CEX's latest move raises the question of the role of exchanges in regulating the cryptocurrency space
Coinbase, an American publicly traded company that operates a cryptocurrency exchange (CEX) platform, alerted traders that it is delisting six Ethereum-based crypto tokens following an internal review.
The crypto trading juggernaut informed traders this week that it is gearing to end support to six altcoins built on the Ethereum network, namely Rally (RLY), DFI Money (YFII), Mirror (MIR), OMG Network (OMG), Loom Network (LOOM), and Augur (REP).
According to Coinbase, the decision was the result of its periodic monitoring of assets, which includes assessment and subsequent review to make sure they follow the platform's listing standards.
"We regularly monitor the assets on our exchange to ensure they meet our listing standards. Based on recent reviews, we will suspend trading for Rally (RLY), DFI Money (YFII), Mirror (MIR), OMG Network (OMG), Loom Network (LOOM), & Augur (REP) on March 29, 2023," the platform said in a tweet.
While Coinbase said that the suspension of trading these six Ethereum-based altcoins on the platform's Simple and Advanced Trade, Coinbase Pro, Coinbase Exchange and Coinbase Prime will take effect at 12 p.m. ET on March 29, it assured its customers that their funds will be accessible and they can still withdraw them any time.
"Trading will be suspended on http://Coinbase.com (Simple and Advanced Trade), Coinbase Pro, Coinbase Exchange, and Coinbase Prime on or around 12pm ET. Your funds will remain accessible to you, and you will continue to have the ability to withdraw your funds at any time," the platform noted in another tweet.
Following the delisting announcement, prices of some of these six Ethereum-based altcoins immediately saw a significant plunge, with OMG Network and DFI Money falling 1% and 1.12%, respectively.
It is worth noting that this is not the first time Coinbase has delisted crypto assets.
In November last year, the CEX delisted several top crypto assets from its wallets and announced that it will no longer provide support for these cryptocurrencies starting January 2023.
Coinbase said at the time that it is delisting major crypto assets such as Bitcoin Cash, Ethereum Classic, Ripple's XRP, Stellar Lumen, and its associated networks, citing "low usage" of the crypto assets as the basis for its decision.
"This does not mean your assets will be lost. Any unsupported asset that you hold will still be tied to your address(es) and accessible through your Coinbase Wallet recovery phrase," Coinbase said at the time.
Although Coinbase's decision to delist crypto assets from its platform shows its commitment to maintaining high listing standards and protection of its customers' interests, it also raises the question of the role of exchanges in regulating the cryptocurrency space.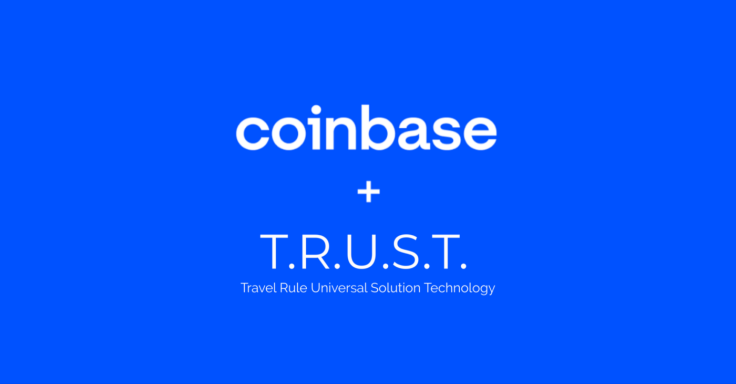 © Copyright IBTimes 2023. All rights reserved.