Coinbase Introduces New Crypto Lending Service Aimed At Institutional Investors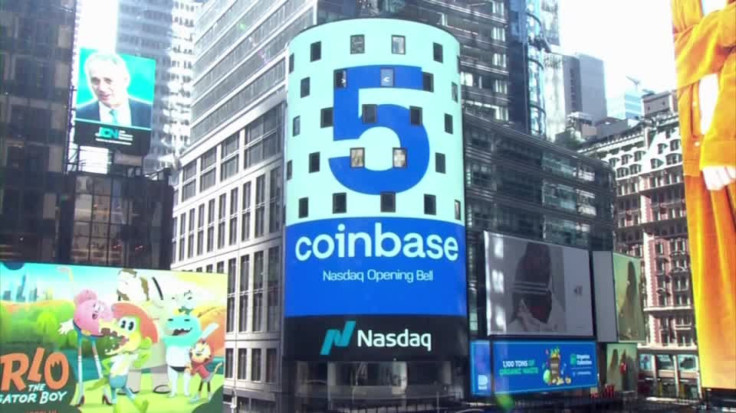 Cryptocurrency exchange Coinbase has launched a new digital asset lending service in the U.S. with the aim of assisting large institutional investors. The platform intends to fill the void left by the collapse of big players like Genesis and BlockFi last year.
Coinbase raised $57 million for its new crypto lending platform, a regulatory U.S. Securities and Exchange Commission (SEC) filing showed. The filing indicated that Coinbase applied for exemptions for the platform using an existing subsidiary named Coinbase Credit, Inc.
Through the platform, Coinbase seeks to borrow crypto assets from its customers and lend them to "institutional trading clients." Prominent investors can lend Coinbase money, largely crypto assets, and get collateral exceeding the value of the loan while adhering to Regulation D guidelines.
"Coinbase is launching a digital asset lending program for its institutional Prime clients. With this service, institutions can choose to lend digital assets to Coinbase under standardized terms in a product that qualifies for a Regulation D exemption," a Coinbase spokesperson told CryptoSlate Tuesday.
It is seen as a milestone in the crypto industry, which has been reeling from several high-profile failures in recent months.
"Coinbase is working to update the financial system that was built over 100 years ago, leveraging crypto to provide people with more economic freedom and opportunity. To advance this purpose, Coinbase is building the most trusted crypto products and services, and supporting other builders to bring 1 billion people into crypto," the company said, as per CoinDesk.
BlockFi and Genesis Global previously provided similar lending services in the country. However, after suffering unprecedented losses last year, BlockFi was forced to file, in full or in part, for bankruptcy. The lender filed for bankruptcy protection days after suspending withdrawals due to fallout from the FTX exchange.
Notably, the new service differs from the controversial and interest-bearing Lend program, which was canceled by Coinbase in September 2021. Aimed at retail customers, the program was scrapped before its launch in the aftermath of legal threats from the SEC. On the contrary, the latest lending service is catered toward institutions, making the regulations less challenging.
Meanwhile, Coinbase's newly launched Layer-2 Ethereum network Base suffered its first major outage since its launch, which prevailed for at least 30 minutes. It took an additional half an hour for its officials to resolve the issue. The cryptocurrency exchange has also announced its $180 million bond buy-back program.
© Copyright IBTimes 2023. All rights reserved.