ETH Plummets As Ethereum Founder Buterin Stirs Crypto Market With $1M Transfer To Coinbase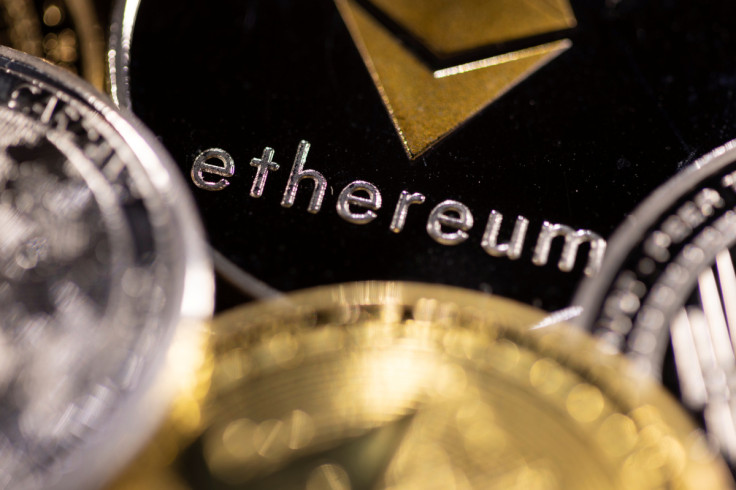 Ether (ETH), the native currency of the Ethereum blockchain, plummeted after one of its co-founders Vitalik Buterin moved $1 million in ETH to Coinbase amid the bleeding crypto market, stirring speculation and uncertainties.
Ether, the world's second-largest crypto asset by market capitalization, immediately saw a 0.5% decline when it traded at $1,660 at 12:25 p.m. ET on Monday, representing more than a 10% loss over the past week, after news broke that Buterin moved $1 million in ETH to Coinbase, the world's largest centralized crypto exchange platform by trading volume.
The Web3 data analysis tool LookOnChain detailed Buterin's actions on the day he moved ETH. He disclosed that the Ethereum co-founder paid a loan worth 251,000 RAI and withdrew 1,000 ETH, adding that "he then deposited 600 ETH ($1 million) to Coinbase 5 hrs ago."
The Ethereum wallet, publicly labeled vitalik.eth, moved 600 ETH on Monday, with the address still holding more than 3,900 ETH worth around $6.5 million (based on the prevailing market rate), based on the data from Etherscan.
Blockchain analytics firm Nansen confirmed that Buterin made the transfer after making a 0.1 ETH test transaction two days earlier.
Buterin has not revealed the reason behind his 600 ETH transfer to Coinbase, but the last time he made a significant transfer using the same wallet address was in May, when his address sent 200 ETH to the crypto exchange platform Kraken.
It is worth noting that on the day Buterin moved the assets, the Ethereum Foundation - the non-profit organization dedicated to supporting Ethereum and related technologies - also moved ETH worth $29.7 million to Coinbase.
Buterin's transactions took place at a time when the broader cryptocurrency market is still fragile after a sharp correction during the weekend that saw Bitcoin lose 11% of its value and Ether lose 8%, along with traders witnessing $1 billion in liquidations.
As of 4:10 a.m. ET on Tuesday, ETH was trading down at $1,665.53, with a 24-hour trading volume up by 15.10% at $4,708,131,449, representing a 0.35% decrease in the last 24 hours and a 9.52% gain over the past seven days.
Based on the latest data from CoinMarketCap, ETH's total circulating supply stands at 120,217,668 ETH, with its value down by 0.32% at a $200,226,539,829 market cap.
© Copyright IBTimes 2023. All rights reserved.