Colin Kaepernick's Girlfriend Nessa Diab Responds To National Anthem Protest In Twitter Statement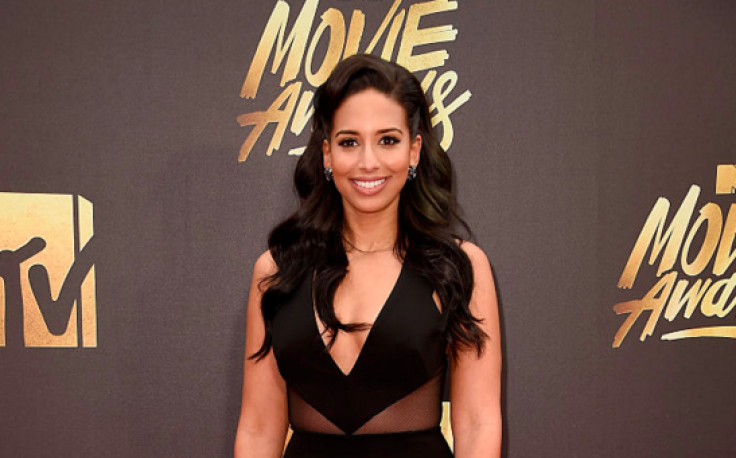 While some people are burning San Francisco 49ers jerseys over Colin Kaepernick's national anthem protest, his girlfriend, MTV host Nessa Diab, is supporting the quarterback. She took to Twitter to issue a statement about her beau Sunday, the same day she attended the 2016 Video Music Awards at Madison Square Garden in New York.
"I'm always proud of him and always will be @Kaepernick7," Nessa, as she is best known, wrote Sunday. "Please take the time to UNDERSTAND what he is saying." The "Girl Code" star then shared an article from the San Francisco Chronicle where Kaepernick explained his protest. The tweet was liked and shared dozens of times by her 120,000 followers.
Kaepernick refused to stand the anthem because of strained race relations in the U.S. He wants his stance—or lack thereof on the football field—to bring attention to racial inequality in the U.S.
"People don't realize what's really going on in this country. There are a lot things that are going on that are unjust," he said in a locker room press conference Sunday. "People aren't being held accountable for. And that's something that needs to change. That's something that this country stands for freedom, liberty and justice for all. And it's not happening for all right now."
Kaepernick said his stand is about speaking for those who don't have a voice. He's happy that it's getting so much attention, even though a majority of it has been negative.
"It brings awareness. Everybody knows what's going on and this sheds more light on it," the quarterback said. "Now, I think people are really talking about it. Having conversations about how to make change. What's really going on this country. And we can move forward."
Follow me on Twitter @mariamzzarella
© Copyright IBTimes 2023. All rights reserved.
FOLLOW MORE IBT NEWS ON THE BELOW CHANNELS