College Admissions Scandal Update: Lori Loughlin's 2020 Case Examined Before Official Prison Sentence
Throughout 2020, Lori Loughlin faced quite a few legal hurdles due to her participation in the college admissions scandal. Ultimately culminating in a guilty plea on Friday, the "Fuller House" actress and her husband, fashion designer Mossimo Giannulli, continued to deny their involvement for the better part of the year before officially entering their plea in front of federal Judge Nathaniel Gorton.
Now, as the Hallmark star readies for her prison sentence, here's what led her to this point and what we learned about her case following her initial charges.
In 2019, Loughlin and Giannulli were accused of paying William "Rick" Singer $500,000 so that their daughters, Olivia Jade and Isabella Rose, could attend the University of Southern California (USC). Following the allegations, they were each charged with mail and wire fraud, honest services mail and wire fraud, money laundering, and conspiracy to commit federal programs bribery.
READ: Lori Loughlin Net Worth: 'Fuller House' Actress' Finances Amid College Admissions Scandal
On Thursday, it was revealed that Loughlin would plead guilty to one count of conspiracy to commit wire and mail fraud and Giannulli had decided to plead guilty to one count of conspiracy to commit wire and mail fraud and honest services wire and mail fraud. However, the road taken to this point had not been easy and could ultimately result in an "unusual" sentence.
Leading up to the previously-planned October trial, various reports surfaced about how the Hallmark star and her legal team were working to prepare for her court dates. While some advised her to face the "consequences" at that time and her attorneys to make "smart" moves, Loughlin continued to reportedly plan her defense.
Throughout 2020, not only was it said that her lawyers had indicated they believed they had a "secret weapon" to prove her innocence, but her "formidable" defense also indicated that at that time they did not want her to ultimately be "tried" in a certain way. Additionally, it was said that they had previously changed their strategy once before leading up to Friday's guilty plea and that they had considered specific actions taken by USC.
Over the past five months, reports also indicated that the Hallmark personality took "important" steps on her own as she "quietly" moved towards her sentencing. It was also stated that Loughlin had allegedly tried to prevent the prosecution from securing a conviction and joked about rejecting a "legitimate" step.
READ: College Admissions Scandal Update: Lori Loughlin's Daughter Sends New Message To Hallmark Star
As for Olivia Jade, the YouTuber mostly stayed out of the spotlight throughout 2020, aside from a few "carefree" appearances with an unexpected guest. However, it was also said that she would have to make a "hard" decision down the road.
Moving forward, Loughlin will appear before Gorton on August 21. At that time, she will learn her official sentence pertaining to the Singer-led admissions scam.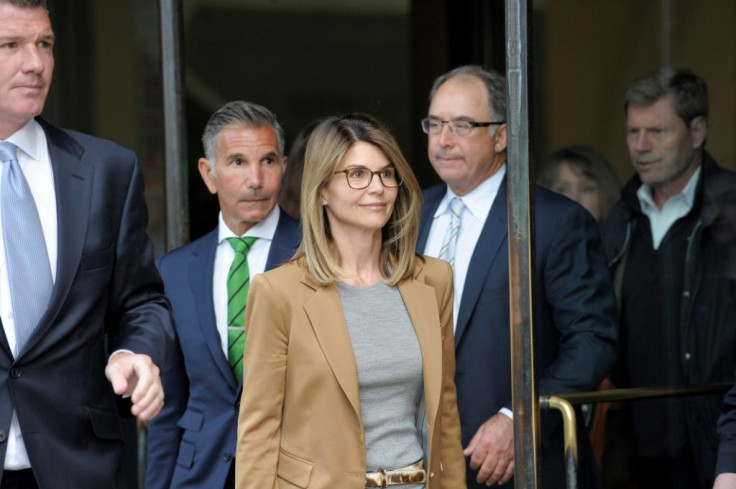 © Copyright IBTimes 2023. All rights reserved.