College Admissions Scandal Update: Lori Loughlin's Husband Allegedly Admitted Guilt In Accountant Email
New details continue to emerge surrounding the ongoing college admissions scandal. "Fuller House" actress Lori Loughlin and her husband, Mossimo Giannulli, initially pleaded not guilty to charges of mail fraud and money laundering conspiracy. However, new information about what allegedly went on behind the scenes has come to light.
Loughlin and Giannulli are accused of spending $500,000 to get daughters Olivia Jade and Isabella Rose into the University of Southern California (USC). According to TMZ, prosecutors claim that they are now in possession of an email where Giannulli admitted that he paid thousands of dollars to get one of his daughters into the university.
In an indictment that brought new charges against Loughlin and Giannulli, the fashion designer is accused of sending the aforementioned message to his accountant. In the text, he allegedly admitted to working the system in order to have his child admitted to the university.
Per the documents, Giannulli forwarded a $200,000 invoice from Rick Singer, the man behind the college admission scam, to his account in April 2017, which is where he said, "Good news for my daughter ... is in [U]SC ... bad is I had to work the system." The couple reportedly paid $500,000 in total to Singer in order to obtain the service.
Additionally, prosecutors allege that around that same time, one of Loughlin and Giannulli's daughters received her acceptance letter.
This is a strikingly different path than the one taken by former "Desperate Housewives" actress Felicity Huffman. For her part in the college admissions scandal, she pleaded guilty. Huffman was released from prison early on Friday after finishing 11 days of her 14-day sentence.
As for Loughlin and Giannulli, the newest charge of federal programs bribery could result in up to 10 years in prison. Previously, the couple faced up to 40 years behind bars.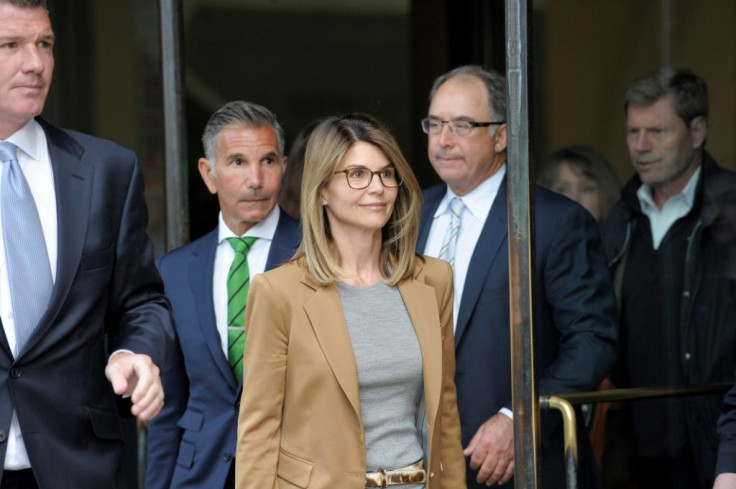 © Copyright IBTimes 2022. All rights reserved.
FOLLOW MORE IBT NEWS ON THE BELOW CHANNELS