College Admissions Scandal Update: Lori Loughlin 'Angry' After New Charge, Family In 'Chaos'
On Tuesday, "Fuller House" star Lori Loughlin and her husband Mossimo Giannulli were each hit with an additional charge of conspiracy to commit federal programs bribery pertaining to the college admissions scandal.
According to the U.S. Department of Justice, the actress has also committed "mail and wire fraud and honest services mail and wire fraud" on top of the new charge, all of which resulted in daughters Olivia Jade and Isabella's admission to USC.
Now, a source has revealed how Loughlin and her husband are reacting to the news.
"They feel like this is David versus Goliath. How do you go up against the federal government, when the government has decided to make an example out of you? How can you possibly move forward from this?" a source told People, adding that they believe "this stress is about to break them."
The insider also revealed how the former Netflix star is taking the news behind the scenes. "She is angry, she is sad, but most of all she is terrified," the insider stated.
Continuing, they said, "It just gets worse and worse for her. And you have to remember: nothing new has happened. They could have charged her with all of this last spring. But they waited," adding, "She feels like she is a scapegoat." They also revealed that "the entire family is in chaos right now."
As for what the individual charge could mean for Loughlin, federal programs bribery is defined as "theft or bribery of an organization that receives more than $10,000 in federal funds." This particular charge could result in up to ten years in federal prison.
Previously, Loughlin and Giannulli had already been charged with money laundering conspiracy, conspiracy to commit mail and wire fraud and honest services mail and wire fraud. Prior to the new charge, they faced up to 40 years in prison. At this time, they have pleaded not guilty to the aforementioned charges and neither Olivia Jade nor Isabella Rose are currently enrolled at the University of Southern California.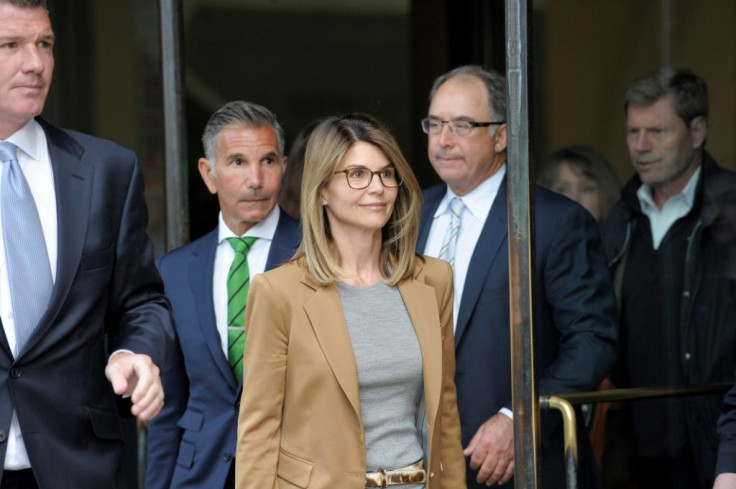 © Copyright IBTimes 2023. All rights reserved.