Is A College Education Worth It? Degree Value Is Rising, Janet Yellen Tells Students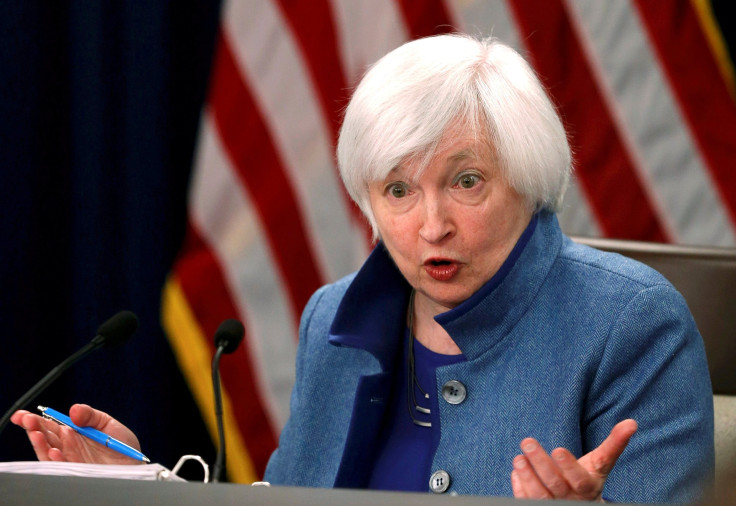 Speaking to graduates of the University of Baltimore Monday, Federal Reserve Chair Janet Yellen argued a college degree is worth more today than many might think. The job market is strong, she said, the strongest it has been in years.
"After years of a slow economic recovery, you are entering the strongest job market in nearly a decade," she said at the mid-year graduation ceremony. "The unemployment rate, at 4.6 percent, is near what it was before the recession. This is a level that has been associated with good job opportunities."
She added job creation was keeping a "steady pace" while the layoff rate was low and wage growth was "picking up." With last year's class of graduates taking on some $37,000 in debt, on average, it can prove difficult to argue for a college education. But Yellen made precisely that argument.
"Economists are not certain about many things," she said. "But we are quite certain that a college diploma or an advanced degree is a key to economic success. Those with a college degree are more likely to find a job, keep a job, have higher job satisfaction and earn a higher salary."
Yellen said a degree has actually increased massively in value — in terms of wages earned in a graduate's professional life — when compared to a few decades ago.
"The advantage in earnings is large," Yellen said. "College grads' annual earnings last year were, on average, 70 percent higher than those with only a high school diploma. Back in 1980, the difference was only 20 percent. The gap in earnings is significant only a few years after graduation — almost $18,000 a year, according to some recent data. Beyond these advantages, research also shows that a college or graduate degree typically leads to a happier, healthier and longer life."
Tuition at an in-state public institution costs an average of $9,410 while private schools averaged $32,410, according to the College Board. Some, such as finance firm Goldman Sachs, have argued such staggering costs aren't worth it for lower-end colleges or certain degrees.
© Copyright IBTimes 2023. All rights reserved.