Colorado Man Charged In Capitol Riot Facing House Arrest For Hunting Mountain Lion
KEY POINTS
Patrick Montgomery was indicted for his Capitol riot participation in January
He was prohibited from hunting as part of his release conditions
Montgomery hunted a mountain Lion on March 31
He is now being ordered to wear a GPS monitoring device
A Colorado man who had been charged for his participation in the U.S. Capitol riot is now facing house arrest for violating the release conditions by hunting a mountain lion last month.
Patrick Montgomery, a 48-year-old hunting guide from Littleton, was arrested and indicted on 10 charges, including assaulting a police officer, engaging in physical violence and illegally entering the Capitol building on Jan. 6. According to the court documents, Montgomery has also been also accused of kicking an officer on the chest and trying to take his baton during the riots at the U.S. Capitol in Washington D.C.
Montgomery was prohibited from hunting and was ordered not to violate federal, state or local law while on release. However, he violated the pretrial release conditions by possessing a firearm and hunting a mountain lion in Douglas County on March 31., reported The Gazette. As a result, he is now facing house arrest.
In addition to all the previous restrictions from his pretrial release, Montgomery now has to wear GPS monitoring. He also needs to serve 24 hours lockdown at his house, according to a ruling from a federal judge this week.
Since Montgomery was sentenced in 1996 after pleading guilty to robbery in New Mexico, it has been illegal for him to possess a firearm.
The court also found him violating Colorado state law by hunting a bobcat soon after his January release. He reportedly hit the animal out of a tree with a slingshot and used his dogs to kill it. Both these methods of hunting are illegal in Colorado, The Gazette said, citing Colorado Parks and Wildlife.
Montgomery is scheduled for a status hearing on July 28 for his 10-count indictment regarding the Capitol riot. He has pleaded not guilty to all counts.
"Montgomery has no respect for the Court's orders, just like he had no respect for law enforcement at the Capitol on January 6," prosecutors said in a motion filed Friday.
"Montgomery has flagrantly violated the law and has shown by his actions that he is unlikely to abide by Court orders," they added as per The Mercury News.
The U.S. Attorney's Office initially said it would be revoking the pretrial release and would order him to be returned to jail by Monday noon. However, the office later announced that it had come into an agreement to keep him out of jail.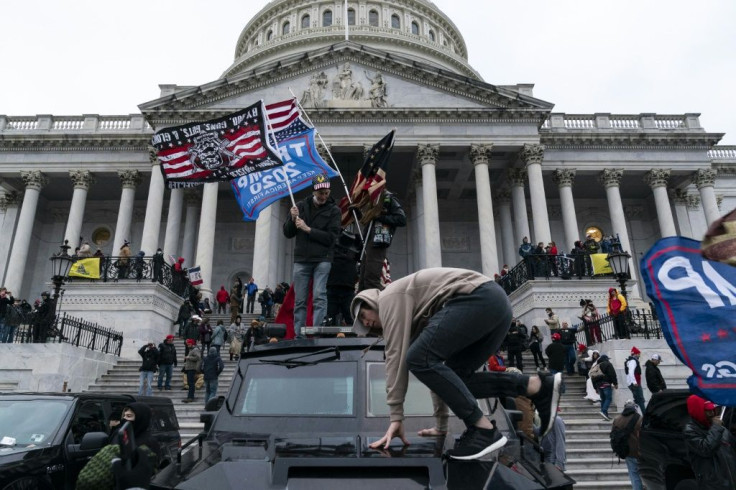 © Copyright IBTimes 2023. All rights reserved.