Columbus Day 2016: What's Open, Closed? Banks, Post Offices, Stores And Trains Observe Federal Holiday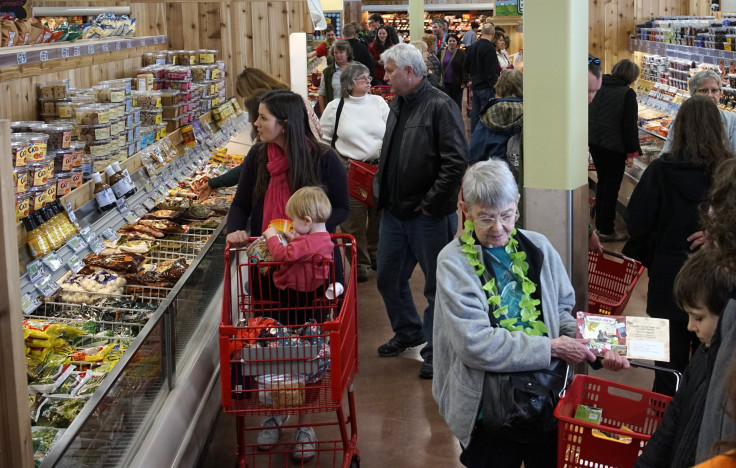 A fair share of Americans will soon relish a long weekend, since Columbus Day is Monday. But that also means a fair share of businesses and services will be shut down for the holiday, perhaps making life a bit more difficult.
We've long since entered fall, but the weekend does represent a last chance to have a barbecue or hang around outside in somewhat temperate weather. Here's a quick guide to how your travel might be hindered or which store to go to in order to find the last second ingredient.
Transportation
You should be fine here. Traffic is an unpredictable beast, but if you're taking public transportation, most major cities should be running as usual. New York City, for instance, will run on a normal weekday schedule, with just a warning that "customers may experience longer wait times between buses on some routes."
Government offices
It's a federal holiday, which means don't expect federal or state government offices to be open. Some county offices may remain open.
Post offices
If you're trying to some get snail mail out Columbus Day, well, best of luck. Your local post office is almost certainly closed. Just one post office in New York City, population more than 8 million, typically remains open on Columbus Day.
Banks
Most banks shut down for Columbus Day. But a few remain open, including Wells Fargo, Fifth Third Bank (outside of Chicago), TD Bank and Huntington Bank, via Time's Money website.
The list of banks that will close is lengthy, including Bank of America, Bank of the West, BBVA Compass Bank, BB&T, BMO Harris Bank, Capital One Bank, Citibank, Citizens Bank, Comerica Bank, First Niagara Bank, HSBC Bank, M&T Bank, People's United Bank, Regions Bank, PNC Bank, Santander Bank, SunTrust Bank (locations in retail/grocery stores will remain open) and Union Bank.
Grocery and retail stores
Most place remain open on Columbus Day. Just 14 percent of organizations close on Columbus Day, Time Magazine wrote last year. Nearly every major grocery store will operate normal hours. Trader Joe's, for instance, will be open, although some in the path of Hurricane Matthew will close on Saturday.
Most retail shops will operate normal hours as well, including Target and Walmart.
© Copyright IBTimes 2023. All rights reserved.