Comcast Introduces Live Streaming Option Xfinity Instant TV Beta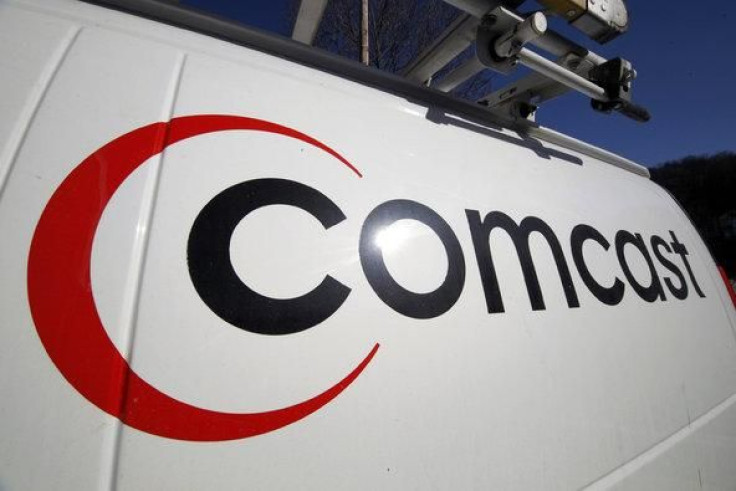 Comcast quietly introduced its $18 XFINITY Instant TV Beta this week for cord-nevers.
The no-contract live streaming option is available for those who are under Xfinity internet plans. The beta version is available in select areas but did not specify where. The company said the service will roll out over the next few weeks across its footprint.
What Is Included In The Xfinity Instant Tv Beta Plan?
The plan allows streaming on computers, tablets, smartphones and Roku TVs. Xfinity Instant TV is catering to those who don't care about cable but might need local TV. The plan includes local and national live sports, news and popular shows those channels air. For an additional cost, customers can also add premium channels and channel packages, like HBO and Starz.
When the plan is completely launched, customers can go to www.xfinity.com/instant-tv to check their eligibility. For those who are reluctant about getting Instant TV, Comcast is offering a 30-day free trial for the new plan. At the end of the month Comcast will commence regular charges, unless the customer cancels.
The plan includes local channels, like ABC, CBS, The CW, FOX, NBC and PBS, public, educational and government channels. Most areas also include Univision and Telemundo. Those interested can checkout the plans full lineup based on their location on the Xfinity TV channels page. However, some live TV channels might not be available for streaming when the customer is away from home.
Comcast listed other channel packages that could be added to the plan:
Kids and Family ($10 per month) - Cartoon Network, Disney Channel, Disney Junior, Disney XD, Freeform, MTV, National Geographic Channel, Nick Jr., Nickelodeon, NickToons, Universal Kids, TeenNick and TLC.

Entertainment ($15 per month) - A&E, AMC, Animal Planet, BET, Bravo, Comedy Central, Discovery Channel, E!, Food Network, FX, FXX, Hallmark Channel, HISTORY, HGTV, Lifetime, OWN, Syfy, TBS, TNT, TV One, USA and VH1.

Sports and News ($30 per month) - CNBC, CNN, ESPN, ESPN2, ESPN News, ESPNU, Fox Business, Fox News, Fox Sports 1, Golf Channel, MSNBC, NBC Sports, NFL Network and Regional Sports Networks based on markets.

Latino ($5 per month): BabyFirst, CNN en Español,Cine Dinamita, Cine Latino, Cine Mexicano, Cine Sony Television, Discovery Familia, Discovery en Español, Galavisión, History en Español, Pasiones, Viendo Movies and Vme Kids.

Deportes ($7 per month): beIN, beINñ, ESPN Deportes, Fox Deportes, LAS, NBCUniverso and Univision tDN. Telemundo, Unimas and Univision also provided when not included in the broadcast tier.
Users can add or remove channel packs, or the plan altogether, by going to the My Services section within My Account.
The new Comcast plan has thousands of on-demand movies available. The skinny bundle option allows users to record up to 20 hours of TV, which can be downloaded to be viewed at home or on the go. Users can stream content on up to two devices simultaneously and can record up to two shows at once.
The plan competes with multiple other streaming options already available, including YouTube TV and Hulu Live TV. YouTube TV is available in select U.S. markets for $35.
Hulu's live TV plan, which also rolled out in the spring, includes more than 50 channels from Century Fox, ABC, NBC, CBS, Turner Networks, A+E Networks and Scripps Networks for its $39.99 plan.
Sling TV offers Sling Orange, a single-stream service, Sling Blue, a multi-stream service for $25 a month and a Sling Orange + Sling Blue package, which is priced at $40.
Meanwhile, AT&T is offering DirecTV Now for an extra $10 to it customers. The full DirecTV Now channel list can be viewed here.
© Copyright IBTimes 2023. All rights reserved.