Comic-Con 2015: 4 Major Movie Trailers You Might Have Missed From This Weekend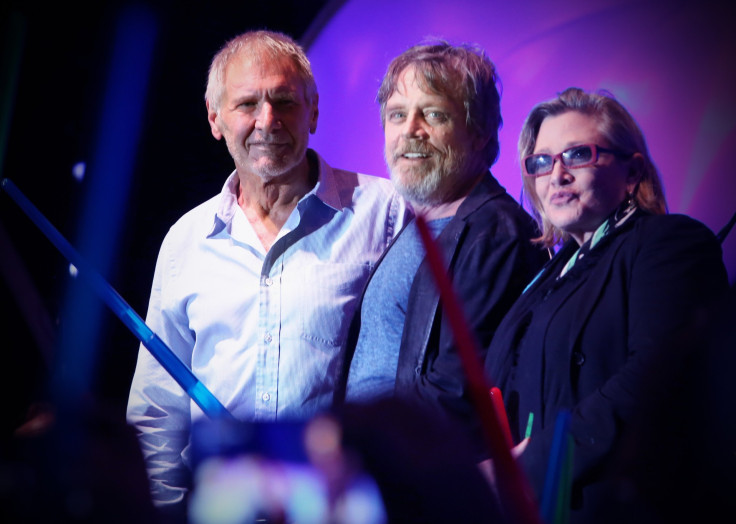 So many movie panels, so little time. Comic-Con 2015 was a blur of big name stars, exclusive giveaways and so many teases of upcoming movies and TV shows. If you were one of the lucky ones to make it into Hall H this weekend, you might have gotten the first look at major movies like "Star Wars: The Force Awakens" or "The Hunger Games: Mockingjay – Part 2" and hear the cast talk about their experience.
For everyone else, here are just a few of the top trailers you should catch up on from SDCC 2015:
1. "Batman vs. Superman: Dawn of Justice"
This was perhaps the biggest trailer debut of the weekend. Zack Snyder presented over three minutes of his latest DC Comics opus starring Ben Affleck as the Dark Knight and Henry Cavill returning as the Man of Steel. The new trailer also gave fans their first look at Gal Gadot as Wonder Woman, Jesse Eisenberg as Lex Luther and Jeremy Irons as Bruce Wayne's butler, Alfred.
2. "Star Wars: The Force Awakens"
While the highly-anticipated panel didn't debut a new trailer for fans, it might have done something better. The crew prepared an over three minute reel of behind-the-scenes footage showing Leia in costume and Simon Pegg on set. It begins with Mark Hamill's narration explaining how much has changed and what remains the same since his days as the lead in George Lucas' "Star Wars."
3. "The Hunger Games: Mockingjay - Part 2"
The short clip didn't quite reveal anything new but serves as a bit of a rallying cry for the final movie in the popular YA franchise. "The Hunger Games: Mockingjay – Part 2" opens in theaters November 20.
4. "The Man from U.N.C.L.E."
Henry Cavill didn't just debut one trailer at Comic-Con, but two. His next one is the cinematic adaptation of the classic TV series, "The Man from U.N.C.L.E." Featuring over five minutes of footage, the trailer shows much more of the story '60s espionage plot and extended fighting sequences between Cavill and co-star Armie Hammer.
Several other trailers were revealed at Comic-Con 2015, but have yet to make their way to the Internet a part from relatively terrible cell phone captured leaks. Don't worry, we'll see the likes of "Deadpool," "The Hateful Eight" and "Suicide Squad" soon enough.
Until then, there's always next year's SDCC to gear up for.
© Copyright IBTimes 2023. All rights reserved.