The Compelling Narrative Behind Leonilda Renaldo: The Entrepreneur Bringing Non-native Speakers To The Table
* This is a contributed article. The IBTimes news staff was not involved in the creation of this article and this content does not necessarily represent the views of IBTimes. When you buy through links on our site, we may earn an affiliate commission. Here are our
T&C
. For licensing please
click
here.
Learning a new language is often an arduous effort, especially for those migrating across oceans in search of new opportunities. The unfamiliar language is often unsettling, let alone grappling with grammar and technicalities. Leonilda Renaldo's compelling narrative has fought against limitations that often cripple people's true potential. From translating as a child for her mother, to a trajectory career in entrepreneurship. Leonilda heads LeoDynamics, which brings non-native speakers to the table.
LeoDynamics was established in 2016 to serve professional executives who battle with language barriers and want to further their careers in a business environment. The proactive business specializes in providing companies, business schools, and organizations with tailor-made language courses to empower executives to advance their careers at the global level without language barriers. In tandem, the firm provides personalized insight and coaching to executives hailing from North & Central America, Europe and Africa.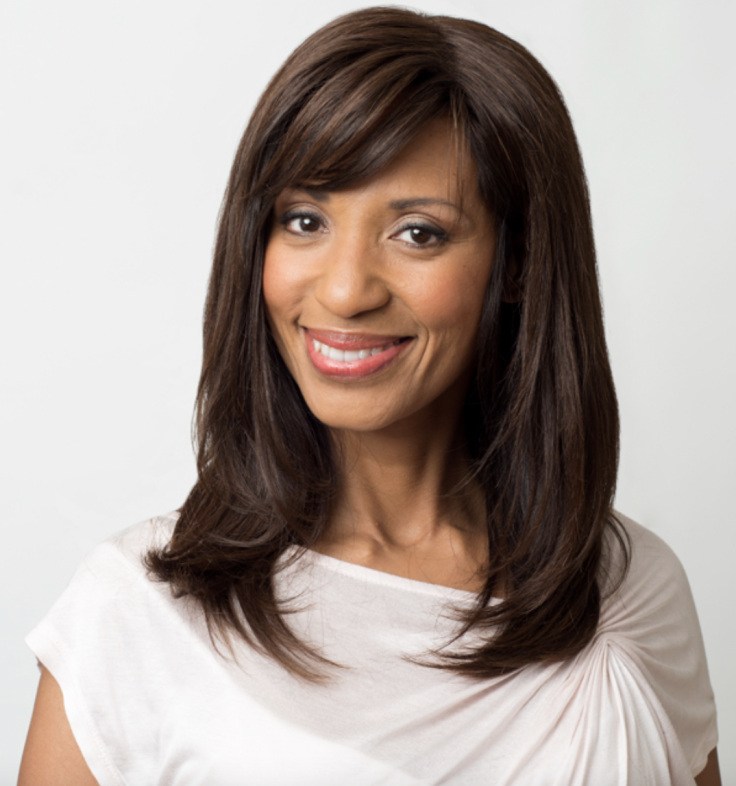 It is globally accepted that the language of business today is English, and with a world population of over 7 billion, there are over 400 million native English speakers worldwide, making it more desirable for professional opportunities. LeoDynamics aims to fight to unsilence those who shy away when they are not speaking their native tongue.
"I decided to start this company because I love teaching. I was raised in a multicultural environment in New York City. People often think that when you speak English you have to sound a certain way, and this shatters a lot of people's confidence. Growing up, I watched as my mother navigated the American way of life in a multicultural setting. She never needed English until she moved to Michigan, and it was later on when she realized she was losing opportunities because of the language barrier. It was difficult. At a young age, I felt embarrassed every time my mother had to speak to one of my teachers; they couldn't understand each other, but despite her hurdles, she persevered," says Founder and CEO of LeoDynamics, Leonilda Renaldo.
Leonilda attributes her career to her mother, who fought continuously, despite the odds being against her. Growing up, she witnessed firsthand the difficulties and missed opportunities that her mother had to encounter because of the language barrier. The combination left Leonilda frustrated but inspired to mold her own future by attending graduate school at Andrews University.
In tandem with her pursuit in education, Leonilda's passion for languages left her curious about the other side of the ocean. Her decision to venture abroad to France for a year, had inspired her when she arrived back in the US in 1992. Upon her return, she obtained her qualification in Teaching Methodology at Andrews University in 1997 and spent two years teaching French and Spanish in New York. After many transformative years, in 2001, her decision to relocate back to France was final.
While working in various capacities, which included selling language courses over 3 years, Leonilda landed a place at one of the most prestigious European IVEY Business Schools, ESCP. The trajectory of Leonilda's life went from teacher to salesperson to leading entrepreneur.
Commenting on her approach to language training, she said, "My goal is to help the people I coach bridge the gap between where they are in terms of their fluency in language and being comfortable in a business setting. The goal is to enhance their language skills to the point where they can hold their end of a business conversation without being held back by the fear that what they are saying is not grammatically correct. This fear, just as in the case of my mother, affects their employability, chances of promotion, and options for international mobility, even though they might be actually really good at their jobs. My approach involves getting them started on speaking in French or English, as the case may be, as quickly as possible so that they lose their inhibitions. From my experience, when you speak to people in their own language, even taking into account any mistakes that you make, they appreciate the fact that you are making an effort and will even help you out. This will help you break down barriers and communicate more effectively in a business setting. "
Drawing from her life experiences, Leonilda has been through the same narrative and understands firsthand what non native speakers are going through. Driven by the passion to help others cope with rising challenges, the multi-lingual entrepreneur not only excels in the fluency of English, Spanish, French, and Portuguese but is the epitome of an inspiring leader.
About LeoDynamics:LeoDynamics is a company that provides career development, language coaching, and public speaking training services to companies, business schools, and organizations to facilitate employee engagement and enhance productivity.
© Copyright IBTimes 2023. All rights reserved.
FOLLOW MORE IBT NEWS ON THE BELOW CHANNELS