Confessions Of A Male Stripper: A Real 'Magic Mike' And 'Rent-A-Gent' Escort Tells All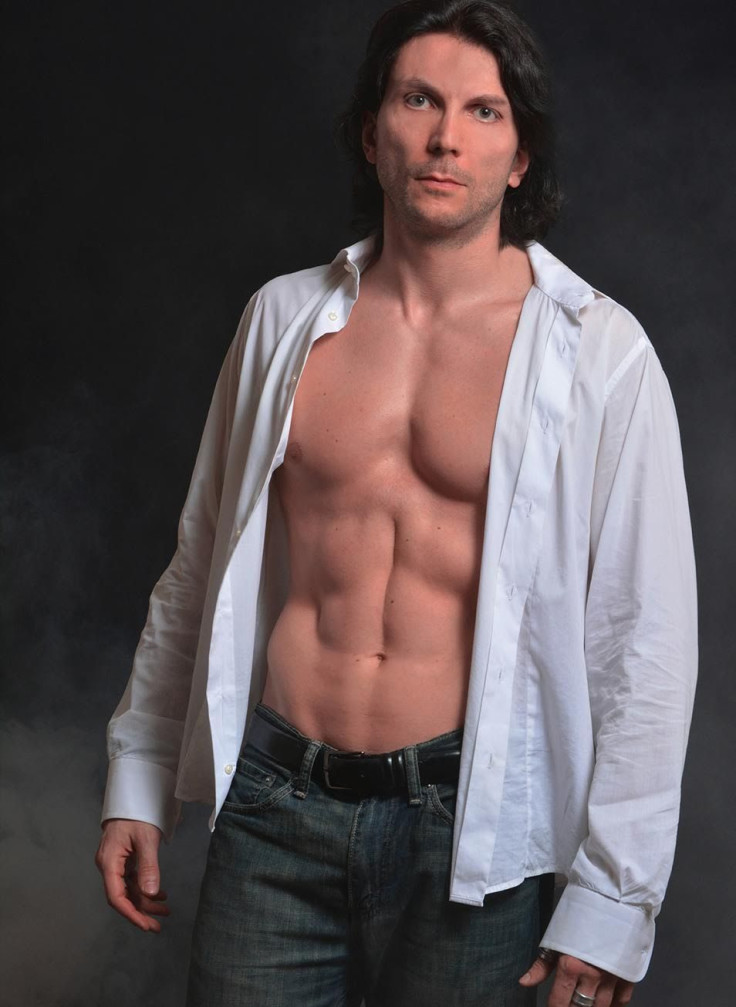 Although the words "philosophical" and "male stripper" are seldom used together, Jon, 37, a male escort and stripper for Rent-A-Gent in New York City, is both. Steven Soderbergh's cinematic ode to male strippers -- 2012's "Magic Mike" and "Magic Mike XXL" -- gave movie-goers a peek into a world few of us know much about. But not all male entertainers live a sex, drugs and rock 'n' roll existence.
Jon, a film major from Italy who works with a production company, got involved with the world of male stripping when Rent-A-Gent was but a glimmer in the CEO's eye. The founder of the company, former corporate lawyer and investment banker Sara Shikhman, convinced him to join what was a startup two years ago.
Jon (a stage name) told International Business Times that it's focused both on providing women with dates or "escorts" to corporate events, weddings and parties they don't want to go to alone, as well offering male strippers for private parties.
"Men have been doing it for centuries," he said. "For women, sometimes they just want to have fun or be with someone interesting or edgy. They don't want pressure at the end of the date for sex. So I thought I'd give it a try."
Although he started out as a Rent-A-Gent date for hire, he subbed last minute for a male stripper who didn't show up to a gig.
He's Your Private Dancer
"I'm not a good dancer, I'd never done it before, but it was a challenge," he said. "I was nervous. Will they like me or not? But then I realized that at a bachelorette party, they want fun. It's unusual and fun when you take your shirt off. Women have to be more serious and conservative than men. Women want to feel comfortable, and I did too. We are in same situation."
One of the things he learned on the job, he told IBTimes, was how to read the dynamics of each situation, and adjust accordingly. Male strippers never know what to expect when they arrive to a private bachelorette party -- which is often a surprise to the bride to be.
"I'm not like the guys in 'Magic Mike.' Most guys cannot be that. Those are real professional dancers. Guys in clubs do some choreography. So, the important thing is to talk before the booking with the client," Jon said. "Understand what kind of party it is, how old they are, the number of people. Make them feel comfortable with your voice, presence. Let them know you're normal. "
For a bachelorette party, having the surprise factor is important.
'You Don't Want To Jump On Them Right Away'
"You want to have the shock factor. Take off your shirt within 10 seconds, and omg it's crazy. Even if you do this, it doesn't mean you do lap-dances right away. You take the temperature, and once the surprise factor is gone, you mingle, make them feel comfortable. Dance with them. If atmosphere is wild, and they've been partying, you give lapdances to the girls. Most of guests are married women, so you don't want to jump on them right away or maybe at all."
Jon recounted one of the strangest experiences he ever had as a stripper.
He was hired by a group of young Asian women to dance at a bachelorette party. "I got to the hotel room, and as soon as the bride-to-be saw me, she hid behind the sofa. I thought she was joking, but she never came out. That was not a situation where I took my shirt off!"
He said he talked to her about her marriage, and suggested that they practice making her big day perfect. So someone in the wedding party pretended to be the priest, and Jon was the groom, and when it came time for the kiss, he offered her his cheek for a kiss, and she ran behind the sofa again. It made him sad, he said, because, "She's getting married -- but she's afraid of life. Cultures that make women afraid of men aren't good."
'I Like Matthew's Craziness'
Although there were things about "Magic Mike" that Jon thought were authentic ("I like Matthew's craziness"), namely the scene depicting the Matthew McConaughey character's "adrenaline rush" after performing, Jon didn't like the ending. It seemed to suggest that true love required that the Channing Tatum character leave the stripping world behind, Jon said. "It's too conservative."
The film concludes, he said, that "It's a superficial world. When you grow up, move on to something else. It's something people portray to make people feel good about it. Matthew finds love when he leaves the job. But you don't have to leave this world to find love."
© Copyright IBTimes 2023. All rights reserved.