Congestion Pricing In NYC Will Improve City's Infrastructure, Traffic, Environment, Citizens' Health
Modern cities exist because we've engineered ways to safely and quickly move people up and across urban landscapes.
Without innovations such as the safety elevator, which was invented in Brooklyn, and the visionary effort to create the world's most extensive subway system, the New York City we know would not exist. Sadly, after decades of underinvestment and benign neglect, the Big Apple's overtaxed transportation system has been lurching from one crisis to the next in recent years.
Even as new technologies continue to transform urban mobility, we struggle with long-standing challenges such as traffic jams, aging infrastructure, and inadequate revenue for public transit. To tackle these 20th century problems, we need innovative 21st century approaches.
New York City this week became the first U.S. city to embrace "congestion pricing" — where motorists are charged a fee when driving into a city's central business district. In this case, vehicles entering Manhattan below 60th Street during business hours would be subject to a fee of up to $11.
The New York State Legislature's decision to include a congestion pricing system in its 2020 state budget represents the culmination of more than a decade of advocacy, political maneuvering, and commuter outrage. The proposed fees are projected to generate hundreds of millions every year directly and up to $15 billion in bond revenue for transit improvements by 2024. And none too soon.
Every day, more than 8 million people use New York's subway and bus systems, according to the Metropolitan Transit Authority. These systems are what drive the economy in our nation's largest metropolitan area. Unfortunately, their reliability, safety, and ridership have been declining for years.
Weekday subway on-time performance was just 63.4 percent in 2017 — down nearly 25 percentage points from 87.7 percent in 2010. When one out of every three subway trips fails to arrive on time, it's not surprising that more and more people are turning to other options. The MTA estimated ridership fell by 2.6 percent in 2018, continuing a troubling downward trend.
At the same time, app-based car services have only made the city's congestion issues worse. A 2017 report by Schaller Consulting found that, in 2016, these services caused a net increase of 600 million vehicle miles traveled in the five boroughs — a 3-4 percent jump in citywide traffic. With the streetscape changing to accommodate electric vehicles and self-driving cars on the horizon, unclogging New York's streets is a must.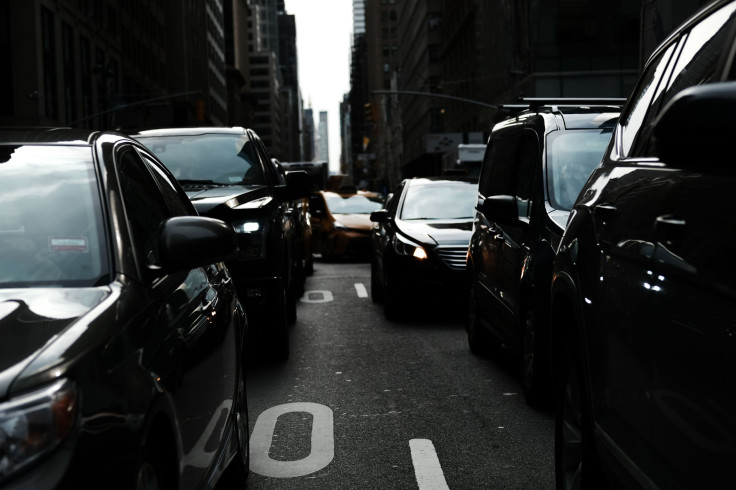 While no city in the Western Hemisphere has embraced congestion pricing, London, Stockholm, and Singapore have had systems in place for years.
In London, it has reduced traffic congestion by 15 percent and reduced greenhouse gas emissions by 20 percent. The results have been even more dramatic in Stockholm. Since 2007, traffic congestion has decreased by 22 percent and childhood asthma rates dropped by 50 percent.
This week's decision for New York City is long overdue. For years, many suburban and outer borough legislators have blocked this solution to the MTA's challenges, fearing that it would disadvantage their constituents. Indeed, this plan is the fourth attempt to pass a congestion pricing approach. Each time, funders such as the New York Community Trust have supported the advocacy, research, and community organizing needed to advance this ground-breaking approach.
With the city's transit system facing a perfect storm of challenges, it appears that the stars have finally aligned for congestion pricing. While New York is the first U.S. city to embrace this innovation, it likely won't be the last. Cities such as Portland, Seattle, and Los Angeles may soon follow.
Congestion pricing is not a silver bullet that will solve all of the city's transportation problems, but it is a giant leap forward on many fronts. Despite their many differences, Stockholm and New York are both cities of islands. By their nature, such cities create traffic choke points. Reducing the number of vehicles passing through these choke points during business hours will improve the quality of life for all New Yorkers.
Arturo Garcia-Costas is the New York Community Trust's program officer for local, national, and international environment. He is also serves on the board of Friends of the Earth.
© Copyright IBTimes 2022. All rights reserved.
FOLLOW MORE IBT NEWS ON THE BELOW CHANNELS