Uber Sues New York City For Limiting Ride-Hailing Licenses
Uber has sued New York City over the latter's policy of capping new licenses awarded to drivers of ride-hailing services such as its own, and is claiming the ordinance is anti-competitive and exceed the city's authority.
In August 2018, the New York City Council enacted an ordinance designed to reduce congestion and assist taxi drivers whose livelihoods were being hammered by ride-hailing firms such as Uber and Lyft. In passing the bill, New York City became the first American city to restrict the explosive growth of for-hire vehicles.
The New York City Council voted on Aug. 8, 2018 to cap the number of for-hire delivery and transportation vehicles on the city's streets in an action aimed squarely at Uber and Lyft. It voted to halt the issuance of new for-hire vehicle licenses for 12 months while it studies the ride-sharing industry. The ordnance also requires Uber and Lyft to pay their drivers a minimum wage.
There are some 106,000 for-hire vehicles (including ride-hail vehicles) licensed to operate in New York City. This is a huge 60 percent jump from 2016.
On Feb. 15, Uber filed a lawsuit in a New York state court, claiming there are other ways to reduce congestion in New York City.
"Rather than rely on alternatives supported by transportation experts and economists, the city chose to significantly restrict service, growth and competition by the for-hire vehicle industry, which will have a disproportionate impact on residents outside of Manhattan who have long been underserved by yellow taxis and mass transit," said Uber's lawsuit.
The city government instantly responded to Uber's suit. In a statement, Seth Stein, a spokesman for New York City Mayor Bill de Blasio, said no legal challenge changes the fact that Uber made congestion on city roads worse and paid their drivers less than a living wage. "The city's new laws aim to change that," said Stein.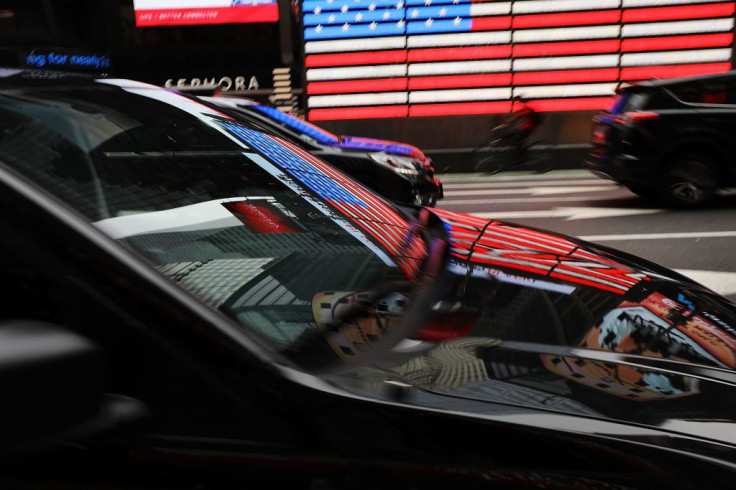 Uber claims New York has other options for reducing motor vehicle congestion other than cappingits license.
"We agree that fighting congestion is a priority, which is why we support the state's vision for congestion pricing, the only evidence-based plan to reduce traffic and fund mass transit," said Uber spokesperson Harry Hartfield, according to Wired.
The city Taxi and Limousine Commission said Uber created the crisis of congestion on NYC streets. It also said Uber caused this crisis of plummeting incomes for all drivers, so "no driver can get enough fares to feed our families." The commission said there are more than 80,000 Uber cars on NYC roads.
© Copyright IBTimes 2022. All rights reserved.
FOLLOW MORE IBT NEWS ON THE BELOW CHANNELS