Congolese Gold Mine Set to Start Output Next Week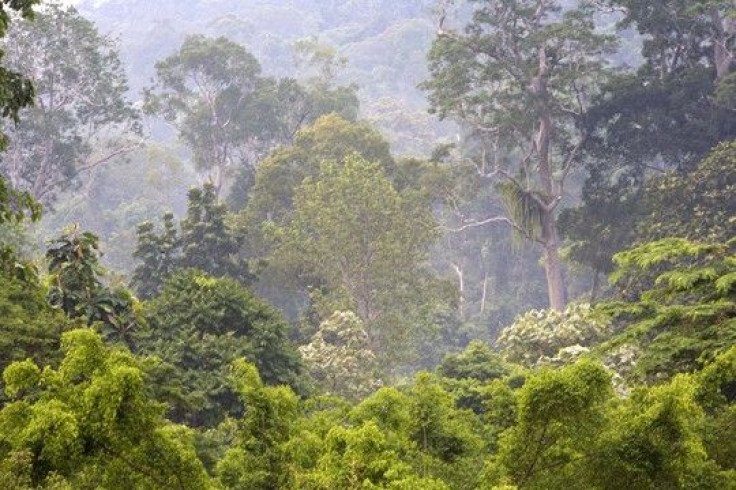 High in the hills of Congo's troubled northeast, a modern mine is ready to pour gold for the first time in five decades.
For the past year, Canada's Banro has been defying the odds to build its $209 million Twangiza mine in a region known as much for its conflicts as for its mineral riches.
Mining equipment was shipped from Australia, China and South Africa, trucked more than 1,000 km into the heart of Africa, before being assembled 2,500 metres up in near-vertical terrain sometimes shrouded in clouds.
The feat, gold miners hope, marks the start of a new period for mining in the eastern reaches of Democratic Republic of Congo.
Major mining groups Randgold Resources, AngloGold Ashanti and others are also on track to cash in on reserves that could make the DRC one of Africa's largest gold producers in the next decade.
Banro bought their concession from the Congolese government in 1996, at the start of a turbulent political period, when successive wars tore the region apart and left more than five million dead.
Today, eight years after the end of the last conflict, South Kivu province is still haunted by armed groups fighting the Congolese army, with both sides accused of human rights abuses.
The Twangiza mine was built in a vast region with virtually no infrastructure, and where the most visible foreigners are humanitarian workers.
We're creating something, and that's a big motivation, Gary Chapman, Banro's vice president of operations, said.
We're doing something that everyone said was impossible, he added, gesturing with a smile at the gold plant behind him.
First gold pour is due on Oct. 10, with production ramping up to 120,000 ounces per year by early 2012, Chapman says, but the Twangiza project is just the start.
By 2014 they hope to open three more mines on their concession along a 200 km gold belt -- which Chapman likens to the Ashanti belt in Ghana -- and hit production of 400,000 ounces a year.
If everything goes according to plan Chapman hopes the company can become a big player, particularly as only 6 percent of their 5,311 square km concession has so far been explored.
All the world's biggest mining companies were built on gold belts, not individual mines, he said.
Breaking ground in Congo's hostile business environment has been tough.
The company has had to face corrupt officials, a lack of governmental institutions and even a bout of international arbitration over their rights to the concession in the late 1990s, a case the company won.
The policy has been one of sticking to the rules and trying to understand the local context, according to Thinus Vorster, Banro's vice president of engineering and project development.
He says the company is acutely aware that other companies attracted by Congo's vast mineral riches have had their fingers burnt after falling foul of the government.
Canadian copper miner First Quantum found itself thrown out of the country after Congolese mining contracts were revisited by the government. That case is in international arbitration.
Banro too may find itself being called back to the table by the government to renegotiate terms and conditions, particularly after the company begins production, according to Jean-Claude Kibala, the vice governor of South Kivu province and an ally of president Jospeh Kabila.
The Banro deal was agreed to by Congo from a position of weakness, Kibala told Reuters in an interview, referring to the turbulent political times the country faced in the late 1990s.
The Banro contract, which includes exemptions and tax breaks for up to 10 years from the start of production, means the province is only indirectly benefiting through job creation and the opening up of eastern Congo's business sector, he said.
When we have a stable situation (in the east), we'll certainly see what the province can get back, Kibala said.
Banro's Chapman says the risk the company took by investing in Congo means the deal is a fair one.
It's election year, if (talk of re-negotiation) carries on after election year, then we have a problem, but if we have to we'll go back and start talking, he said.
Congo is gearing up for only its second national polls since the end of the war, with Kabila likely to be re-elected, despite growing unpopularity over his failure to bring complete stability or tackle rampant corruption.
Some analysts fear the vote, which is likely to be hotly contested and is already facing questions about credibility, could spark new unrest, and create new dangers for investors.
Banro also faces problems from artisanal miners who represent the vast majority of eastern Congo's mining sector and who have worked the Twangiza deposits for decades.
The company was forced to move more than 1,200 artisanal workers before they could begin construction, employing many and finding others alternative employment.
No sooner had they gone, more moved in, and now around 300, some children, continue to work at the bottom of the steep sided valley which will be the tailing dam, separated from the site by coils of razor wire.
The scruffily dressed and mud-spattered artisanal miners are hopeful that they too may find jobs with Banro.
One of the miners, Chuma Chigorombo, says with few other employment opportunities in the area, they have little choice.
Everybody needs jobs. We can't expect to have good relations (with Banro) until we have jobs. When that happens, things will improve, Chigorombo said.
But with the construction phase at Twangiza almost over and employee numbers dropping to 600 from over 2,000, opportunities are unlikely says Chapman, adding that the company is waiting for the government to move the miners on.
© Copyright Thomson Reuters 2023. All rights reserved.