Conjoined Sandoval Twins Update: Erika And Eva Recover Post-Separation Surgery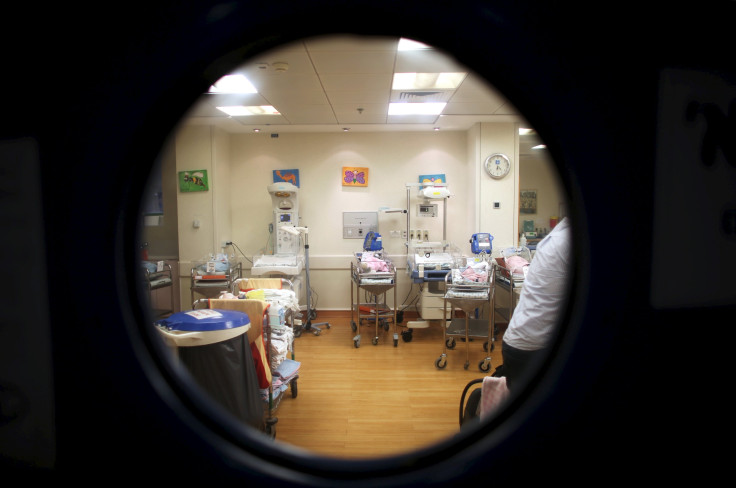 Following a grueling 17-hour surgery that required a medical team of 50 people, formerly conjoined twins Erika and Eva Sandoval have continued to recover successfully post-separation surgery.
The California-based Sandoval twins underwent a separation surgery Wednesday at Lucille Packard Children's Hospital in Stanford, California, that split the two-year-old twins, who were conjoined from the chest down, the Associated Press reported Thursday.
Eva and Erika had shared a third leg, a liver, a bladder and intestinal parts. Now, both girls have parts of the organs they once shared. A medical team of 50 people, led by surgeon Dr. Gary Hartman, separated the twins in a surgery that was said to carry a potential fatality rate of 30 percent, according to the Sacramento Bee. Both Eva and Erika still have one leg each and will require the use of a prosthetic leg.
Conjoined twins that are joined at the chest, or Thoracopagus twins, are one of the most common instances of conjoined twins, and commonly share a liver, upper intestine and may have a shared heart, according to the Mayo Clinic.
The Sandoval girls still have a ways to go in the recovery process, but the twins' parents remain hopeful in the girls' climb to a full recovery.
"We're just going to take it one day at a time and let them catch up on their rest," mother Aida Sandoval had told the Sacramento Bee.
After a separation surgery, "intensive rehabilitation" is required post-operation, according to the University of Maryland Medical Center. Separation procedures are still rare. Roughly 75 percent of the time, at least one twin has survived the operation since 1950.
"(It's) the same goal we have for all of our children: that we end up with two, happy, healthy girls," Hartman said following the surgery. "Anyone who saw the girls before the surgery can testify to the happy part. We think that this week we made a big step toward the healthy part. The girls are recovering quite well."
© Copyright IBTimes 2023. All rights reserved.