Conrad Murray, Accused Of Administering Anesthetic That Resulted In Michael Jackson's Death, Released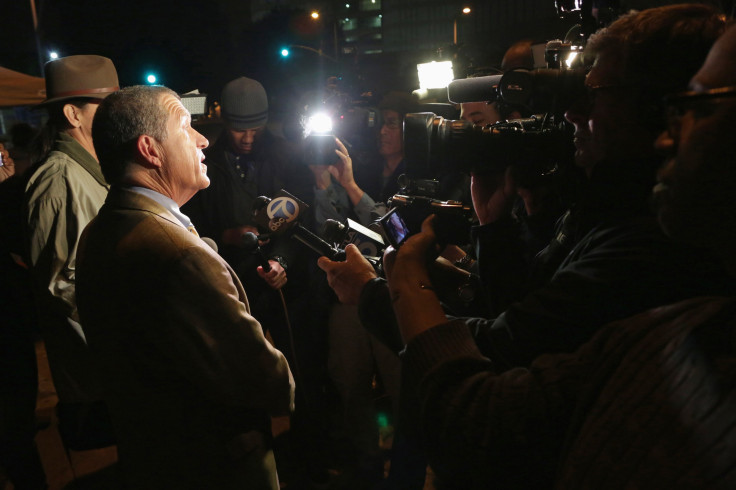 Conrad Murray, who was convicted of involuntary manslaughter in the death of pop icon Michael Jackson, was released from a Los Angeles jail just after midnight on Monday, media reports said, citing the Los Angeles County Sherriff's office.
Under California's sentencing rules, Murray, 60, was eligible for parole well before the maximum four-year sentence he was awarded in 2011 for administering anesthetic propofol to help the superstar sleep. However, an overdose of the anesthetic resulted in Jackson's demise on June 25, 2009.
"It's been a long time coming," Valerie Wass, Murray's attorney told the Los Angeles Times, adding, "I'm so anxious for him to get out and get on with his life."
According to Fox News, because the state of California is burdened with overcrowded prisons, it allowed Murray to serve his time in a county jail instead of a state penitentiary. And, a change in the state's law, Murray's good behavior, and credit for time served before his trial helped cut down his prison time in half.
Murray, a former cardiologist, will continue an appeal to overturn his conviction on grounds of insufficient evidence. And, if he wins, it will allow him to practice medicine once again in California. His license has been suspended or revoked in three states where he used to practice medicine.
Earlier this month, in a lawsuit filed by Jackson's mother against AEG Live LLC, the company that was managing the pop star's events, jurors held that the doctor was not unfit or incompetent to serve as Jackson's tour doctor, but stopped short of excusing Murray's behavior, the Associated Press reported.
"That doesn't mean we felt he was ethical," jury foreman Gregg Barden said of Murray, according to AP.
Murray has been widely criticized for wrongly administering propofol -- an anesthetic intended only for surgical purposes -- to help induce sleep, and without the use of proper medical equipment.
© Copyright IBTimes 2023. All rights reserved.