Conspiracy Theories Out Of Control? US Cities Seeing Billboards That Read 'Birds Aren't Real'
Are birds actually real? One conspiracy theory says they are not, that the U.S. government replaced them with surveillance drones, and billboards to support the movement have been popping up in Los Angeles, Memphis, and Pittsburgh to spread the word.
But there is a catch to the "Birds Aren't Real" campaign. It is a joke and the followers know it. A report Thursday from the New York Times gave some insight into how the movement is meant to be as unrealistic as possible, highlighting the post-truth era of U.S. society.
The official website reads: "The Birds Aren't Real movement has been active since 1976. Once a preventative cause, our initial goal was to stop the genocide of real birds. Unfortunately, this was unsuccessful, and the government has since replaced every living bird with robotic replicas. Now our movement's prerogative is to make everyone aware of this fact."
In an era with a rapid flow of disinformation and misinformation, QAnon, and other far-right conspiracy theories that seem to come directly from the anti-Semite handbook, Birds Aren't Real is a commentary on the reality of U.S. social life and growing up on the internet. The theory is also relatively harmless, aside from feeding into general fears of mass U.S. government spying on ordinary people.
Claire Chronis, 22, a Pittsburgh-based Birds Aren't Real organizer told the Times: "my favorite way to describe the organization is fighting lunacy with lunacy."
Birds Aren't Real's founder, Peter McIndoe, a 23-year-old college dropout from Memphis, started the now-viral parody conspiracy theory in 2017 on a whim and around the time Donald Trump was sworn in as president.
"What makes me think that [birds are not real]? I think the evidence is all around us. Birds sit on power lines. We believe they're charging on power lines. We believe that bird poop on cars is liquid tracking apparatus," McIndoe told media in Missouri in June after a stop in Springfield.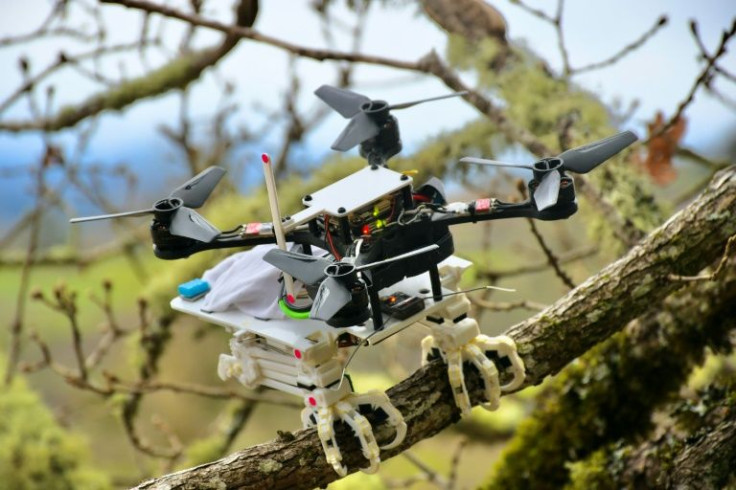 The theory has taken on a life of its own. McIndoe and a friend, Connor Gaydos, began to write a fake history of the movement, produce fake documentaries, and conjure up evidence out of nowhere to support their wild claims. They even hired actors to pretend to be members of the CIA and others who proclaim the Birds Aren't Real claims are facts.
"It basically became an experiment in misinformation," McIndoe told the Times. "We were able to construct an entirely fictional world that was reported on as fact by local media and questioned by members of the public."
There have even been rallies in support of the movement, including one outside Twitter's headquarters in San Francisco demanding the company change its bird logo. The movement even has a van and merchandise, people associated with the movement have been interviewed by various news outlets, and multiple viral videos on TikTok and YouTube now promote the parody conspiracy theory. The movement has over 71,000 followers on Twitter.
"It doesn't hurt to have something to laugh about together," said 21-year-old Cameron Kasky, an activist who survived the 2018 mass shooting at Marjory Stoneman Douglas High School in Parkland, Florida.
There have been actual conspiracy theories about the students who survived the shooting, such as false claims they had secretly worked for billionaire investor George Soros, or the FBI or the Democratic Party. Infowars, led by conspiracy theorist Alex Jones, falsely claimed that former Stoneman Douglas student David Hogg was a "crisis actor."
Conspiracy theories like those about mass and school shootings are the ones Birds Aren't Real actively tries to expose by proving how easy it is to spread disinformation and misinformation on the internet in the 21st century. The Birds Aren't Real movement is not for conspiracy theorists, it is for the people laughing at them.
FOR FREE to continue reading
✔️ Unlock the full content of International Business Times UK for free
offer available for a limited time only
✔️ Easily manage your Newsletters subscriptions and save your favourite articles
✔️ No payment method required
Already have an account?
Log in
© Copyright IBTimes 2023. All rights reserved.