Content Creators, Influencers Days May Be Numbered As EU Targets Crypto Ads On YouTube, TikTok, IG
KEY POINTS
In 2021, the BEUC filed a complaint against TikTok over a series of consumer rights infringements
TikTok then committed to comply with EU regulations
The BEUC has filed a new complaint, but this time it also involves other popular social media platforms
The days of cryptocurrency content creators and influencers on various social media outlets like YouTube, Twitter, Instagram and TikTok may be numbered as European consumer group BEUC filed a complaint to the European Commission and consumer authorities, alleging that these popular platforms facilitate the proliferation of misleading crypto assets promotion.
The move raises the possibility of potential regulatory action against these social media platforms.
"Consumers are increasingly being promised 'get rich quick' investments by ads and influencers on social media. Unfortunately, in most cases, these claims are too good to be true and consumers are at a high risk of losing a lot of money without recourse to justice," BEUC director general Monique Goyens said in a press release.
BEUC, which is an umbrella organization of European consumer groups, also requested the Consumer Protection Cooperation Network for much stricter advertising policies and enforcement on the above-mentioned platforms when it comes to the promotion, marketing and advertising of cryptocurrency.
The consumer group also advocated for adoption measures to prevent content creators and influencers from misleading consumers about the nature of crypto and called for cooperation between European consumer authorities and European Supervisory Authorities for financial services to make sure platforms follow advertising policies.
"Crypto will be regulated soon with the new Market in Crypto Assets Regulation but this legislation does not apply to the social media companies benefiting from the advertising of crypto at the expense of consumers," the BEUC director general said.
"This is why we are turning to the authorities in charge of protecting consumers to ensure Instagram, YouTube, TikTok and Twitter fulfill their duty to protect consumers against crypto scams and false promises," she added.
The complaint filed by the BEUC on Thursday was also signed by various consumer groups across the region, including Denmark, France, Greece, Italy, Lithuania, Portugal, Slovakia and Spain.
Consumer agencies can charge fines against violators of consumer law in principle, but the latest action by the BEUC underlines that it wants harsher penalties for perpetrators.
Last year, the BEUC protested against TikTok over its alleged concealment marketing and aggressive commercials targeting younger audiences.
"In just a few years, TikTok has become one of the most popular social media apps with millions of users across Europe. But TikTok is letting its users down by breaching their rights on a massive scale. We have discovered a whole series of consumer rights infringements and therefore filed a complaint against TikTok," Goyens said in February 2021.
"Together with our members - consumer groups from across Europe - we urge authorities to take swift action. They must act now to make sure TikTok is a place where consumers, especially children, can enjoy themselves without being deprived of their rights," the BEUC director general added.
The complaint resulted in ByteDance's popular short-form video hosting service committing to comply with EU regulations.
This is not the first time that consumer groups and authorities tried to curtail deceptive crypto advertising but like pestering weed in the garden, the problem will momentarily die and come back soon after.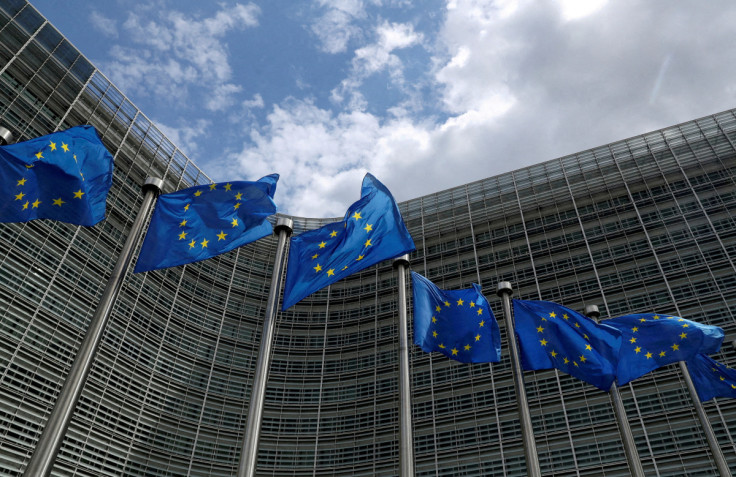 © Copyright IBTimes 2023. All rights reserved.