'Convicted Torturer' Granted Direct Access To Prince George: 'Potentially Deadly Security Oversight'
In a July 14 security breach, a "convicted torturer" was allowed to gain access to Prince George. This not only sparked concern from Prince William and Duchess Kate Middleton, but also reportedly launched a "high-level investigation" to find out exactly how this was able to happen.
According to The Sun, 40-year-old Darren Benjamin was temporarily granted access to Kensington Palace as he was allowed to deliver furniture to the location. He was working as a driver for an independent company.
In 2008, Benjamin, who is described as a "violent criminal," had been jailed for seven years due to his involvement in a torture plot that involved an innocent man being subjected to having boiling water poured down his back. The convicted criminal had been a part of a four-member gang who had tied and gagged the victim at his Wolverhampton home. They also put a knife to his throat and stabbed him in the leg.
After his recent interaction with the royals, Benjamin is said to have boasted that he was able to get that close to the royal family. He even revealed that Prince George, now 6, had been "pleasant" to him.
READ: Prince William, Prince Harry Almost Given These Names Before Diana Rejected Them
"This is the type of potentially deadly security oversight that simply cannot be allowed to happen," an insider said, adding, "Darren is a violent criminal who was jailed for the most brutal type of torture."
A senior adviser to the Duke and Duchess of Cambridge revealed that the breach has left them "concerned" and that Prince William is "obviously taking a close interest into what happened."
According to a palace aide, as soon as they knew that the breach had occurred "an urgent security review was launched to check the current systems and procedures are appropriate." Dependent upon the outcome, there may be additional risk assessments for those who enter the vicinity.
As of now, it is believed that prior to the delivery job Benjamin was unemployed. This closely follows a previous security breach earlier this month when a man broke into Buckingham Palace while Queen Elizabeth II was sleeping.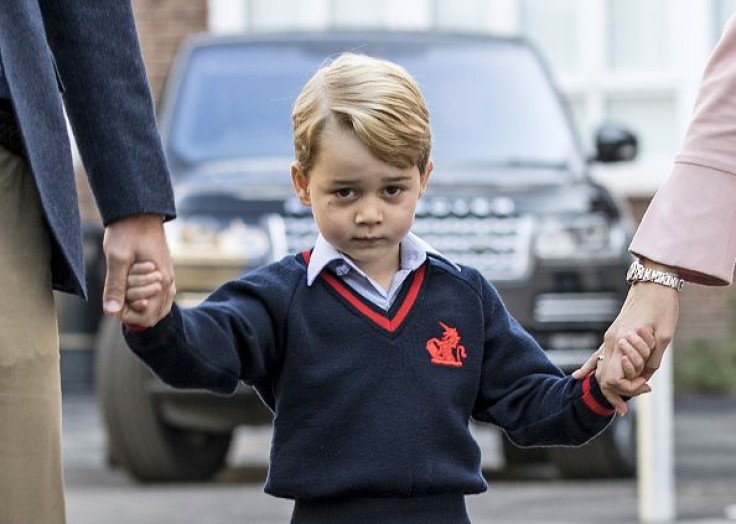 © Copyright IBTimes 2023. All rights reserved.