Coolio Net Worth: How Rich Was The 'Gangsta's Paradise' Rapper?
KEY POINTS
The award-winning artist was found unresponsive at a friend's house
First responders performed "resuscitation efforts" before declaring him dead
Coolio was still appearing in public performances before his death
Coolio, known as one of the biggest hip-hop sensations in the 90s, passed away Wednesday afternoon at the age of 59.
Best known for the iconic hit "Gangsta's Paradise," the rapper was reportedly found unresponsive on the bathroom floor of a friend's house in Los Angeles.
"We are saddened by the loss of our dear friend and client, Coolio, who passed away this afternoon," Coolio's talent manager Sheila Finegan said in a statement to CNN on the same day.
Capt. Erik Scott of the Los Angeles Fire Department confirmed to the outlet that firefighters and paramedics arrived at the LA residence around 4 p.m. and performed "resuscitation efforts for approximately 45 minutes."
He "was determined dead just before 5:00 p.m.," Scott added.
Coolio's real name is Artis Leon Ivey Jr. The Grammy-winning artist was born in Monessen, Pennsylvania, and later moved to Compton, California.
In addition to "Gangsta's Paradise" — a track that topped music charts across the world — Coolio's iconic hits include "Fantastic Voyage," "C U When U Get There" and "1, 2, 3, 4 (Sumpin' New)."
Coolio had a net worth of $1.5 million at the time of his passing, according to Celebrity Net Worth.
The rapper's cause of death is currently unclear. Cops did not find any signs that pointed to foul play in his death.
His website says he sold more than 17 million records worldwide and describes him as "an artist known around the world as a musical and cooking master of extraordinary reinvention."
"He touched the world with the gift of his talent and will be missed profoundly," Finegan said in a statement to ABC7. "Thank you to everyone worldwide who has listened to his music and to everyone who has been reaching out regarding his passing."
Coolio leaves behind 10 children, four of whom he shared with his ex-wife Josefa Salinas.
The artist had his own shows, "Cookin' With Coolio" and "Coolio's Rules," in addition to his onscreen appearances in several movies and sitcoms.
Coolio was still performing and with other 90s stars, including Vanilla Ice and Young MC, before his death, BBB News reported.
One of his last public performances was at Chicago's Rio Fest 2022 on Sept. 18, according to news.com.au.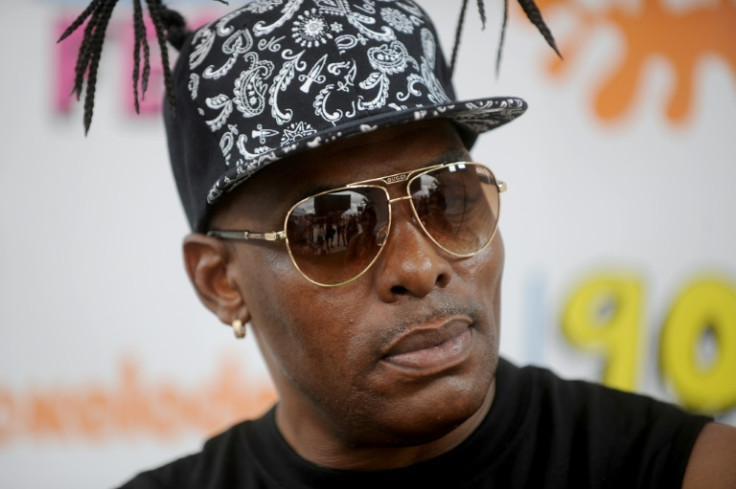 © Copyright IBTimes 2023. All rights reserved.