Cord-Cutters Come Crawling Back: Time Warner Cable (TWC) Adds 54,000 Subscribers In Q4 2015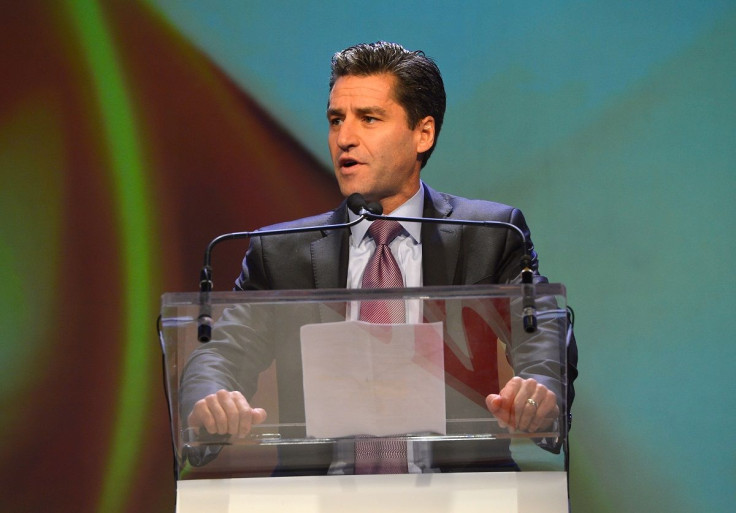 The sky is no longer falling at Time Warner Cable. The company not only added 54,000 net TV subscribers in the fourth quarter of 2015, but also saw a net increase of 32,000 for the whole year. Cord-cutters, it seems, are crawling back to cable, despite rising prices.
"It's been a long time since we talked about net adds for the year," CEO Rob Marcus said on an earnings call Thursday morning. TWC now has 10.8 million customers paying for TV, and 12.7 million paying for broadband internet. (The amount of overlap between the two groups remains a mystery; TWC and other providers don't give out that little nugget of information.)
In fact, it's been almost nine years since Time Warner Cable could boast a net increase for the year. And with many other providers losing net subscribers — AT&T's combination of DirecTV and U-Verse lost 26,000 TV customers in Q4 2015 — that's no mean feat.
TWC is currently attempting to merge with fellow cable provider Charter Communications after an aborted merger attempt with Comcast last year. The company saw fewer disconnections (not necessarily cord-cutting, just customers deciding not to pay TWC anymore) in a huge market — New York City — and surges in new subscribers in places like Los Angeles and Texas. While Marcus didn't say it, many of those customers likely came from AT&T U-Verse. Even more encouragingly, the company had nearly a million people sign up for its triple-play package, its most expensive, in 2015. The downside is that those new customers were all signed on at promotional prices, contributing to a slight (less than 1 percent) decline in overall revenue.
Marcus did have some theories on the higher retention rates. The company increased its sales and marketing spending considerably, both whole-year and just in the fourth quarter — you've probably seen those ads apologizing for a lack of hold music — and introduced customer-soothing products like a "Tech Tracker" app that allows subscribers to keep tabs on the technician who is scheduled to come fix their janky set-top box or modem — or replace it for a better one. In fact, the company did a lot of that, too, sending out 1.8 million new modems and 8.7 million new boxes and digital adapters.
It takes more than fancy apps or shiny new tech to keep customers happy, though, and many of them might be feeling a little ornery over a price increase that went into effect at the beginning of 2016.
The price increase is largely a result of soaring programming costs. TWC currently shells out $42.89 per subscriber per month just to offer the array of channels it does. That's nearly a 10 percent increase from last year, thanks to networks needing to take full advantage of alternative revenue streams like retransmission (for broadcast) or carriage (for basic cable) fees that pay TV providers fork over for the privilege of carrying those feeds.
Bigger cable bills are, like death and taxes, one of life's few certainties, but there may be some relief in sight. Marcus is viewing this as a potential glass-half-full situation; if not now, then at least in the future.
"One of the points of leverage programmers have is if we cease to carry a network, customers who wanted that network would have no choice but to switch to a different [provider]," he said. "But as you see more programmers making their content available on an a la carte basis, that dynamic changes."
It's a lot harder for, say, AMC Networks to demand an extra $2.00 per subscriber per month if you can just watch "The Walking Dead" somewhere else on the internet. Your move, programmers.
© Copyright IBTimes 2023. All rights reserved.