Coronavirus Developments: Lawsuits, Face Masks, Funding, And Closed Borders
Two lawsuits led by Illinois Gov. J.B Pritzker and Georgia Gov. Brian Kemp over face masks on Friday highlighted an issue that has become a flashpoint around the country.
Pritzker sought court approval to require children to wear face masks while in school while Kemp sued Atlanta Democratic Mayor Keisha Lance Bottoms for issuing a face mask order when he had barred all face mask mandates across the state. Kemp later backpedaled, urging Georgia residents to wear face masks to protect the community.
Public health officials repeatedly have emphasized the need for the public to embrace face masks as a means of preventing the virus from spreading, but President Trump and many of his followers have resisted, leading to the current surge in cases across the country.
An unreleased report from the White House Coronavirus Task Force named 18 states as hotspots that should be shut back down based on their increasing number cases. These states had more than 100 cases of per 100,000 residents in the last week and included: Alabama, Arkansas, Arizona, California, Florida, Georgia, Iowa, Idaho, Kansas, Louisiana, Mississippi, North Carolina, Nevada, Oklahoma, South Carolina, Tennessee, Texas, and Utah.
In other coronavirus news:
The U.S. Department of Health and Human Services will issue a second round of $10 billion in funding for hospitals that have been impacted by COVID-19 as soon as Monday. To qualify, hospitals must have had more than 161 COVID-19 admissions from Jan. 1 to June 10 or have experienced a "disproportionate intensity" of COVID-19 admissions. Eligible hospitals will receive $50,000 per COVID-19 admission if they qualify.
The U.S., Canada and Mexico have announced the borders between the countries will remain closed to nonessential travel through Aug. 20 for the U.S. and Mexico and Aug. 21 for the U.S. and Canada. Chad Wolf, acting secretary for the Department of Homeland Security, said in a tweet that through close collaborations with the neighboring countries, North America has slowed the travel-related spread of coronavirus.
N95 mask manufacturer 3M has filed multiple lawsuits, claiming price gouging and fraud by companies that are selling its masks at inflated prices. The company said it had received more than 4,000 reports of fraud and price gouging since it increased production of its N95 masks in March to meet added higher demand from the coronavirus.
A Los Angeles man has been charged with one count of bank fraud after securing $8.5 million in funding through the paycheck protection program, which he allegedly spent at a Las Vegas casino and on "risky" stock-market bets, the Department of Justice said. The loans were obtained through multiple aliases as well as fake and altered tax filings and employee payroll records.
Globally there are more than 13.8 million confirmed cases of the coronavirus, with over 592,000 deaths reported as of late afternoon on Friday, according to John Hopkins University. The U.S. reported over 3.6 million cases of coronavirus, with over 138,000 deaths, the university said.
Chicago and California rolled out plans for reopening schools as Dr. Anthony Fauci said the health and safety of students and teachers are paramount.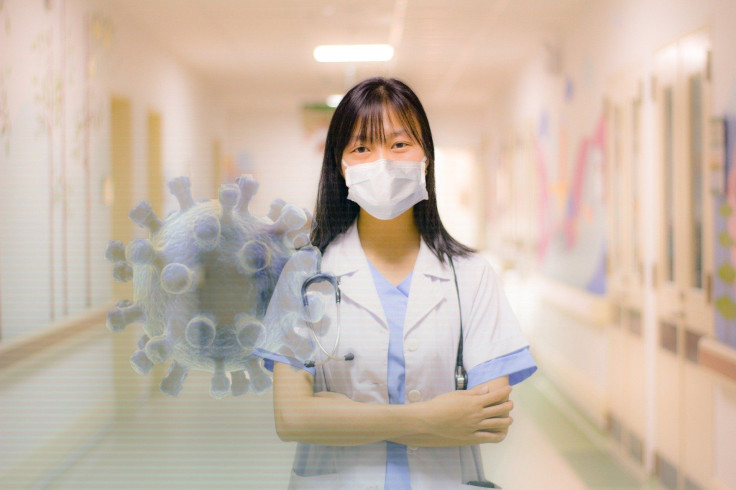 © Copyright IBTimes 2023. All rights reserved.