Coronavirus Fake News: Russia Is Spreading COVID-19 Disinformation About US, Reports Say
KEY POINTS
U.S. intelligence officials claim three Russian websites are spreading disinformation about the COVID-19 pandemic in the U.S.
The websites are part of a Russian government information center that was charged with meddling in previous U.S. elections
Two of the three websites are active; one denies charges

U.S. Intelligence Community (USIC) officials have accused Russia of stoking political and racial divisions in the U.S. by spreading disinformation about the COVID-19 pandemic, according to multiple media reports Tuesday.
The Associated Press and the New York Times cited anonymous sources with the USIC charging three Russian websites with promoting COVID-19 propaganda worldwide at the bidding of the Main Directorate of the General Staff of the Armed Forces of the Russian Federation (GRU), the nation's foreign military-intelligence agency.
The sources, who said they were not authorized to go on the record, claimed the three Russian websites are spreading falsehoods and misleading information about the state of the COVID-19 pandemic in the U.S. with the aim of "interfering with the political processes of a foreign country."
U.S. intelligence agencies unanimously pointed the finger at Russia for similar interference efforts in the 2016 U.S. presidential election. The 2020 U.S. general election is set to be held Nov. 3.
The Russian websites were identified as OneWorld.press, InfoRos.ru and Infobrics.org. Recent headlines on the sites include "Russia's Counter COVID-19 Aid to America Advances Case for Détente" and "Beijing Believes COVID-19 is a Biological Weapon".
On Wednesday, OneWorld published a lengthy statement on its website denying the allegations in their entirety.
"It is categorically false to imply like the BBC did in their emailed questions or outright state like the Associated Press (AP) and the New York Times (NYT) did in their articles that we work for the Russian military intelligence agency GRU and are involved in propaganda and meddling," OneWorld said in a statement.
All three websites operate under InfoRos, a Russian government information center. The U.S. officials said two Russian executives at InfoRos, Denis Valeryevich Tyurin and Aleksandr Gennadyevich Starunskiy, previously served in high-level positions in a GRU unit involved in military psychological intelligence.
One of the three websites, Infobrics.org, now only portrays photos but displays no text.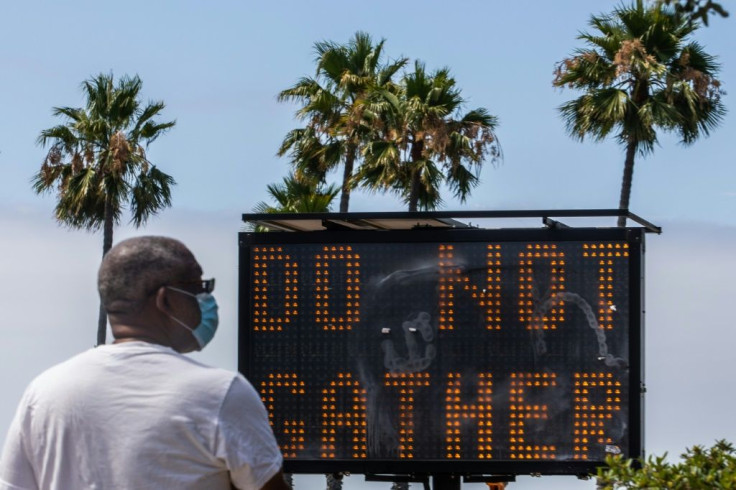 © Copyright IBTimes 2023. All rights reserved.
FOLLOW MORE IBT NEWS ON THE BELOW CHANNELS