Coronavirus Hotspots: Arizona, Florida, Texas Report Single-Day Records For New Cases Amid Reopening
KEY POINTS
Florida, Arizona, and Texas have emerged as three of the biggest hotspots of the 21 states reporting surges in new coronavirus cases
Florida Gov. Ron DeSantis said the state would continue reopening and not impose new restrictions despite the record rise in new cases
Arizona hospitals are said to be facing renewed strain, with one Tucson doctor saying he hoped his hospital's ICU would be expanded soon
As reopening efforts pick up across the U.S., 21 states reported Wednesday they had seen a significant rise in coronavirus cases. Three of those states have reported hitting record-high numbers for daily cases.
"We may be done with the pandemic, but the pandemic is not done with us," Harvard Global Health Institute director Dr. Ashish Jha told CNN.
Florida has emerged a one of the biggest hotbeds for new cases as the state pushes forward with reopening. The state reported its highest single-day total for new cases with nearly 2,800 on Monday. However, Gov. Ron DeSantis made it clear he planned to push forward with reopening despite the rapid rise in cases.
"We're going to go forward. We're going to continue to protect the most vulnerable," DeSantis told reporters. "We're going to urge, continue to advise, particularly our elderly population to maintain social distancing, avoid crowd."
As of Wednesday, Florida has 78,351 confirmed cases and 2,986 deaths from the pandemic.
Texas and Arizona emerged as the other two hotbeds with record daily highs, as well. On Tuesday, Texas health officials reported a record high of 2,622 new cases.
Texas Gov. Greg Abbott said several counties were working through a backlog of tests from several days before. He also took aim at people under 30, saying they were too "casual" about the risk of exposure and willfully ignored practicing social distancing and wearing masks.
Abbott has faced pushback from some local officials who have asked for authority to require masks to be worn in enclosed, public spaces. However, Abbott has been hesitant to impose any statewide requirements when it comes to masks and social distancing.
As of Wednesday, Texas has 91,952 confirmed coronavirus cases and 2,022 deaths.
Arizona posted its own record daily high on Tuesday with 2,392 new cases.
Several Arizona hospitals have spoken about the recent surge and the renewed strain it has put on them in the last week. Dr. Steven Oscherwitz from the Tucson Medical Center said Monday 19 of the 20 beds designated for coronavirus patients in the intensive care unit were already full and hoped it would be expanded in the coming days.
"ICU to be expanded, hopefully, in coming days," Oscherwitz said on Twitter. "Not sure where people needing ICU care will be able to go, since most AZ (Arizona) hospitals are pretty full now."
As of Wednesday, Arizona has over 38,000 confirmed coronavirus cases and over 1,200 deaths.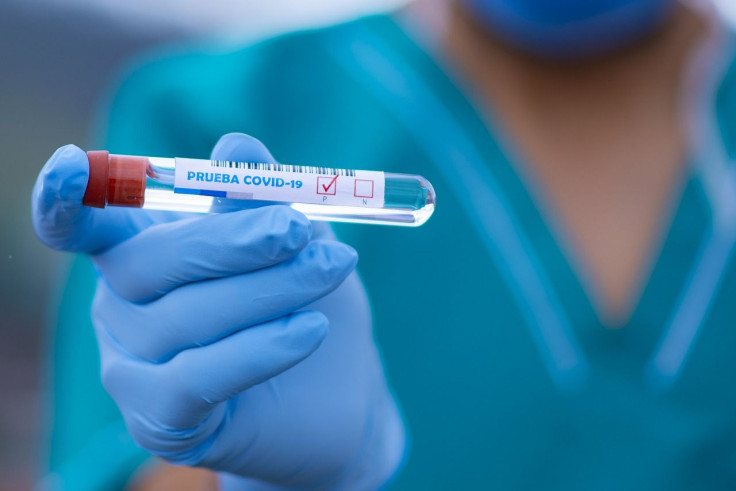 © Copyright IBTimes 2023. All rights reserved.