Coronavirus In Kids: School Reopening Is Safe As Children 'Don't Get' COVID-19, Ex-White House Doctor Says
KEY POINTS
Dr. Ronny Jackson wants schools to reopen in the fall, claiming kids don't get sick from COVID-19
He said families have got to be careful so kids don't infect older persons at home with COVID-19
A Republican, Jackson is running to represent Texas's 13th congressional district
Dr. Ronny Jackson, a retired United States Navy rear admiral that served as physician to the President from 2013 to 2018, calls for schools nationwide to reopen in the fall despite the U.S. being gripped by a massive surge in COVID-19 cases. He said parents shouldn't worry about their children contracting COVID-19.
In an interview on Fox News Radio, Dr. Jackson also said even if kids do contract the virus that causes COVID-19, "they don't get sick from it." He concludes parents shouldn't worry about their kids going back to school in the fall.
"The reality is people that say they're worried about the kids," according to Dr. Jackson. "We know you don't need to be worried about the kids. For the most part, kids don't get this. And if they do get it, they don't get sick from it. That's one of the things we know at this point."
As for kids transmitting the virus to their parents, grandparents and older people, Dr. Jackson said families have got to be careful. But he again noted families "shouldn't be worried about the kids when they go to school. They're not, they're not the concern here."
Going back to school will be good for kids' mental health, contends Dr. Jackson. He also said sending kids back to school will allow parents to return to their jobs instead of being baby-sitters.
"I think that it does risk to their psyche, obviously, they need that social engagement, especially younger kids," said Dr. Jackson.
"Plus, a lot of folks need their kids to be at school so that they can go to their go to work. Kids not going to school impacts a lot of parents' ability to work this fall in their day and they count on that they carry on that. I think that our kids need to be in school."
An emergency physician, Jackson opposes face mask mandates meant to halt the spread of COVID-19.
"I think that wearing a mask is a personal choice, and I don't particularly want my government telling me that I have to wear a mask," he claims.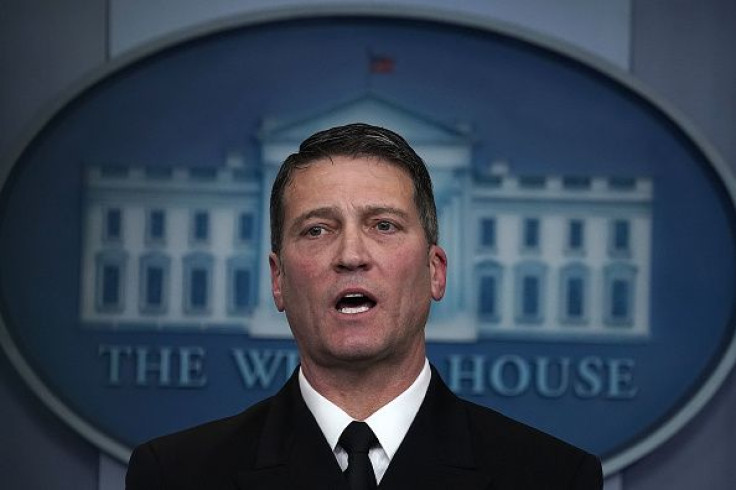 Dr. Jackson's views, however, run completely against the prevailing medical wisdom reopening schools in the midst of a raging resurgence of the pandemic will only lead to worsening the current outbreak. The consensus among public health experts is the driving force in any decision to reopen schools should be the rate of coronavirus transmission in a specific locality. One of these is Dr. Anne Rimoin, a professor at the UCLA School of Public Health. She said everyone wants to get kids back to school.
"That being said, we cannot do it in unsafe conditions," Dr. Rimoin told Yahoo! "And if we have a very high level of transmission like we do here in Los Angeles, it is not safe to put kids back in school and to put teachers and staff in a position of potentially being exposed."
Epidemiologists agree community spread of COVID-19 can't be controlled if the positivity rate of those tested is above 5%. The positivity rate average for the entire U.S. is 8.5%. On Tuesday, the U.S. saw 67,400 new coronavirus cases in a single day, a new record.
Jackson is running as a Republican to represent Texas's 13th congressional district in the U.S. House in the November 2020 elections. As physician to President Donald Trump, Dr. Jackson became infamous for his assessment of Trump's health in a letter written January 2018.
Dr. Jackson was widely criticized for praising Trump's health to the high heavens. He said if Trump "had a healthier diet over the last 20 years, he might live to be 200 years old." He also claims, and without any proof, Trump has "incredibly good genes, and it's just the way God made him."
© Copyright IBTimes 2023. All rights reserved.
FOLLOW MORE IBT NEWS ON THE BELOW CHANNELS