Coronavirus News: Ireland Cancels St Patrick's Day Parades, Festivities Over Outbreak Concerns
KEY POINTS
Ireland's prime minister said larger events and all parades across the country would be canceled as a precaution against the virus
Smaller events, such as exhibitions and theater shows, are still scheduled and being allowed to take place
Northern Ireland has not cancelled planned St. Patrick's Day festivities
St. Patrick's Day parades and festivities around Ireland were canceled Monday by the Irish government to prevent the coronavirus from spreading.
Prime Minister Leo Varadkar told national broadcaster RTE about the decision to cancel St. Patrick's Day events, including several large events in Dublin. The decision was made by a government subcommittee put together to address the virus and reportedly "welcomed" by event organizers.
Organizers did say that while parades and some larger events are canceled, smaller events like theater shows and exhibitions will still be running from March 13 to March 19.
Ireland is one of the most recent countries hit by the coronavirus with 21 confirmed cases since the first transmitted case a week ago.
The decision comes almost a week after a health expert advised the Irish government to cancel planned events to slow down the virus' spread.
"If I were in their shoes I would say 'we must postpone it', it's not the end of the world for one year," Queen Mary, University of London Professor John Oxford told reporters. "Don't have it this year because of the things going on, after all the Chinese postponed the Chinese New Year, which is immense. They took it so seriously."
The cancellations are expected to cause a hit on Ireland's economy as St. Patrick's Day celebrations serve as a big draw for tourists. Over 500,000 people visit the country to celebrate the holiday across Ireland and bring in millions for the Irish economy. The Dublin parade itself averages around $80 million every year.
Northern Ireland Health Minister Robin Swann said there are no plans to cancel holiday festivities in Belfast.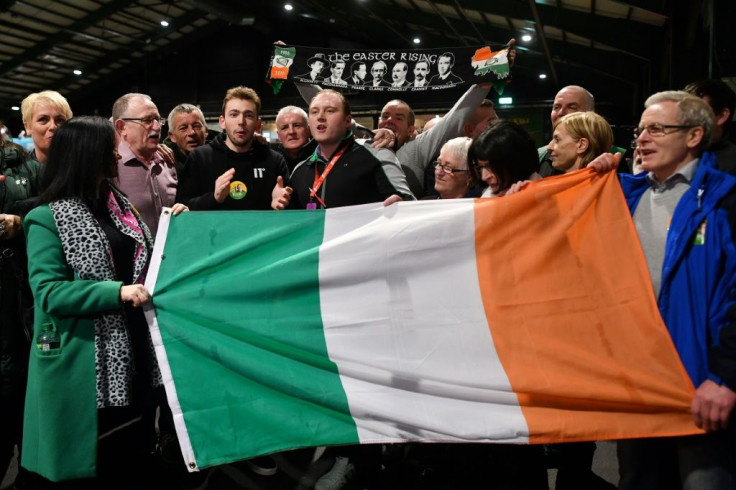 © Copyright IBTimes 2023. All rights reserved.
FOLLOW MORE IBT NEWS ON THE BELOW CHANNELS