Coronavirus Reopening: 16 People Test Positive After Visiting Reopened Bar In Florida
KEY POINTS
One member of the group said they were out in Jacksonville, Florida, to celebrate a friend's birthday the weekend bars reopened
The bar was reportedly packed at the time and no one was wearing masks
Everyone in the group subsequently tested positive for coronavirus days after the birthday party
A group of 16 friends said Wednesday that they tested positive for coronavirus after a night out at a newly reopened bar in Jacksonville, Florida. One of the people who tested positive in the group also identified herself as a healthcare worker.
Three of the women appeared on CNN, saying they wanted to remind everyone the coronavirus pandemic was far from over.
"We want to raise awareness and get ahead of it," said Kat Layton, a member of the group. "We want to tell people it's really not ready for what we thought it was ready for, it's too soon."
They said the group went out on June 6 to a local pub to celebrate a friend's birthday. It was the first weekend bars were allowed to reopen in Florida and, like others, was reportedly packed with people. Layton said the size of the crowd and no one wearing masks should have been a warning sign to them.
"Standing there in front of those people, we knew we were pushing it," Layton said.
The healthcare worker, Erika Crisp, said the group was just as culpable as anyone because the virus had become an "out of sight, out of mind" topic for many people in the state.
"We were careless and we went out into a public place before we should have, and we weren't wearing masks," Crisp said.
A few days after the birthday party, Crisp said the group began texting back and forth to each other saying they weren't feeling well. This just intensified over the next few days as more people out for the party began to say they also felt sick.
"Receiving the text messages that my friends were just boom, positive, boom, positive, boom, positive, back to back to back, it was overwhelming," said Dara Sweat, another member of the group.
The group subsequently got tested and came up positive for coronavirus. While they all experience flu-like symptoms, Crisp said no one was seriously ill.
In the virus' wake, they are now cautioning people against hastily going out during reopening; going so far as to say Florida should not have reopened yet.
"I feel foolish, it's too soon," Crisp said.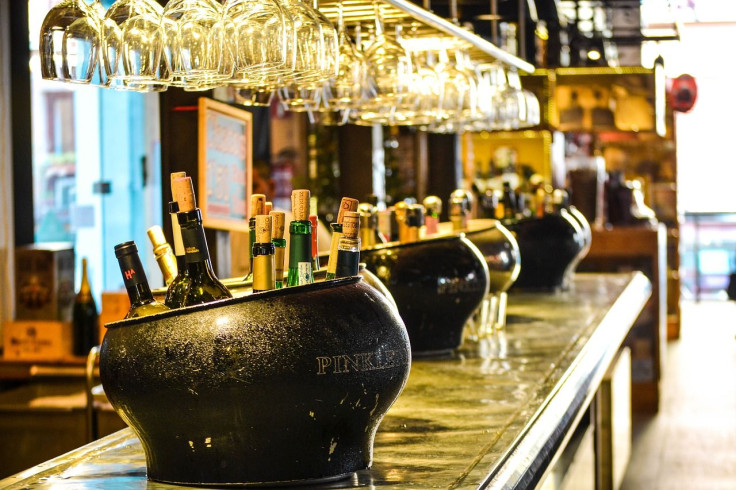 © Copyright IBTimes 2023. All rights reserved.