Coronavirus Reopening: California Movie Theaters Can Reopen Very Soon, But There's A Catch
As California begins to move forward with reopening plans, the state's movie theaters are being allowed to open much sooner than anywhere else in the country. According to guidelines released by the state, theaters in the state that Hollywood calls home can open back up on Friday, June 12, so long as certain criteria are met.
Only theaters in counties that have met the state's criteria for managing COVID-19 cases can reopen. This notably leaves out most of the Bay Area, which has already taken a cautious stance while emerging from lockdown.
Once open, movie theaters must enforce new social distancing rules for the foreseeable future. All houses must be capped at either 100 guests or 25% capacity, depending which is lower. Theater owners must also establish new reservation systems that stagger arrival times and prevent large groups from forming.
In the theaters themselves, guests from different households must be seated six-feet apart. Multiple points of exit must also be established if possible. Additional recommendations include disposable seat covers, propped open doors, and required face masks.
The nationwide reopening of movie theaters remains in doubt as states continue to grapple with the coronavirus pandemic. Some industry groups are optimistic about theaters reopening by mid-July, with Warner Bros' major blockbuster, "Tenet," still set to release on July 17 in the hopes that the business will be up and running.
Should "Tenet" fold and leave that date, some predict that movie theaters will remain shuttered until the fall.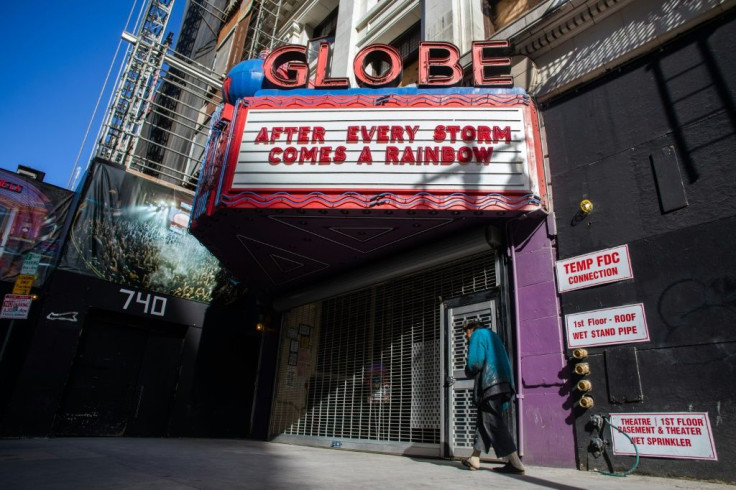 © Copyright IBTimes 2023. All rights reserved.