Coronavirus Stimulus Package: Trump Agrees With Democrats On 'Much Higher Numbers'
KEY POINTS
President Donald Trump said he likes "the larger amount" of new stimulus spending
White House chief of staff Mark Meadows wants to see a deal happen within "a week to 10 days."
Time is running out on a deal before the Nov. 3 general election
President Donald Trump is telling Senate Republicans he's fine with a pricier stimulus package closer to the $2.2 trillion proposed by Democrats rather than the $500 billion currently put forward by the GOP.
While he didn't commit to a definite dollar amount, Trump indicated Wednesday he found no objection to the $1.5 trillion legislation suggested by the bipartisan House Problem Solvers Caucus.
Trump said he supports "something like that." He also said he likes "the larger amount" of spending, noting "some Republicans disagree, but I think I can convince them to go along with that."
Trump told Republican lawmakers to "go for the much higher numbers" in the fifth COVID-19 relief package. Negotiations over the bill have been stalled in the Senate since House Democrats passed their $3.2 trillion HEROES Act on May 15.
Republicans remain split on not approving any new spending, or supporting a limited package such as the $500 billion brought forward by Senate Majority Leader Mitch McConnell last week and voted down by Democrats.
Picking up where Trump left off, White House chief of staff Mark Meadows said he's "probably more optimistic about the potential for a deal in the last 72 hours than I have been in the last 72 days." He didn't support the bipartisan $1.5 trillion proposal outright, but called it a "serious thought for consideration."
"I think it at least provides a foundation for us to come back to the table," he said in an interview on CNBC's "Squawk on the Street."
Meadows, one of the two top Trump negotiators in the stimulus talks, said he was willing to stay engaged but wanted to see a deal happen within "a week to 10 days."
Trump's and Meadows' support for more but unspecified spending might sway some GOP senators but won't necessarily have the same effect on Democrats. House Speaker Nancy Pelosi, D-Calif., opposes the $1.5 trilion limited relief proposal and again pushed the Democrats' $2.2 trillion spending package. Democratic House committee chairs also rejected the $1.5 trillion proposal.
Both parties are running out of time to cut a deal. The House and Senate only have a few weeks left in their scheduled session before they adjourn ahead of the Nov. 3 general election, when many members' seats are on the line.
The House is scheduled to stay in session until Oct. 2; the Senate will stay on until Oct. 9. After they recess, both Houses of Congress aren't scheduled to return until after Election Day. The Senate is set to go back to work Nov. 9, followed by the House on Nov. 16.
On Tuesday, Pelosi insisted the House will stay in session until a deal is reached.
"We are committed to staying here until we have an agreement, an agreement that meets the needs of the American people," said Pelosi.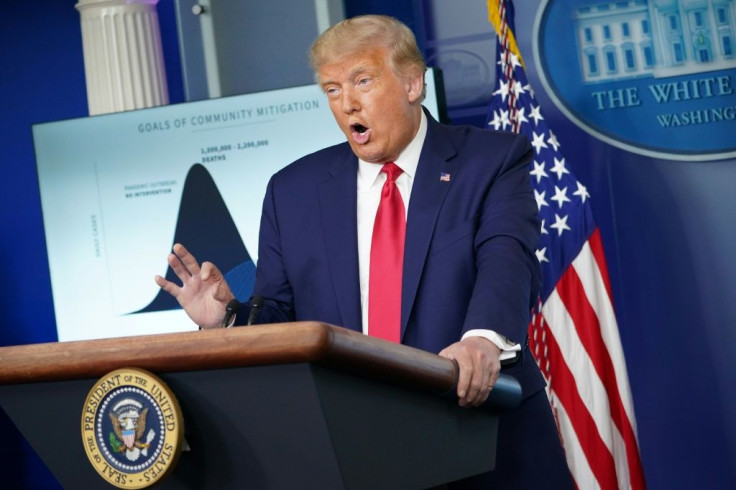 © Copyright IBTimes 2023. All rights reserved.